Car diecast Majorette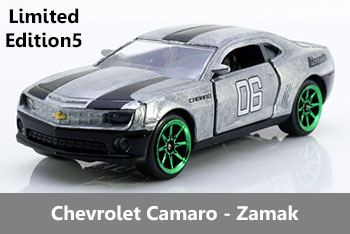 Chevrolet Camaro (Zamak)
Metal model Chevrolet Camaro Limited Edition Zamak color metal. In the past, we will have you with a small, colorful metal model car, but Majorette has produced a model car made of special alloy Zamak which is obtained from zinc, aluminum and magnesium. Copper produces Zamac pigments and is produced in limited quantities.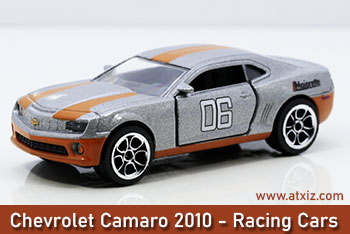 Majorette Diecast Chevrolet Camaro 2010-Racing Car
For the Chevrolet Camaro, many people are familiar with the look of this car. With the movie Transfromer, which has a robot hero in the form of a Bumblebee hidden under the yellow Chevrolet Camaro, aggressive and elegant yellow. This time we look at the Majorette Chevrolet Camaro 2010 model steel model cars.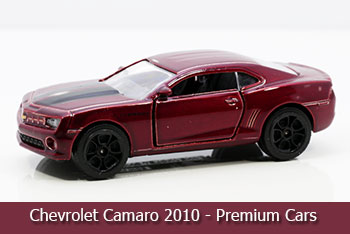 Chevrolet Camaro 2010 Majorette
We met again. For the Chevrolet Camaro 2010 may be a car that can be easily found in toy stores in the mall and general convenience stores with Majorette events that many collectors do not want to find it in. "Egg Marjoretti" or "Mahajorrett Wheel" is a lot, but many people still don't have this red color in the collection either.