Die cast Cars
Die cast Cars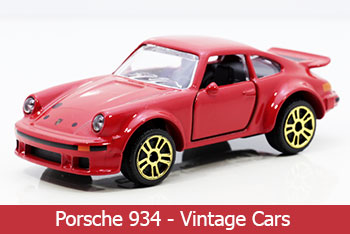 Majorette Porsche 934 Vintage Red
Here comes the car model that many people like. Porsche 934 Vintage is considered a favorite model car for collectors. With a classic, beautiful shape With a pair of lights that grew round like the eyes.
Hits: 389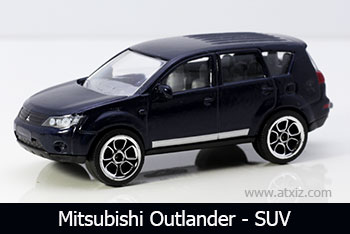 Majorette Mitsubishi Outlander
Majorette's model metal car is produced in a variety of models to choose from. Even an SUV like the Mitsubishi Outlander is also available. Watching the production of a small car that is only 3 inches in size, it has similar details to the real car. Considered to be a favorite for collectors of metal models very much. Let's take a closer look at the details of this car.
Hits: 728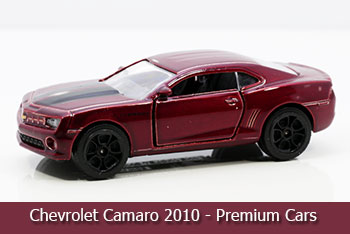 Chevrolet Camaro 2010 Majorette
We met again. For the Chevrolet Camaro 2010 may be a car that can be easily found in toy stores in the mall and general convenience stores with Majorette events that many collectors do not want to find it in. "Egg Marjoretti" or "Mahajorrett Wheel" is a lot, but many people still don't have this red color in the collection either.
Hits: 349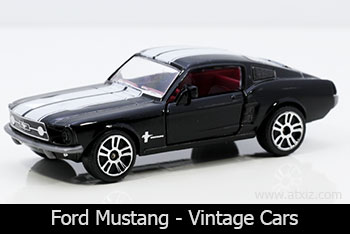 Majorette Ford Mustang Vintage
Let's take a look at some vintage "vintage" model cars. For this one is the Ford Mustang, the "Tamil Mustang". With the shape, as you can see, how great it is classic Suitable for collectors who like vintage events. And this classic.
Hits: 561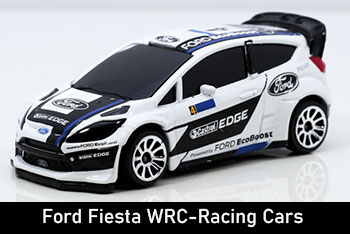 Majorette Ford Fiesta WRC-Racing Car
so beautiful! Ford Fiesta WRC Dust-proof Metal Cars If anyone is already collecting Majorette car models, then You shouldn't miss having a white and black one for your racing team.
Hits: 450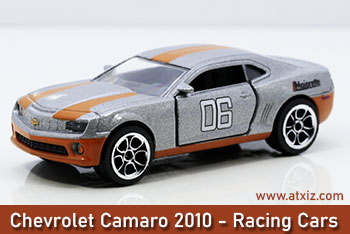 Majorette Diecast Chevrolet Camaro 2010-Racing Car
For the Chevrolet Camaro, many people are familiar with the look of this car. With the movie Transfromer, which has a robot hero in the form of a Bumblebee hidden under the yellow Chevrolet Camaro, aggressive and elegant yellow. This time we look at the Majorette Chevrolet Camaro 2010 model steel model cars.
Hits: 408