Die cast Cars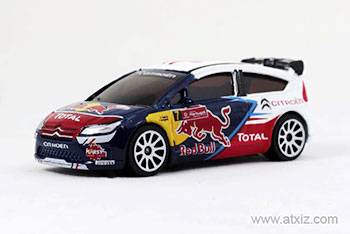 Die cast car Majorette Citroen C4 WRC Red Bull No.7
Today I would like to introduce you to Majorette, the Citroen C4 WRC Red Bull model. Rare and expensive! As for the price, I would like to not allow you to mention how much it is currently trading. It is a matter of the market mechanism, that is, there are few, rare, and many people want it, the price is expensive!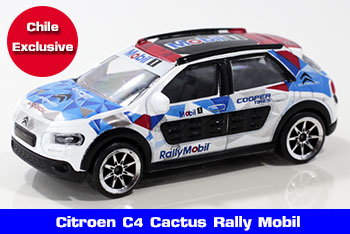 Majorette Citroen C4 Rally Mobil Cactus-Chile Exclusive 
Another rare model of Majorette is the Citroen C4 Cactus, was produced in 2016 in the Series Rally Mobil. It is a Chile Exclusive, especially for Chile. Majorette has shrunk to 3 inches with 1/56 scale.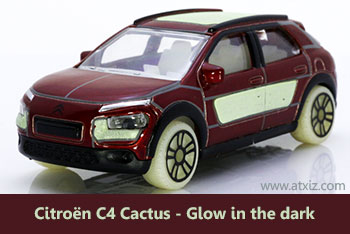 Majorette Citroën C4 Cactus Red - Glow in the dark
The Majorette car diecast that many people are searching for to be a key jigsaw for the Limited Edition Series4 Glow in the dark. That car can glow in the dark. Why is this red Citroen C4 Cactus so rare? Since it is only in Multipack Exclusive boxes. Cannot be purchased in regular single packs.