Car diecast Majorette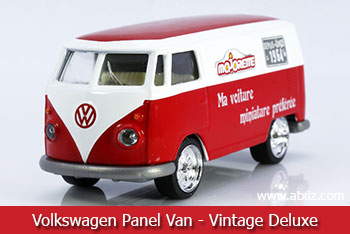 Volkswagen T1 Majorette Vintage Deluxe
The Vintage Deluxe model car must have this red, white and four fork van in the team. This set is a very beautiful event that Majorette created for us to collect. Let's see the beauty and details of this van.
Details

Category: Diecast Cars
Also available: th-TH

Thai (ภาษาไทย)

Hits: 1124
Top 5 Majorette "WRC" 2018-2019
New collectors of new die cast cars happen every day. often questioning old page collectors "Which car model to keep?" Or "Which car model is rare and expensive? "Is that new collectors would like to collect rare cars, expensive, but not knowing that rare cars have money to buy But sometimes still can't find at all. This time I would like to introduce a collection of car models that should be kept very inexpensive, that is, these 5 WRC car models.
Details

Category: Diecast Cars
Also available: th-TH

Thai (ภาษาไทย)

Hits: 2065