Die cast Cars
Die cast Cars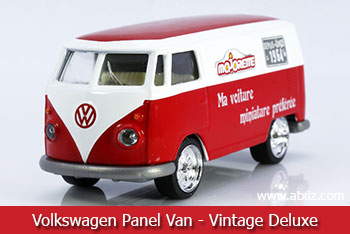 Volkswagen T1 Majorette Vintage Deluxe
The Vintage Deluxe model car must have this red, white and four fork van in the team. This set is a very beautiful event that Majorette created for us to collect. Let's see the beauty and details of this van.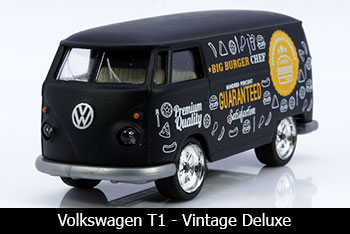 Volkswagen T1 Vintage Deluxe Food Truck
This black Volkswagen T1 Food Truck is a model from Majorette in a Vintage Deluxe set. It is a beautiful, vintage style car. And has a classic already built in With a beautiful pattern painted on the car Let's see the beauty of this model car.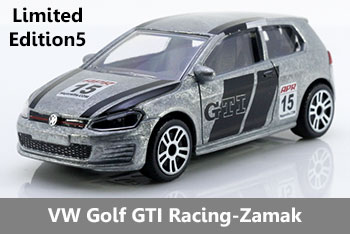 Volkswagen Golf GTI (Zamak)
If you're a Majorette model collector, you shouldn't miss the 2018 Limited Editeon Series 5, as Majorette uses raw body paint, which is Zamac metal with zinc (aluminum) zinc. (Aluminum) Magnesium (Copper) Copper (Copper) which will give the color Zamac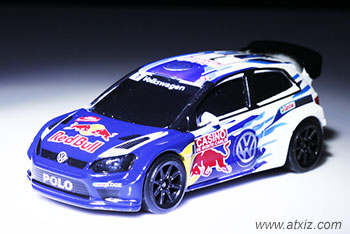 Die Cast Cars Volkswagen Polo R Red Bull. 
Today I would like to introduce you to the racing model that the collector nicknamed "Bull". It is the Volkswagen Polo R Red Bull. This car model Majorette began production in 2016 when released in the market in the year. First regarded as "Bull", this car has created a trend in the metal car model market as well. Because the "Bull" Die Cast Cars, the older generation, has been classified as a rare die cast cars.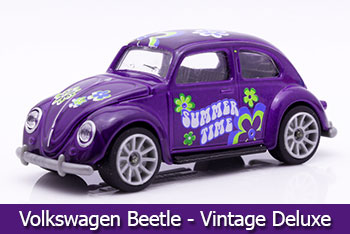 Majorette Volkswagen Beetle Summer Time
For this model car, it would definitely like girls or girls. It's the Volkswagen Beetle "Volkswagen Beetle" which Majorette produced in the Vintage Deluxe kit. There are 6 different types of cars in this set. Which I bring to review one car at a time first Complete and will take a snapshot of all 6 cars for viewing.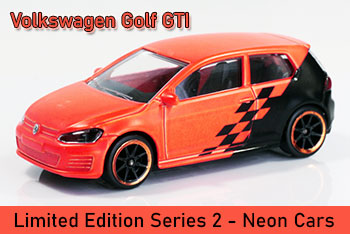 Majorette Volkswagen Golf GTI - Neon Orange 
Let's see an model of a casting car of the Majorette  Limited Edition series 2 (Neon Cars) model Volkswagen Golf GTI. This car comes with a reflective orange color. It's a Limited Edition Series-2 car from Majorette. Currently, the Limited Edition has been released for 5 series.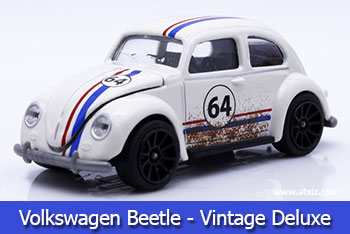 Volkswagen Beetle Racing Vintage Deluxe
Another Majorette vintage deluxe model that the collectors of the "Four Turtles" must not miss is the white Volkswagen Beetle Racing No. 64, which is no less beautiful and classic.