Die cast Cars
Die cast Cars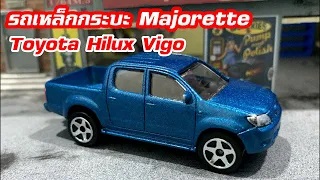 Majorette Toyota Hilux Vigo Pickup Blue
Very hard to find! Majorette Toyota Hilux Vigo pickup truck, especially Vigo pickup truck That does not drill a roof with a sci-fi lamp like this, it is even more difficult to find. Let's try to see the beauty of a rare die cast car better.
Hits: 364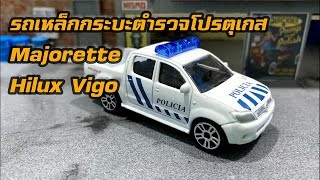 Majorette Toyota Hilux Vigo, Portuguese police car
If we will mention "Rare die cast cars" in the legend for a collector of die cast cars must have "Majorette Toyota Hilux Vigo Pickup" in the list of die cast car collectors for sure. It's a metal car that all die cast car collectors want to own, why?
Hits: 303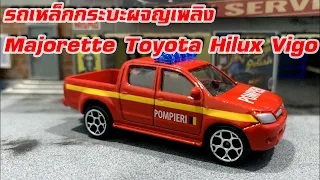 Majorette Toyota Hilux Vigo Fire Fighting Vehicle Belgium
The legendary rare Majorette, known by many collectors in the industry of collectors, is that "Toyota Hilux Vigo Pickup Truck" Why is "Vigo" a rare die cast car in the legend of collectors?
Hits: 278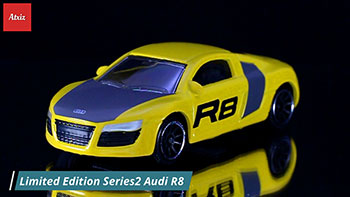 Majorette Audi R8 Limited Edition Series2
This Majorette Audi R8 model is in the Limited Edition Series2 in the Neon Cars concept "reflective colors". From the past, Majorette produced the Limited Edition Series1 Matt Cars of 9 cars in 2015, so Series2 was produced for collectors to follow again.
Hits: 673
Details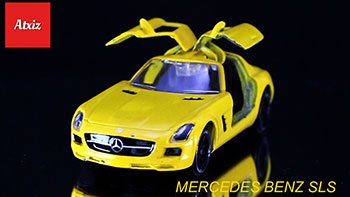 Majorette Mercedes Benz SLS
Majorette Limited Edition 2 Series (Neon Cars). This time, I would like to present the die cast cars Majorette in the limited edition series 2 in the concept neon cars.
Hits: 335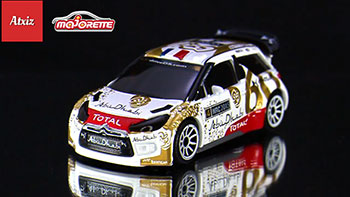 Majorette Citroen DS3 WRC2015  "60th Anniversary"  
This time, we will come to see the "WRC" model steel car, a race car that many people like it a lot. For toy car manufacturer brands Or model die cast cars from France, which have production bases in Thailand There are many models of die cast cars for children. Have played a lot and most importantly, many adults still collect a large number of die cast cars If a rare car, the price is also very high.
Hits: 370