Die cast Cars
Die cast Cars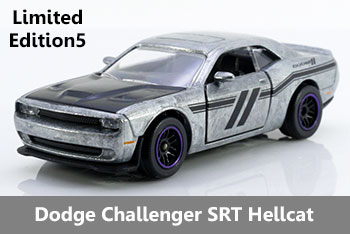 Car Diecast Majorette Dodge Limited Edition (Zamak)
Coming to the American car company Dodge, Majorette has shortened the Dodge Challenger SRT Hellcat with 1/66 scale the size, and most importantly, made into a 2018 Limited Edition. The body color is the Zamac. 
Hits: 347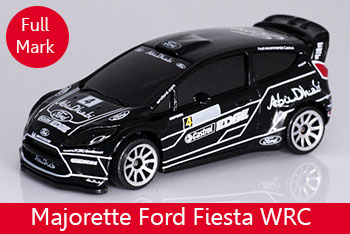 Ford Fiesta WRC Full Mark
The Ford Fiesta WRC (World Rally Championship) is a must have for every model of the collector of dust-racing models! Majorette produced the Ford Fiesta in a 1:58 scale, just as intense black but with a beautiful, white line pattern that has been screened. But it has rare vehicles and collectors want Let's see how it looks.
Hits: 223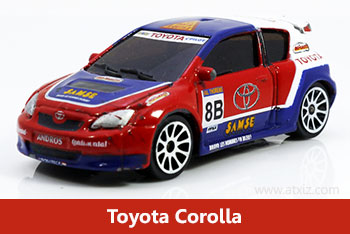 Racing! TOYOTA COROLLA
This Majorette model steel car is a Toyota Corolla Racing Cars. Do not miss to collect this model. Since it is a very beautiful car to accumulate. Produced in the year 2006-2008 
Hits: 133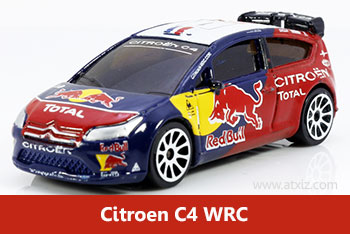 Majorette Citroen C4 WRC "Red Bull"
Regardless of whether you own it or not, for the "Majorette Citroen C4 WRC" (Red Bull) metal model, produced in 2009-2011, this is the car model collection of world rally championship.
Hits: 379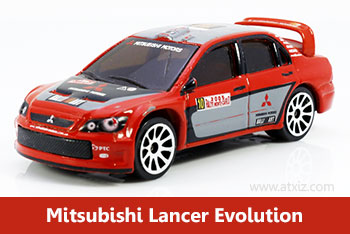 Majorete Mitsubishi Lancer WRC 
The Majorette model that many people want to have is the Mitsubishi Lancer. "Many people want" instead of the word "rare" because we can find it but expensive.
Hits: 282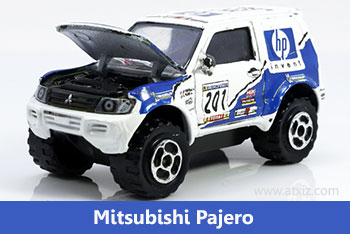 Majorette Mitsubishi Pajero
I became interested in collecting small metal cars, so I searched in the children's toy pile.Because I used to buy the Majorette car diecast. Finally I found the Majorette Mitsubishi Pajero.
Hits: 316