Die cast Cars
Die cast Cars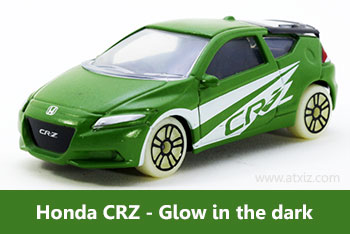 Majorette Honda CRZ Green - Glow in the dark
This green Majorette Honda CR-Z model green car Actually, no, I don't know Is it set up in the Series 4 Glow in the Dark? According to the information, the Honda CR-Z in this green colored car is not in the Series 4 Glow in the dark Limited Edition Series 4. But I see that the wheels are glowing wheels. Light and think it should be in the same set as the fluorescent kit.
Hits: 203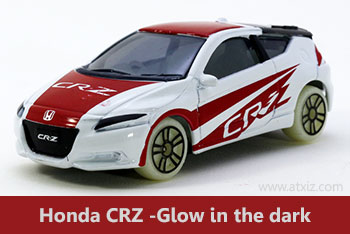 Majorette Honda CRZ  White & Red - Glow in the dark
For information, Honda CR-Z with 4-cylinder engine, 1,497 cc, engine power 114 hp, top speed 200 km / h, acceleration 0-100 km / h in 9.9 sec. The car weight is 1,245 kg. This is the car's data. Honda CR-Z. Really, this time we look at the CR-Z Majorette diecast.
Hits: 200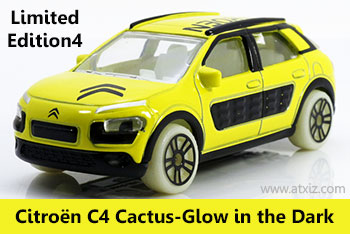 Majorette Citroen C4 Cactus Glow
Citroen Citroen C4 Cactus is a French national 5-cylinder engine with 1,199 cc engine capacity of 110 horsepower, top speed at 188 Km / h, acceleration 0-100 Km / h at 9.3 seconds, body weight 1,020 Kg.
Hits: 192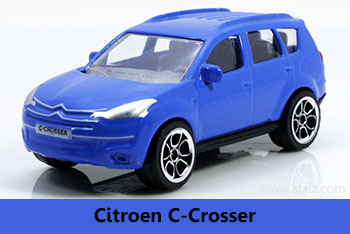 Majorette Citroen C-Crosser
We come to see another beautiful Majorette Citroen C-Crosser model. This is a Street Cars SUV. It may be a model car that is not very interested in collecting, but for sure. It's fun for children. Sure!
Hits: 135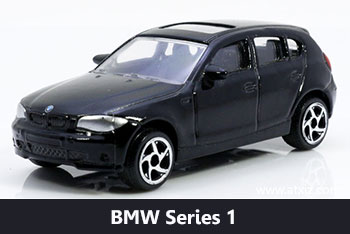 Majorette BMW Serie1 
Today we come to see the BMW Serie1 model car from Majorette, which is a Street Cars. It may not be as beautiful as a Racing car but it is valuable for children. And those who want to collect it.
Hits: 146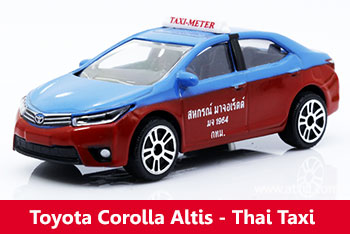 Thai Taxi Red Blue Car Diecast Majoretteน
When Majorette reduced the size of Thai taxis to just 3 inches, happiness and fun came to many. Metal model cars, taxis, I was able to compile a total of 11 cars, 11 types in one color shade. 6 shades and 5 two-tone colors. Let's see this red, blue tag first.
Hits: 152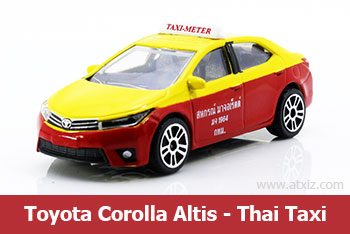 Red yellow taxi model
Collectible model car Because there are many sets in the production, which are "Thai taxis". Majorette has reduced the size of Thai taxis to only 3 inches, which is a Toyota Corolla Altis. This car is a red, yellow tag.
Hits: 120