Die cast Cars
Die cast Cars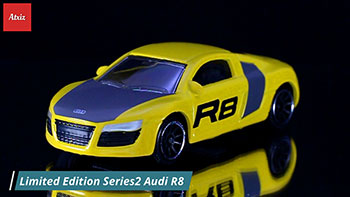 Majorette Audi R8 Limited Edition Series2
This Majorette Audi R8 model is in the Limited Edition Series2 in the Neon Cars concept "reflective colors". From the past, Majorette produced the Limited Edition Series1 Matt Cars of 9 cars in 2015, so Series2 was produced for collectors to follow again.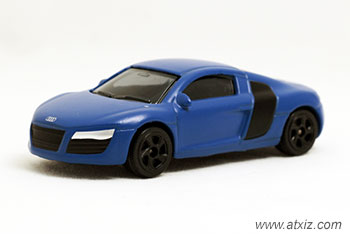 Majorette Audi R8 Limited Edition Series1 (Matt Cars)
The Majorette Limited Edition Series1 die cast cars model in the Matt Cars concept. There are 9 models to choose from. The car to be seen today is the Majorette Audi R8, one of the Limited Edition Series1 series. Let's take a closer look at this Audi R8.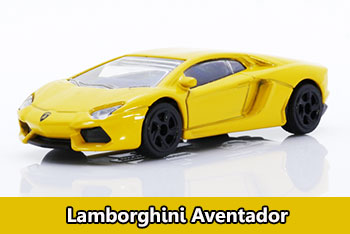 Majorette Lamborghini Aventador 
This Lamborghini model is produced in Majorette, the manufacturer of the model car. Children's play cars from France Which has production bases in Thailand Nowadays, these model steel cars are very popular with collectors. Due to the beauty and realistic details Let's see this Lamborghini Aventador.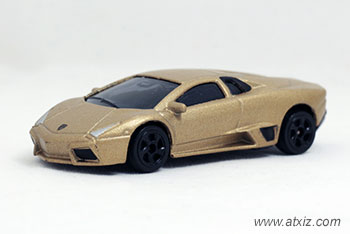 Die Cast Car Majorette Lamborghini Reventon
Let's get to know the Majorette Lamborghini Reventon metal model in the Limited Edition Series 1 set in the Matt Cars concept. This set consists of 9 types of cars for us to collect. This matte gold Lamborghini Reventon model is preferred by certain groups of collectors so they can fulfill their desire to collect the "golden" set.
Die-cast Cars Jaguar Zamak Limited Edition.
Today I would like to introduce you to the rare Majorette metal car model. It is the Jaguar F-Type car model, produced in the Limited Edition Series 5 (Zamak) in 2018. The special feature of this series is The car body is polished, smooth and does not color. It clearly shows the raw skin of Zamak alloys. The surface has different color details, which gives the Loft style.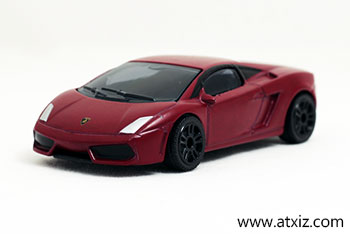 Majorette Lamborghini Gallardo Limited Edition Series1
Today, I would like to introduce you to the Majorette model car in the "Limited Edition" Series 1 (Matt Cars) model. The metal model in this set will consist of 9 models for the car model that I brought. Today, the Majorette Lamborghini Gallardo is a crimson red. It is 1 of the 9 models of the Matt Cars set.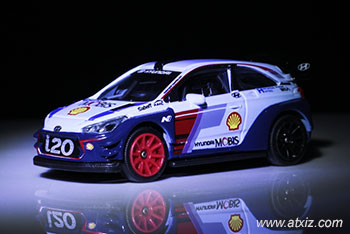 Die cast Car Hyundai i20 Coupe WRC 
Today I would like to present the car model that I have kept since 2019 as a WRC (World Rally Championship) car, which the collectors of metal model cars have called "WRC". That has been played at the world-class rally competition Let's see the beauty of the Hyundai i20 in Korea.