Die cast Cars
Die cast Cars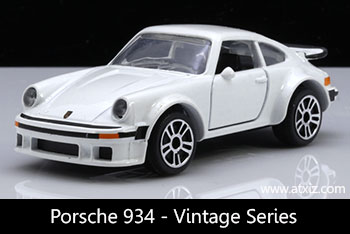 Majorette Porsche 934 White
We continue to look at the Majorette Porsche 934 model car. During this period, I will add all colors in this model so I can close the Porsche 934 line for everyone to see at once. This one will be white. There are 6 types, 5 colors in this line. There are 2 types of red, white, yellow, blue and green. Then I will show you. Let's see the Porsche 943 white first.
Hits: 405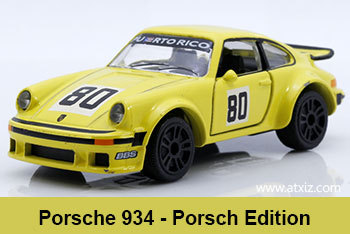 Majorette diecast Porsche 934 Yellow rare item
Let's see another rare model of the beautiful Majorette car. This model is the Porsche 934 in vintage yellow, but it is organized in the Porsche Edition Giftpack series. It is in a big package with 5 Porsche cars and 1 in 5 of them has the yellow Porsche 934. Number 80, this car is also included.
Hits: 753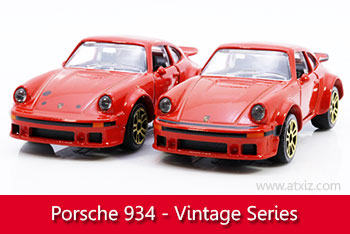 Majorette Porsche 934 Red 
Come see the Majorette model car, which has a scale of 1/57, a bright red Porsche 934. Many people may already have possession, but it is! The red Porsche 934, like this one, is very different in the year 2019. Let's see what is different.
Hits: 521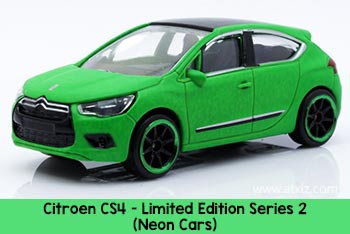 Majorette Citroen DS4 (Neon Cars)
The Majorette model car in the Limited Edition Series 2 Neon Cars concept has a total of 11 cars. Finding all 11 of them can be considered the pinnacle of Majorette's car collectors. Quite For this one is one of the 11 cars that must have Neon Cars!
Hits: 531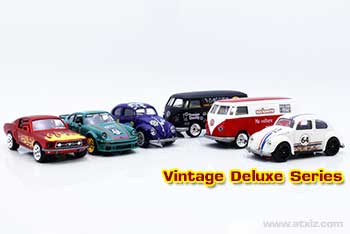 The End ! Vintage Deluxe Majorette
For the Majorette model, this is the Series Vintage Deluxe, which has 6 cars in total. Each car I can say is very beautiful to collect. We come to see that there are different types of cars.
Hits: 891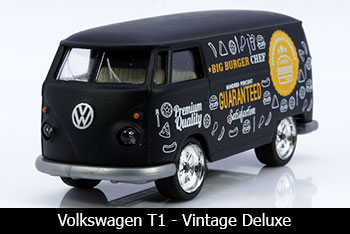 Volkswagen T1 Vintage Deluxe Food Truck
This black Volkswagen T1 Food Truck is a model from Majorette in a Vintage Deluxe set. It is a beautiful, vintage style car. And has a classic already built in With a beautiful pattern painted on the car Let's see the beauty of this model car.
Hits: 1036