Die cast Cars
Die cast Cars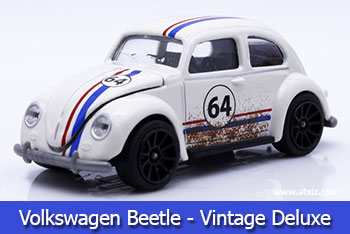 Volkswagen Beetle Racing Vintage Deluxe
Another Majorette vintage deluxe model that the collectors of the "Four Turtles" must not miss is the white Volkswagen Beetle Racing No. 64, which is no less beautiful and classic.
Hits: 481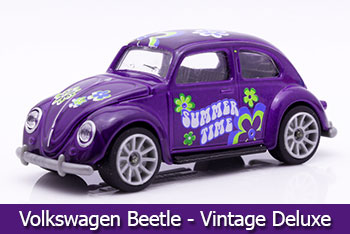 Majorette Volkswagen Beetle Summer Time
For this model car, it would definitely like girls or girls. It's the Volkswagen Beetle "Volkswagen Beetle" which Majorette produced in the Vintage Deluxe kit. There are 6 different types of cars in this set. Which I bring to review one car at a time first Complete and will take a snapshot of all 6 cars for viewing.
Hits: 429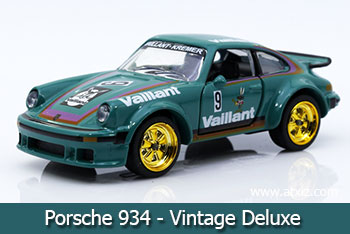 Porsche 934 Vaillant Vintage Deluxe
For the Majorette car model, I was very interested in the Vintage Deluxe. And when I saw the Porsche 934 Vaillant Series Vintage Deluxe, I was immediately impressed. We come to see the details better.
Hits: 557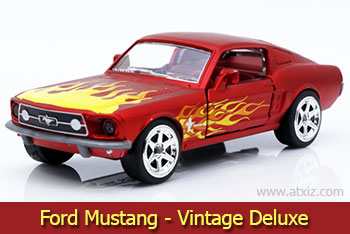 Majorette Ford Mustang Fastback 1967 
This model car, I can say that it is very beautiful. It's not like a toy for children To play immediately It is more like a work of art than the gorgeous Ford Mustang Vintage Deluxe Fire Red. Let's see the beautiful details of this car.
Hits: 604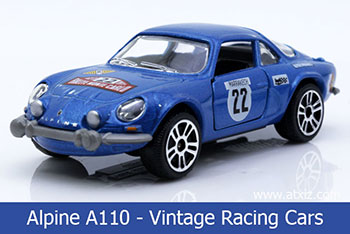 Majorette Alpine A110 car diecast
This model is Alpine A110. It was a French car manufactured since 1961. After that, Alpine collaborated with Renault in 1973, when they both collaborated and brought Alpine A110 to the Rally World Championship.
Hits: 425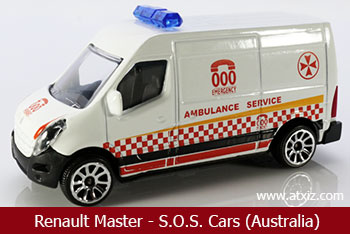 Majorette Renault Master S.O.S. Car
Coming to the emergency car, siren, ambulance line, this one is a Renault Master S.O.S. in Australia. It is a solid white van. With a reddish orange stripe attached to the side for clarity The details are considered to be quite beautiful.
Hits: 363