About us
Uncategorised
แลกลิงค์
แลกลิงค์กับเรา เพื่อจะได้เป็นเพื่อนบ้านที่ดีต่อกัน และยังเป็นการเพิ่มช่องทางในการเข้าถึง เว็บไซต์ซึ่งกันและกันอีกด้วย
เพียงแค่ท่าน Copy โค้ด Banner ของเว็บเราด้านล่างไปติดไว้ยังเว็บไซต์ท่าน แล้วส่ง หน้า URL ที่ท่านนำ Banner เราไปติดไว้ พร้อมกับโค้ด Banner เว็บไซต์ท่านกลับมาให้เราที่ "ติดต่อเรา"


Banner Link Exchage    
Coppy Link โดยใช้ Ctrl C
พันธมิตรของเรา
Details

Hits: 2457
Privacy policy
Blog author.
1. All the articles on the website are the things I have written from tourism and other activities, hobbies, diecast car collections, models. With the experience of the author directly.
2. Photos on this website Is a photo that I personally took Therefore reserve the right Use without permission in all cases Using it without permission is a violation of the law.
3. This blog is a personal blog Written by me And corrected by me all Not related to anyone.
4. This blog will write information based on experience you have encountered. And honest feelings In all my views and opinions.
5. I am happy to be contacted by everyone who has read my blog. If there are any concerns Please contact me immediately I will be happy to release those concerns for you if that's what I can do.
6. I thank all of you for following my blog.
Blog reader.
1. Readers can comment on my articles.
2. Readers can contact me by clicking the Contact Us menu.
The ATXIZ.COM website is a weblog providing information and guidelines for collecting die-cast cars. Especially the Majorette brand, which is one of my hobbies and interests These will be the information that I convey from my experience and the information that I have researched from many sources, and will be compiled into a review article of the Majorette model car for the photos. That I have Which will gradually post reviews on this weblog For every model, every year Even though it is very difficult
In addition to the Majorette model car review article, there are also articles that I traveled with my family. And other experience areas Which I will write as an article to convey to everyone to read Which may have some errors, please apologize here too. If you have any suggestions, please click "Contact Us". Thank you.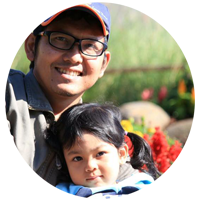 Mr.Chukiat Ketpaisalee
Administrator