Majorette Mercedes Benz SLS
Majorette Limited Edition 2 Series (Neon Cars). This time, I would like to present the die cast cars Majorette in the limited edition series 2 in the concept neon cars.
There are a total of 9 vehicles in this set, as informed by Majorette in the sales documents or brochures. Which I will attach to the last picture to see which cars are in. It is a set of 9 Majorette Limited Edition 2 Neon Cars, which I will bring to write reviews for all cars as well.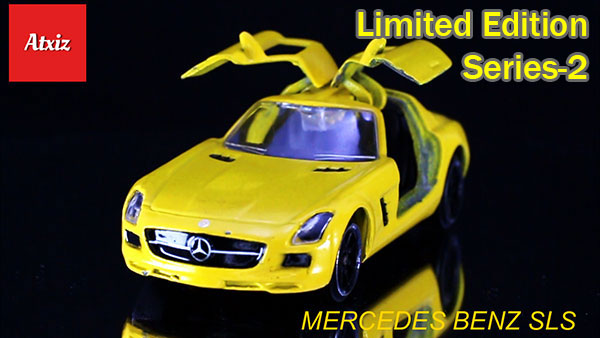 This model steel car is a yellow Majorette Mercedes Benz SLS. The specialty of this car is The door that opens like a bird Therefore, earned the nickname "Mercedes Wings", which is a die cast car model that is very popular with collectors in all colors. And the price is usually more expensive than the price that was first released.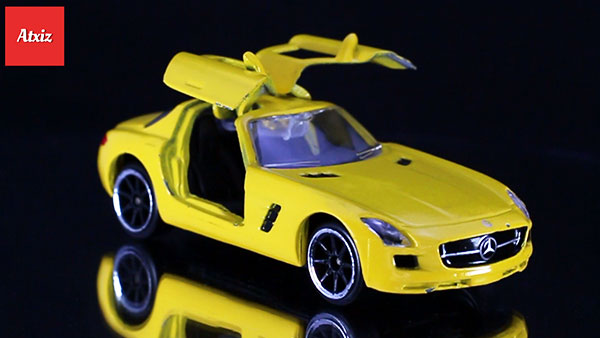 The car is made of injection molded alloy and is neon yellow. The front of the car has a black grille. There is a three-pointed star logo that is a symbol of a large Mercedes in the grille. And with a small logo on the bonnet.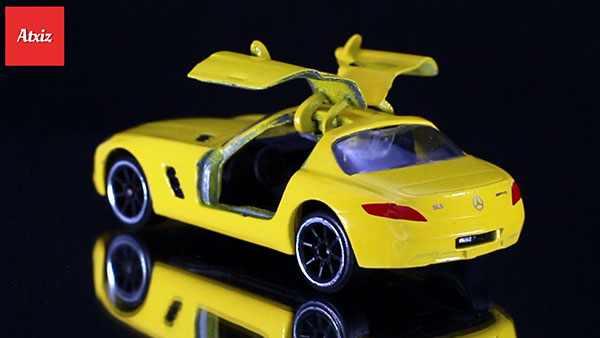 Front lamp made of clear plastic Buried in the car For a beautiful and realistic feeling The windshield is the same, made of clear plastic.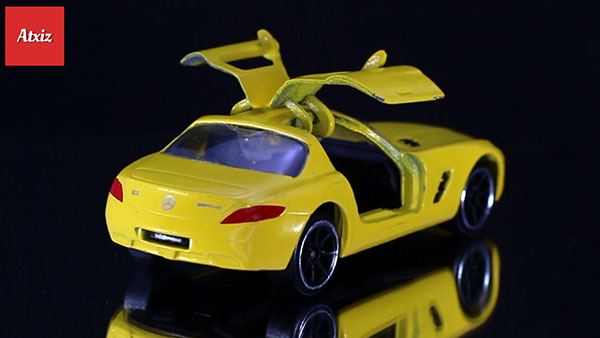 No window glass The doors on both sides can be opened and spread like a wing In this part, be careful and slowly open it because the window sill of the car is fragile. It may bend if bent too much of the torque. If we have opened the car door We will see the details inside the black car clearly.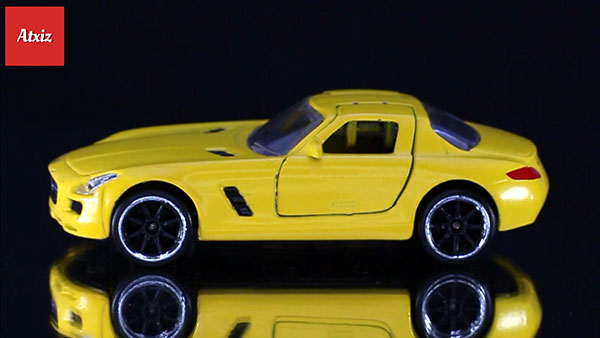 When the car door is unfolded, the part that is affected by the door hinge is the roof part in every car that has the door open often. Often the color will peel off the hinge area on the roof of the car. If it is not necessary then it shouldn't be opened and cloesed often.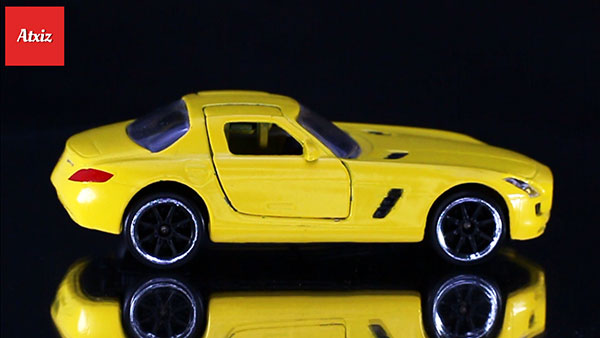 At the rear of the car, we will see red brake lights. Which is the use of paint And with a bronze Benz logo On the trunk of the car
The wheels of the car are made of black plastic. Non-rubber tires.
The floor of the car is made of black plastic. The product lot number (BK300516) is specified, meaning the date of manufacture.
The floor of the car has the Majorette logo and the size specification of this metal car is 1/59 (ECH: 1/59).
Specify production location is Thailand (Made in Thailand).