Majorette Porsche 934 White
We continue to look at the Majorette Porsche 934 model car. During this period, I will add all colors in this model so I can close the Porsche 934 line for everyone to see at once. This one will be white. There are 6 types, 5 colors in this line. There are 2 types of red, white, yellow, blue and green. Then I will show you. Let's see the Porsche 943 white first.
This white Porsche 934 model is in the Series Vintage, a 2-door sports car in the 70s. Whether it's past or present, anyone who drives a Porsche can be considered a very wealthy man. It is not a car to be driven for use. But it is the car that is used to show rich, so let's say Because it was a very strong car of that time.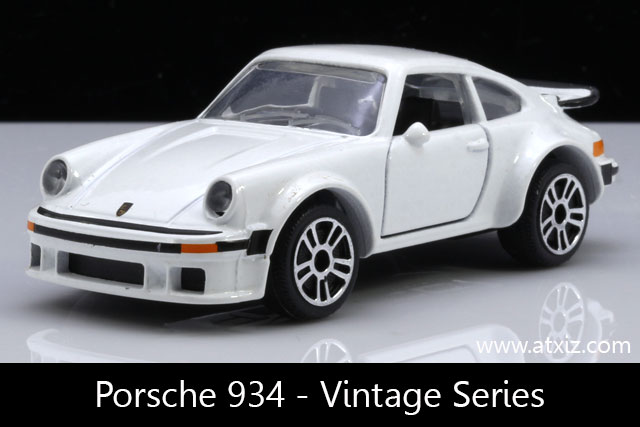 The shape of the car is beautifully designed. We tend to look at it like a frog. But it is a car that can speed up to 190 kilometers per hour in one place I guarantee this car that it will be beautiful, pleasing to people who like vintage cars like this for sure.Do not need car insurance.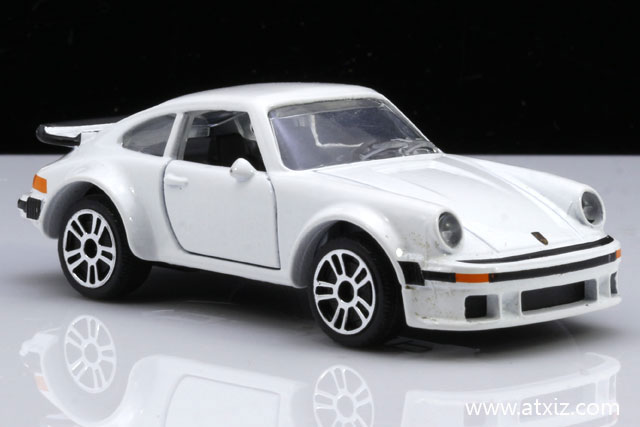 When we look at this white Porsche model car, it will be beautiful and classic. Even though it is a sports car.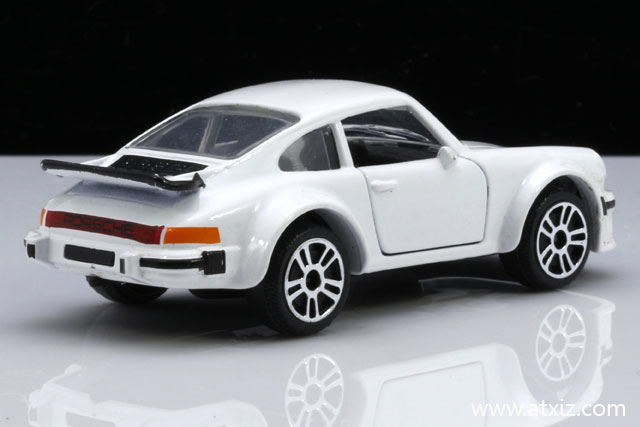 This view from the back gives a feeling of And the feeling is beautiful, not less used at all.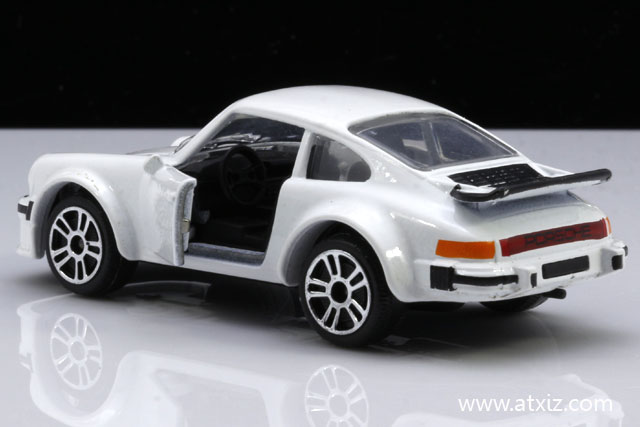 The car door can be opened. Inside, we can see the black seat and the steering wheel on the right hand side. The black console inside is very realistic.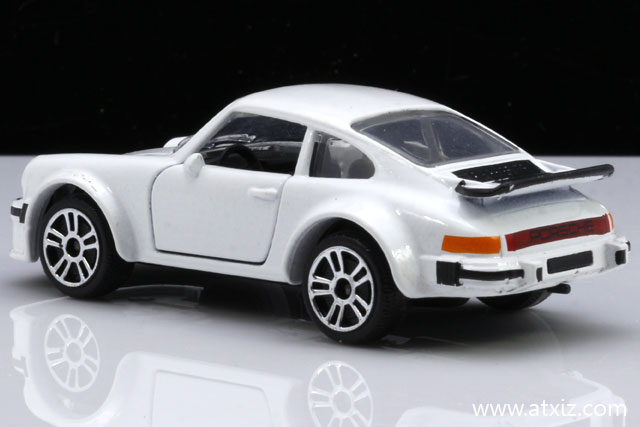 My car has a little dust. Because I didn't clean it before taking the picture But anyway, it is beautiful, pleasing to many people, right?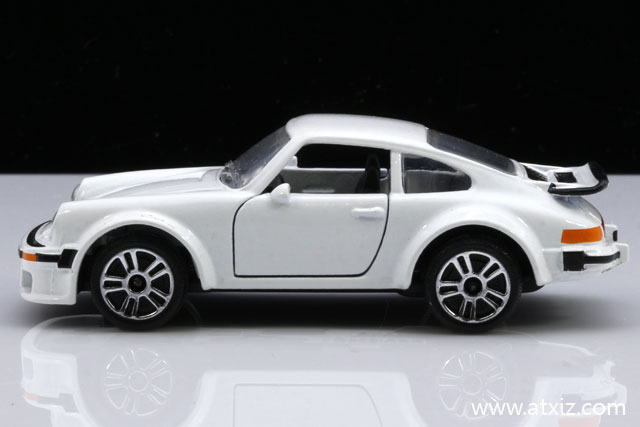 The details and beauty of Majorette can be considered to be a good work. The color is beautiful, smooth and shiny. The spaces of the doors that can be opened and closed are always beautifully spaced.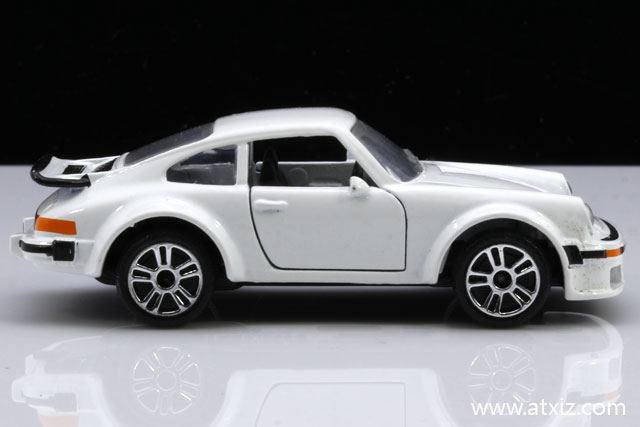 For the wheels are glossy silver alloys The rubber wheel is made of black plastic. Not real rubber wheels.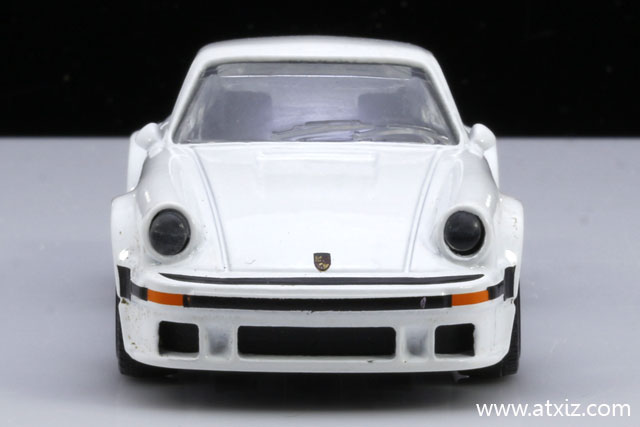 Let's see the front of the car. It looks like a frog. With a pair of big, round lights that resemble the eyes, with the Porsche logo in the middle like a nose And with the expected black stripe colliding like a smile Make this car charming and unique forever.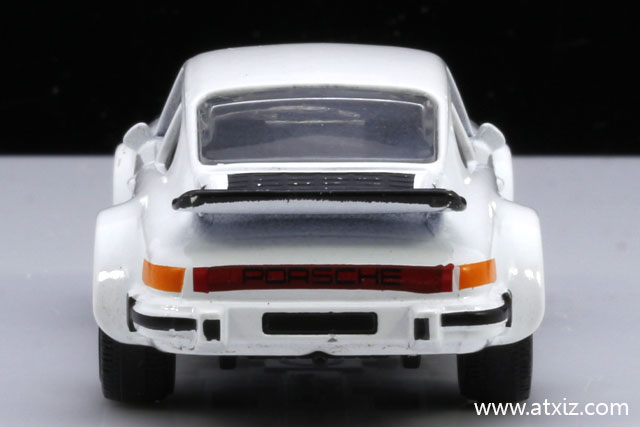 The rear of the car has a spoiler of black and white. And the taillight is a red stripe with a black PORSCHE letter and a pair of orange turn signals.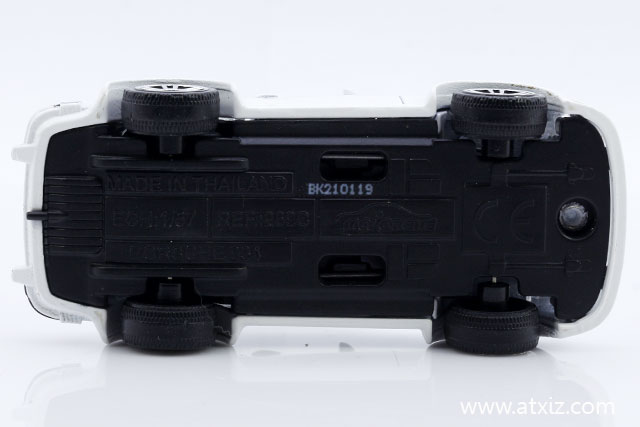 The car floor is made of black plastic. Lot number, production BK210119, is 21 months 1 year 2019.
For the Majorette car model in the form of the Porsche 934, it can be considered that the model has a small number at the moment. If anyone wants to collect, recommend this line first. Because it will be able to complete quickly Because there are only 5 colors, 6 styles.