Majorette Citroen DS4 (Neon Cars)
The Majorette model car in the Limited Edition Series 2 Neon Cars concept has a total of 11 cars. Finding all 11 of them can be considered the pinnacle of Majorette's car collectors. Quite For this one is one of the 11 cars that must have Neon Cars!
This car is a Citroen DS4 model. It is special that its color is reflective. Like a neon color Of course, it's in the Neon Cars series, which is a Limited Edition Series 2.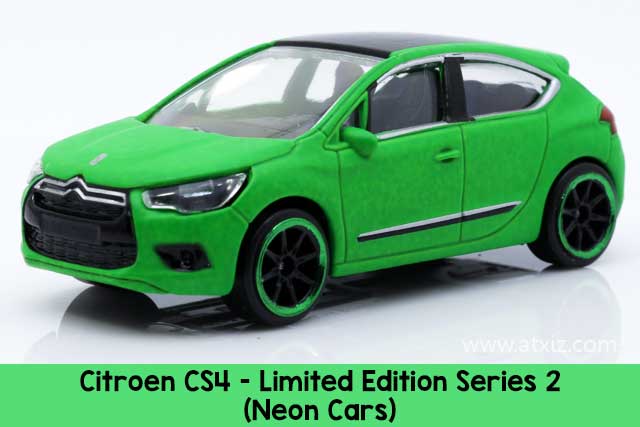 For the Majorette model steel car that is the Limited Edition Series, now in the year 2019, all 5 Series have come out. This car is in the Series 2 Limited Edition. That it is a beautiful car in accordance with the concept, of course.Do not need car insurance.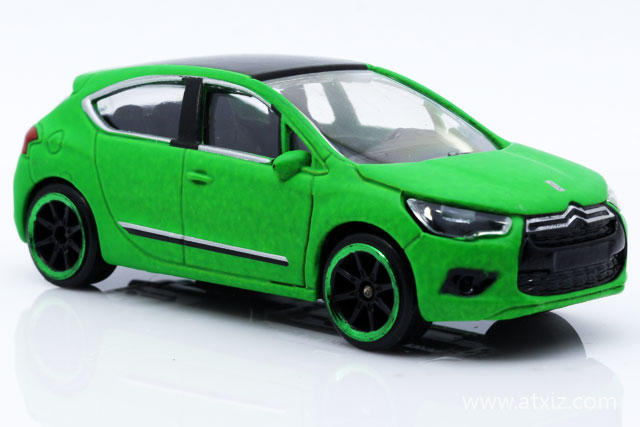 The color of the car is green and reflects the whole car. The front has a black grille. The bonnet has a Citroen logo for front lights made of clear plastic. Like a real lamp.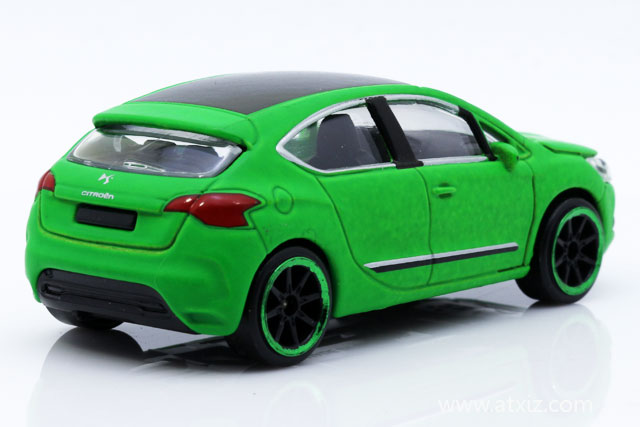 The back has a Citroen logo attached and the Citroen lettering in bright red taillights. There is a rear window glass made of clear plastic like real glass.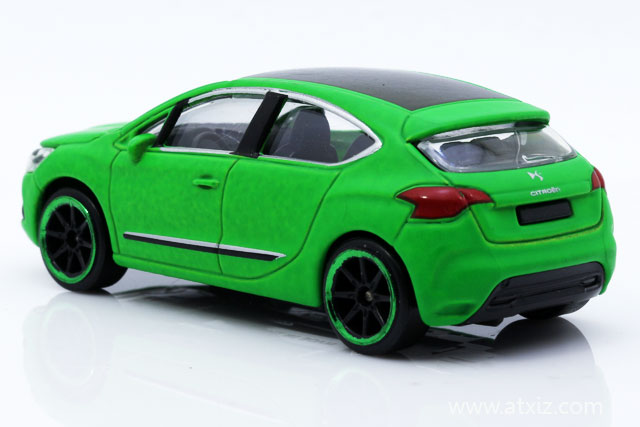 For the roof is made of matte black The back of the glass is covered with red. Neon green like the car.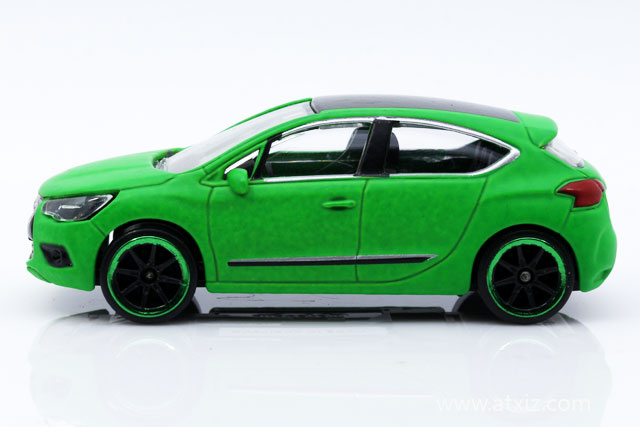 The side looks asymmetrical. With details like the real cars, but the colors like this are the real cars Probably not doing it.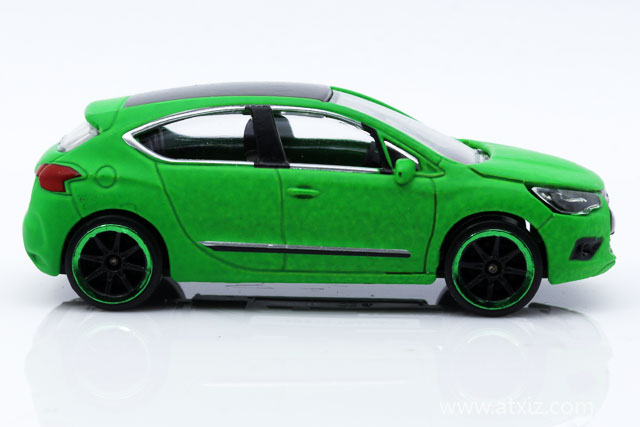 For that wheel will be a black alloy wheel rim. Of shiny green chrome For the rubber wheel is made of black plastic. Not real rubber wheels.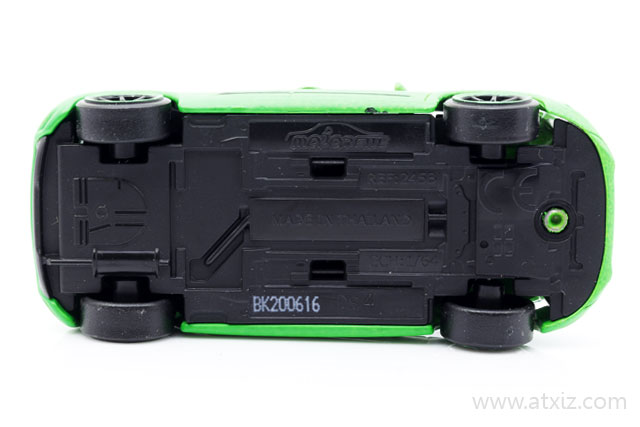 The floor is made of black plastic with the Majorette logo and production number REF.245B. Made in Thailand. Made in Thailand. Size ECH: 1/64 Lot.BK200616. The car was produced on 20 months 6 years 2016.
If anyone wants to collect a Majorette Limited Edition Series 2 Neon Cars model, we suggest that you have this one as well, in order to complete all 11 cars.