Citroen DS3 WRC KUS Car Diecast
Another very rare and beautiful Majorette metal model is the WRC - World Rally Championship. It is a Citroen DS3 with a large KUS on the side of the car. The shade of the car is very beautiful. Today is a metal car model that many people want to collect a lot.
For collectors of the WRCcar diecast, you mustn't miss this KUS. Although it is very rare The more rare it is, the greater the demand of the car diecast collectors. The price of KUS is now higher than the price at the general toy store.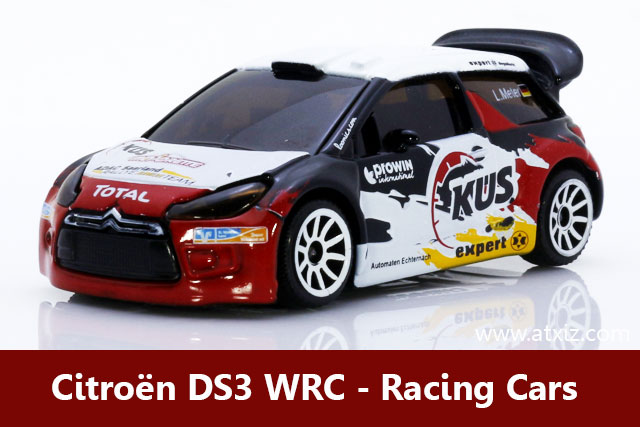 The model of the Citroen DS3 WRC is in the Series Racing Cars in the rally category. We often call it "dust cable." The position of the side mirror is almost in the middle of the car door. For the vision of the WRC racer, this car is guaranteed that its beauty will make you want to possess it.
The beauty of the car is excellent. The car's body is white. The colorful stripes have the pattern of the German flag, black, red, yellow. It's beautiful and very detailed. If we consider from the front of the car. The front bumper is made of bright red. The black front grille has the Citroen logo and the front side of the bonnet has a completely white and red TOTAL logo. The white bonnet has the letters KUS and Majorette for the headlights made of black plastic. Very beautiful. The windshield also has clear black. Very beautiful.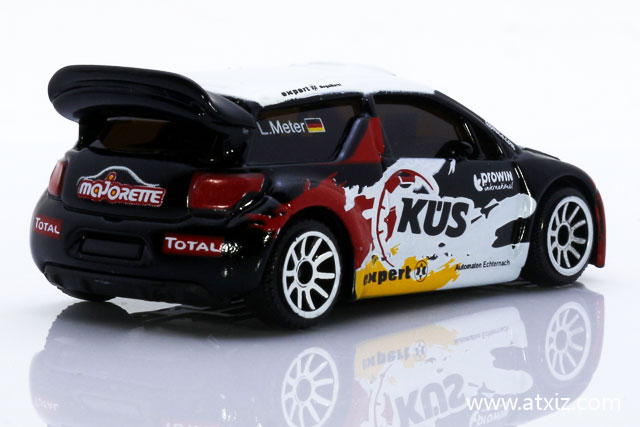 The back of the car is black. Dark black bumper with white TOTAL letters on a red background The trunk lid has a Majorette logo, bright red tail light. Black spoiler
All windows, side windows and rear windows are clear black. The white L.Meter race team on the back window And a beautiful German flag on the edge of the roof with a small, black letter expertly contrasting with the white roof.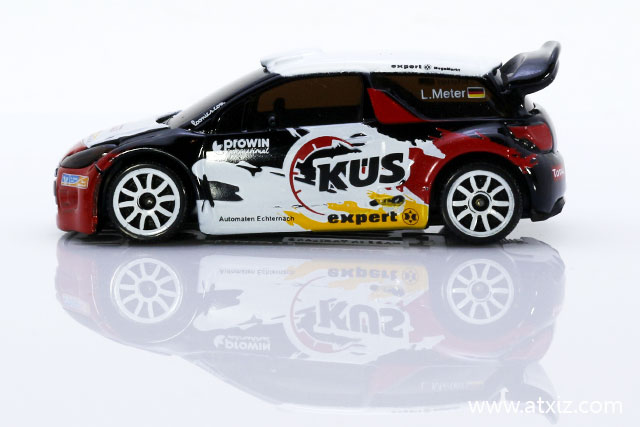 On the side, we can see the car's floor is white, with black, red and yellow stripes, black KUS on white and expert black on yellow.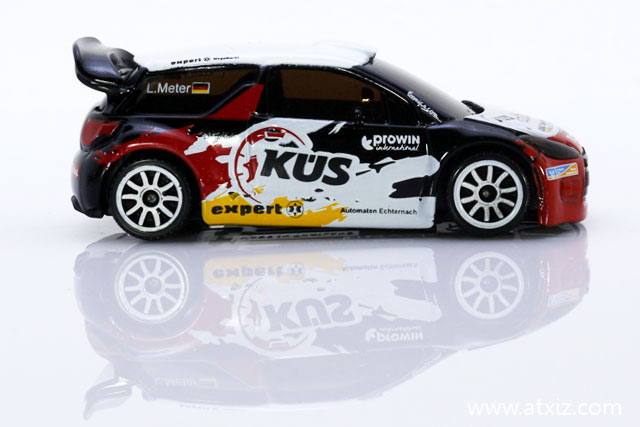 The wheels, the car is a beautiful shiny silver maxi. The wheels are made of black plastic. Is not a real rubber wheel.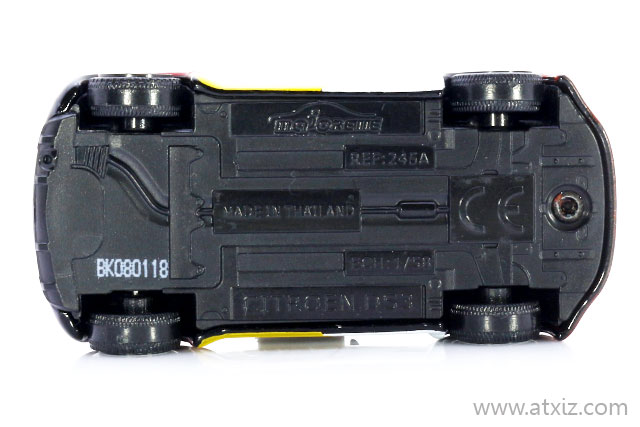 The floor of the car is black plastic. With the letter numbering Lot.BK080118, which was produced on the 8th of January 2018
Of course, beautiful metal car models. This is naturally a desire for collectors all over the world. But the amount that Majorette has received the license to produce, sell may not be that much Therefore we are not able to easily buy If anyone doesn't have one then gradually Looking for each other And have a nice time collecting metal models.