Dodge Challenger SRT Demon
Today! I would like to introduce you to the Die-cast car model that Majorette, a manufacturer of model cars, toy cars from France. For this steel car launched in early 2020, this past. Creating an exciting trend for metal model collectors, no less. This car is the "Dodge Challenger SRT Demon Red Flames", a very elegant American car.
In early February 2020, Majorette collectors in Thailand discovered the "Dodge Challenger SRT Demon" model in a plastic wheel box code BK021219. Many people are very excited about this car. As many collectors are more familiar with the "Dodge Challenger SRT Helcat" that was released earlier.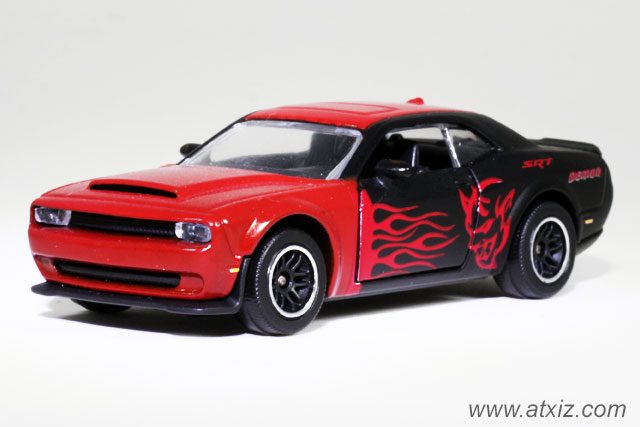 The end of 2019 to the beginning of 2020, Majorette introduced the red-black "Dodge Challenger SRT Demon" in the package, which didn't really excite collectors.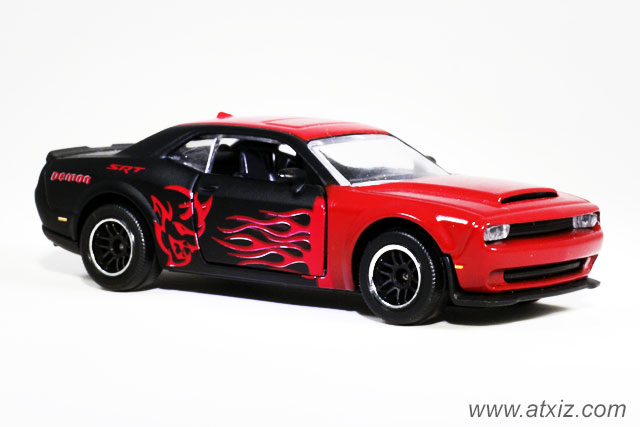 But for this "Fire Monster" pattern car, it creates a good flow for collectors. In addition to the beauty of the car, searching for the Majorette random Surprise wheel cartridge can be a lot of fun for collectors.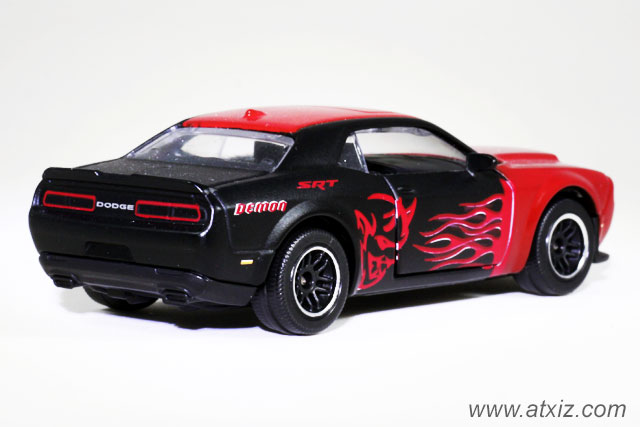 This car the body is black. The front of the car will be red. And the pattern of flames that glow beautifully from the front wheel arch of the car.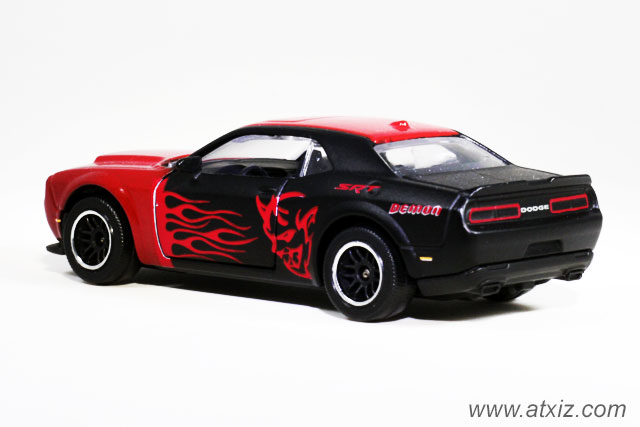 The rear wheel arch area has a demon image and a red SRT DEMON character. The back of the car has a red LED tail light and a white DODGE letter in the middle.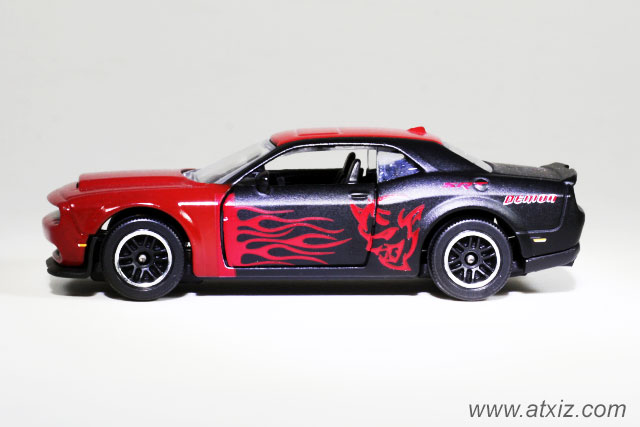 This car model has movable parts, namely The doors on both sides of the car can be opened and closed inside the black car.
The car glass is made of clear plastic. The wheels are black alloy, with shiny silver edges. The rubber wheel is made of plastic, not made of real rubber material. (No Rubber Tires)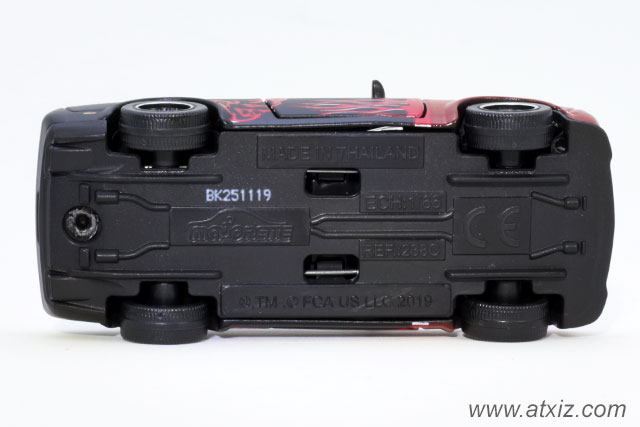 The car floor is made of black plastic with the lot number BK251119, which was produced on the 25th of November 2019.
This car will be about 3 inches in length, 1/66 scale in size.
If any collectors do not yet have this Dodge Challenger SRT Demon in their personal collection, find it. Expect that this model has to have other types Coming out will definitely surprise the collectors.