Car Diecast Majorette Dodge Limited Edition (Zamak)
Coming to the American car company Dodge, Majorette has shortened the Dodge Challenger SRT Hellcat with 1/66 scale the size, and most importantly, made into a 2018 Limited Edition. The body color is the Zamac. 
Of course, the shape of a strong American cars. We have a Majorette model steel car that has created a small car for us to play together in 2018. Majorette has produced a limited set of 2018 Siries 5 in Zamac, silver gray, lead color.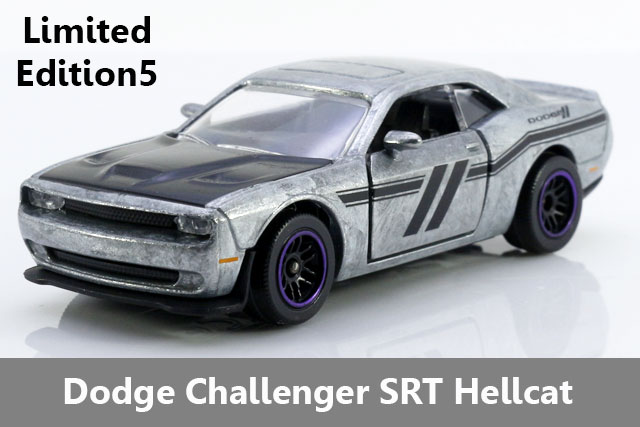 This model will be a special show of Zamak's raw metal surface. The wheel rim will be a shiny purple. But the rubber wheels are still plastic Not a genuine rubber in any way.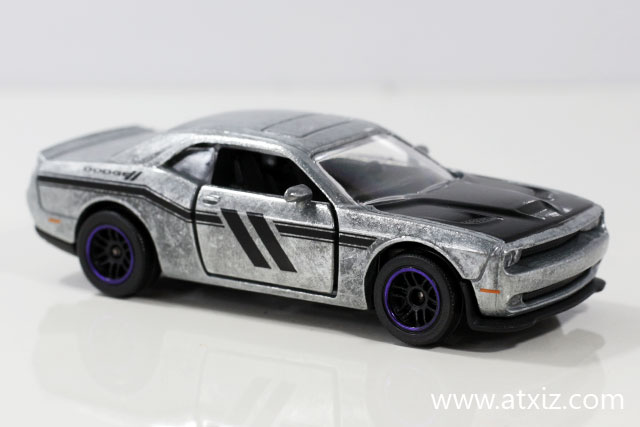 Car bonnet is black and cannot be opened. The side of the car is expected with black color. Racing style is beautiful. If we look at the surface superficial, it may be considered an old car. Because there are dark patches All sloppy It is actually one of the features of this Zamac color. I just unpacked the package to take pictures.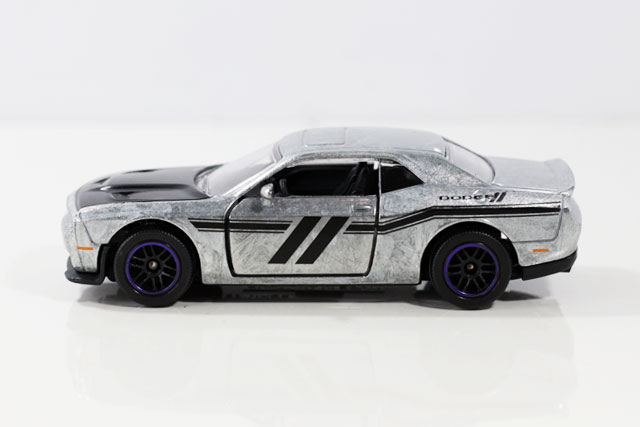 The length of the car is only 3 inches long. The glass on the door of the car does not have There are only windscreen and rear windshield. Do not need car insurance.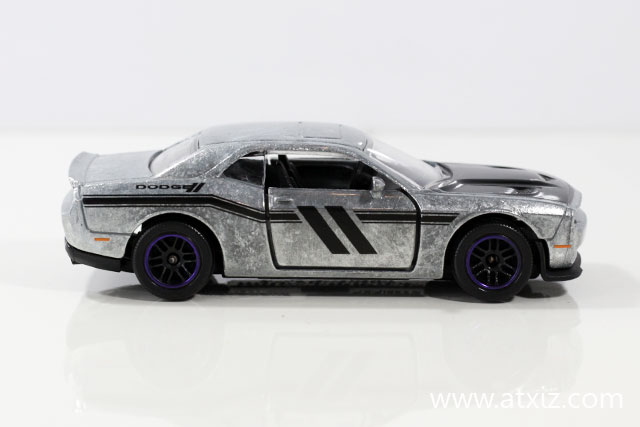 Dodge Challenger SRT Hellcat is a 2-door sports car or at home we call it a super car. Regardless of the angle, it is beautiful. And looks strong.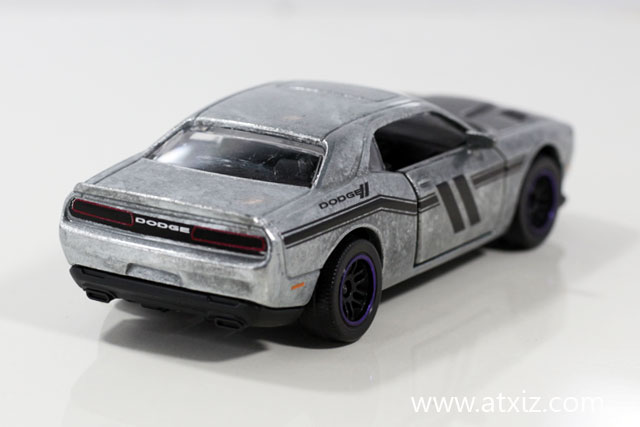 The back of the Dodge Challenger SRT Hellcat look as slim as the American car.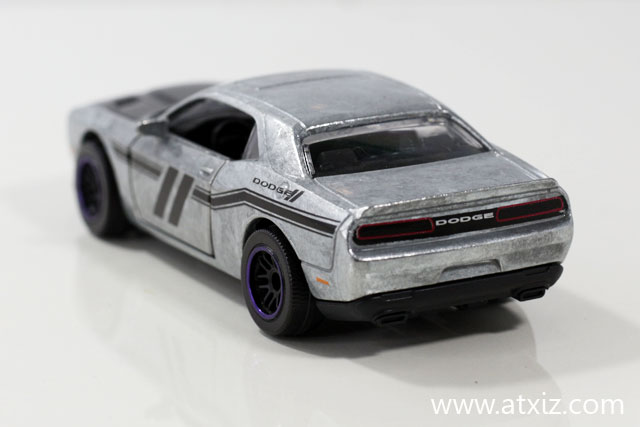 The rear bonnet cannot be opened. But we will see the end of the pipe clearly The rear lights were also made into realistic red lines.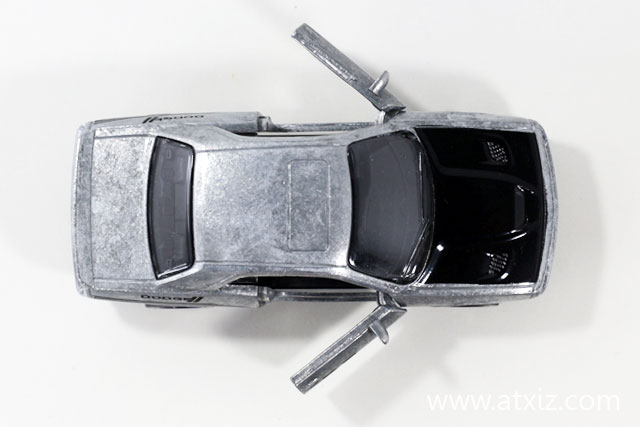 Dodge Challenger SRT Hellcat Can open the door on both sides So that we can see clearly inside Black bonnet And destroy the grille on the car bonnet as well.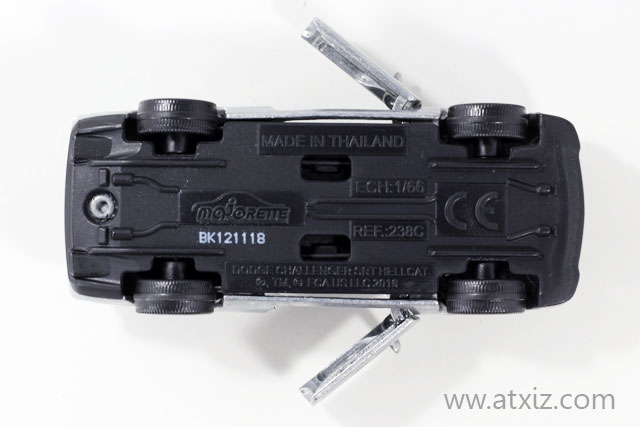 Made of black plastic with the Majorette logo and with white markers. BK121118 is thought to be a Lot code. Manufactured as the date of manufacture. Date of 12 months, 11 years, 2018
There is a letter, the production location in Thailand and the scale code. ECH scale: 1/66 Reference number REF: 238C
The letter indicating the model of this car is Dodge Challenger SRT Hellcat.
As for the Majorette, the Series5 Limited Edition 2018 color car, Zamac will produce 10 models, which are
Majorette Limited Edition 2018 in Zamac
1. Chevrolet Camaro 2010 8SG wheels
2. Chevrolet Camaro 2010 Wheels D6CSWL (Multipack Exclusive)
3. Dodge Challenger SRT Hellcat, D6CSPL wheels
4. Dodge Challenger SRT Hellcat D6CSWL Wheels (Special Multi-Pack)
5. Ford Raptor 5LTS2T Wheels (Multipack Exclusive)
6. Honda Civic Type R Wheels D6CSRL
7. Jaguar F-Type Wheels D5SW (Multipack Exclusive)
8. Porsche 911 GT3 RS. D5SG wheels
9. Volkswagen Beetle Wheels 5SVB
10. Volkswagen Golf GTI Wheels D5SW
note:
1.Zamak is a special alloy between aluminum, nickel and copper.
2.Zamac is the color of Zamak alloys.