Die-cast model cars that come in the month of pink love!
In Thailand in February 2020, Majorette shipped 5 models of model cars to the market in a new package. Which has been accepted by collectors and children as well, that is, the car in a clear package. "Dubai Umbalance Super car " this month of love No metal car would be as appropriate as the Dodge Challenger SRT Hellcat pink color. We come to see the details better. How beautiful it is.
This car I can buy in a convenience store 7-11 during the second week of February 2020 for 159 baht, which is more expensive than the general clear package. Maybe it's because this car is put in the "Dubai" package, which has more expensive license fees. Including beauty, looks more special than the packages that are generally sold in Thailand.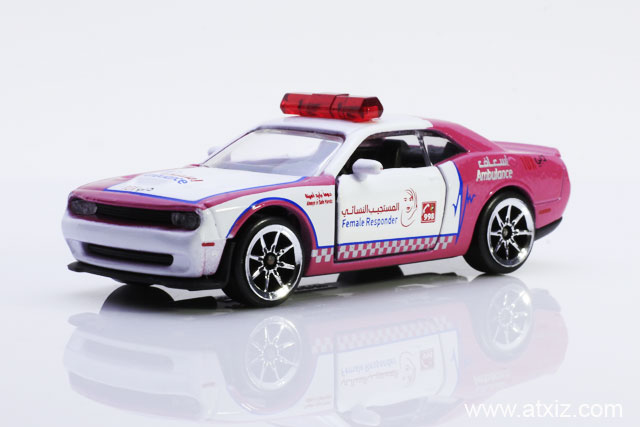 This Dodge Challenger SRT Hellcat is painted white and pink for the car door can be opened on both sides.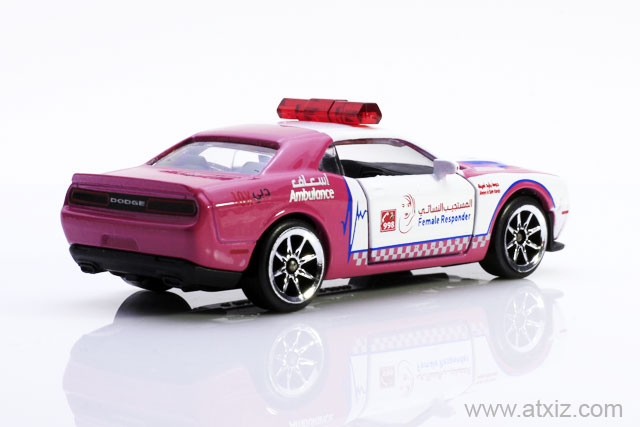 The back of the car is pink. The red tail light area has a white DODGE letter, 10X red car part and a red Arabic letter ambulance letter, bronze letter. The door to the front of the car is white. It has a phone number 998 and there is a picture of a woman "Female Responder" character, blue, Arabic, pink is beautiful.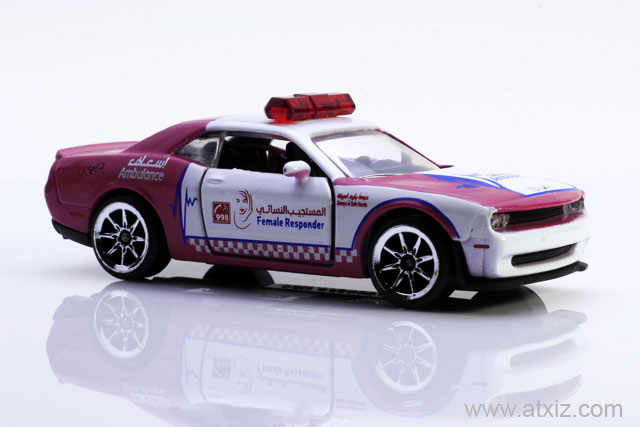 The front of the car has a white front bumper. Pink and white woman hat, blue pattern. On the roof with a red emergency lamp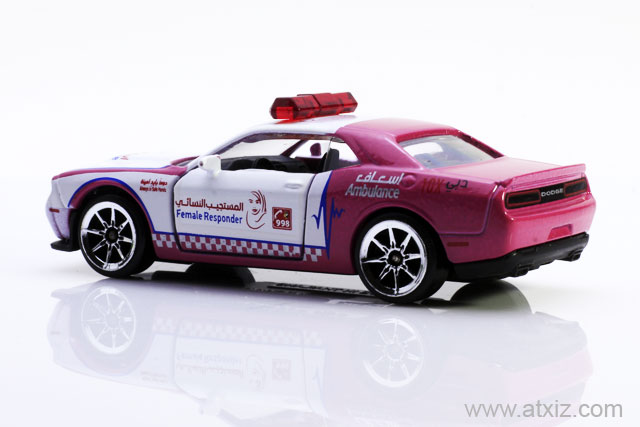 Glossy silver car wheels Rubber wheels made of black plastic. Not real rubber wheels.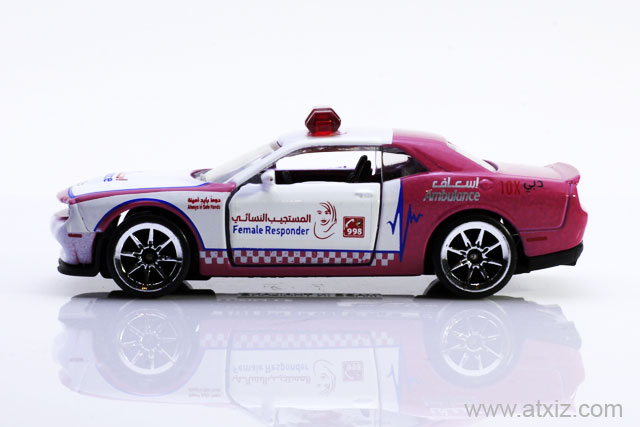 Viewed from the side, it's very beautiful for this Hellcat.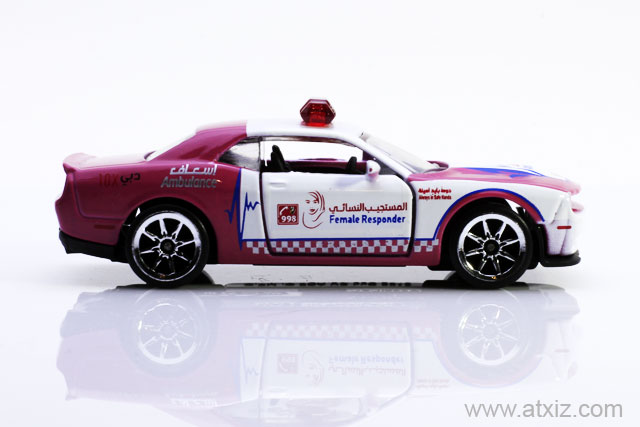 Believe that many people have seen images of this car and should definitely find and store it in their personal collection.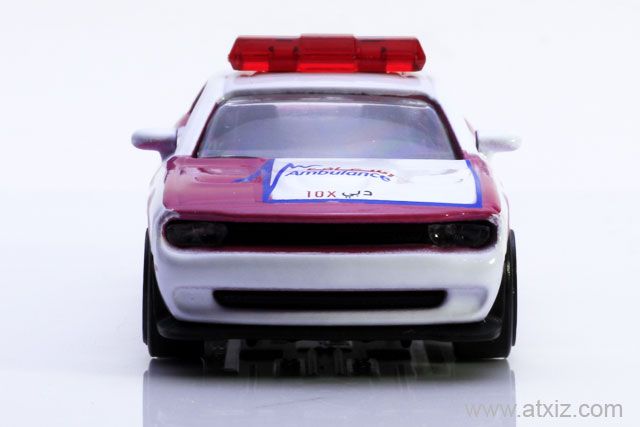 The front of the car lights are made of clear plastic, beautiful, feel like a real car.
The back of the car has the letter DODGE in white, black rear bumper. The lamp is in a red LED pattern.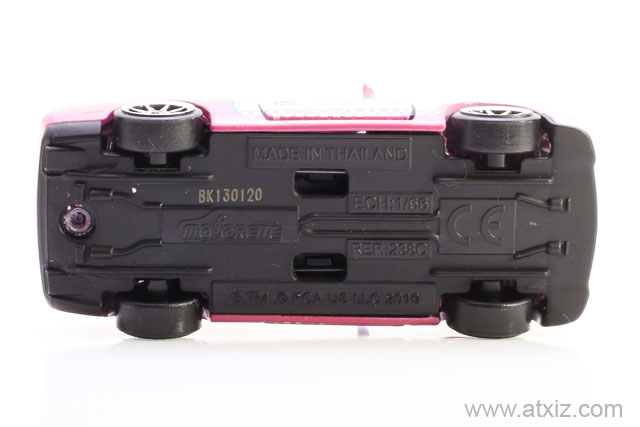 The car floor is made of black plastic with Mark Lot. BK130120 is manufactured in Thailand on January 13, 2020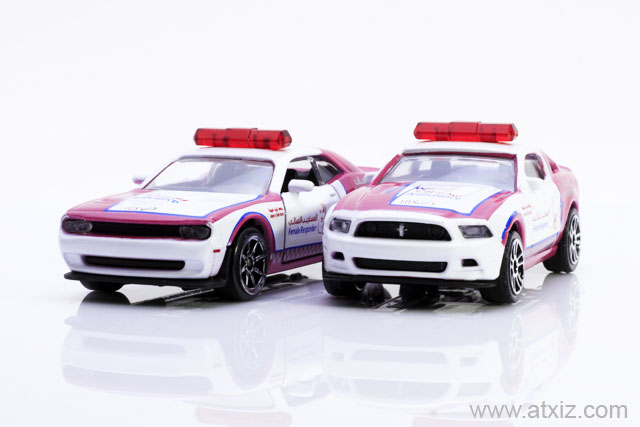 In addition to the Dodge Challenger SRT Hellcat Pink, in the Dubai Ambulance Super Cars "Female Responder" kit, there is also a "Ford Mustang Boss Female Responder" in this set as well.