Majorette Dodge Viper SRT-Glossy
If you are stepping into the full car diecast world of Majorette car collectors, then You mustn't miss out on this Dodge Viper SRT-Glossy, because it is the Limited Edition Series 3 - Glossy. "Purple Flame". Let's see the beauty together.
Dodge Viper STR - Glossy is a 2-door sports car with a supercar style. Although we can often find it, it has a degree in the Limited Edition car. Majorette has reduced the Dodge Viper to only 3 inches or 1/60 scale, allowing us to collect many cars. And does not waste space.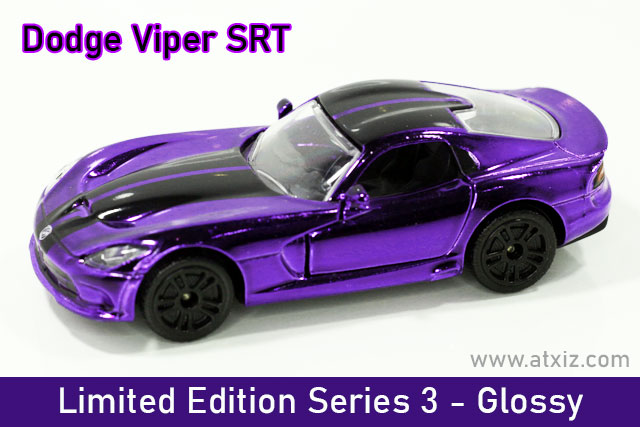 Do not need car insurance.
With a special Spectra flame Purple color, it makes the car look beautiful, high-class, not less. And it is very suitable for beginners to collect it in the showcase Or will be for children to play, it is not wrong in any way.
The Dodge purple flame adds a black pattern to the bonnet to the roof of the car. Typical of the Racing style, black alloy wheels Black rubber band from plastic The front light is a beautiful glass. The windshield and rear of the car are clear glass. To see inside.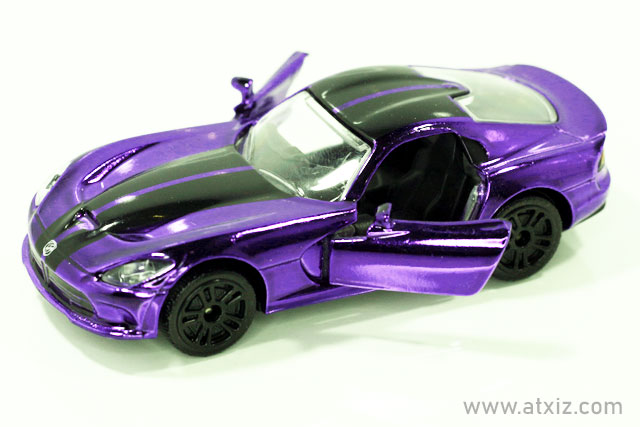 This Dodge Purple flame model can open both sides of the door. Makes us see the color inside the car black.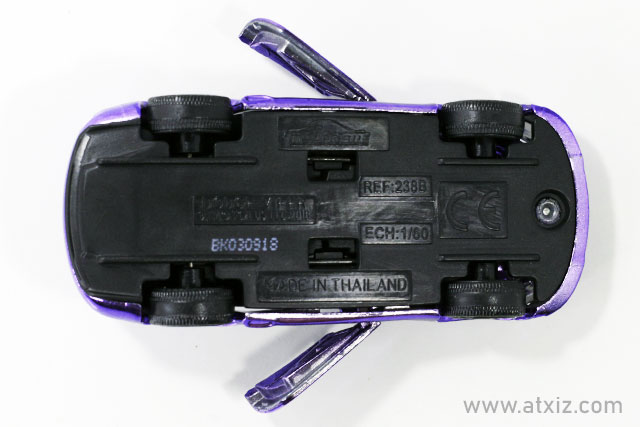 The car floor is made of black plastic with the Majorette logo and reference number REF: 238B. Size ECH: 1/60. Made in Thailand. Made in Thailad. Dodge Viper Mark Lot. BK030918 in white. 
But it has a beautiful collection in itself because it is a Limited Edition. If you are looking for another diecast car, think of you "Dodge the Purple Glossy" Dodge Viper STR - Glossy. Try to have fun and enjoy it.