Majorette car diecast Dodge Hellcat Green
Majorette released the green Dodge Challenger SRT Hellcat in 2018, which is considered a premium car model. In America, since the 700 horsepower engine Dodge Challenger SRT Hellcat and Dodge Charger SRT Hellcat launched in 2014, it has sold more than ten thousand vehicles.
In the end, the Hellcat became very popular with toys and collectible car models. Until causing production to be sold to many brands around the world For Hellcat models, the Hot Wheels Greenlight and Jada brands are considered rare, but Majorette has marketed with Hellcat that can be found in stores near you. Do not need car insurance.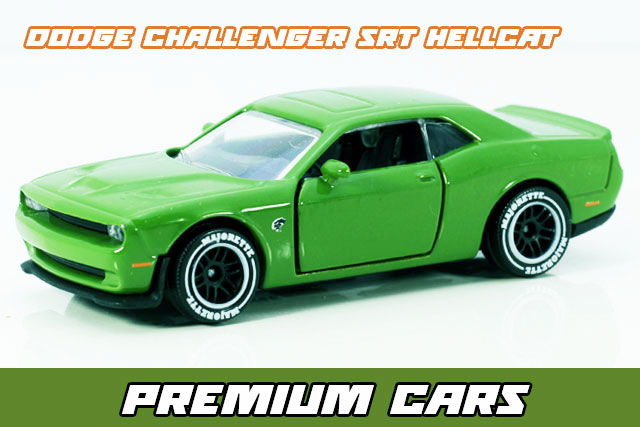 As I have photographed to see Majorette Dodge Challenger SRT Hellcat with green body, wheels, Type: D6CSM in black, white rim, the tires are plastic. And with a white sidewall with MAJORETTE letters.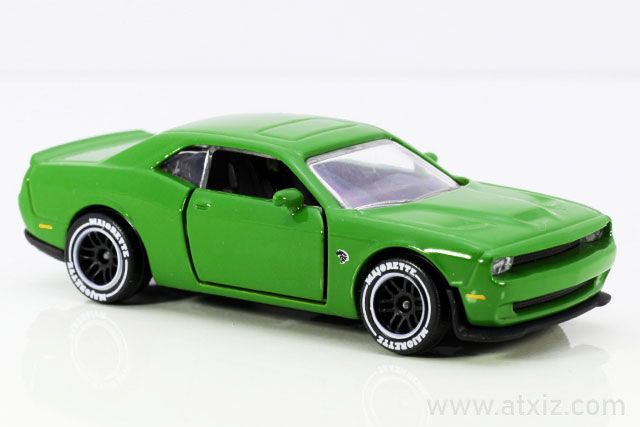 The five car lights are white clear glass. With lights, front, back, yellow, orange Black Front Skirt Black grille The hood cannot be opened. White clear glass.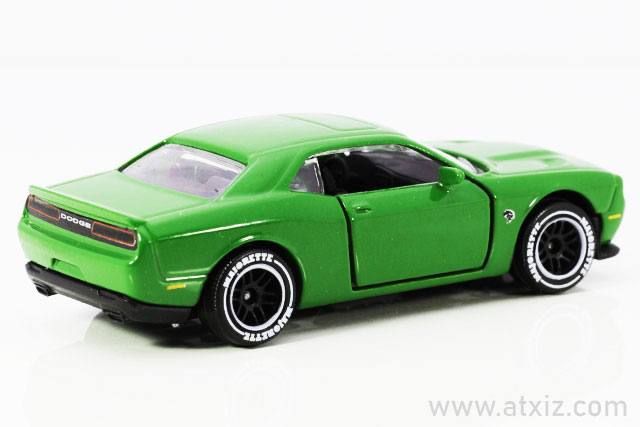 The back of the car has a red taillight with DODGE letters. The trunk lid cannot be opened either.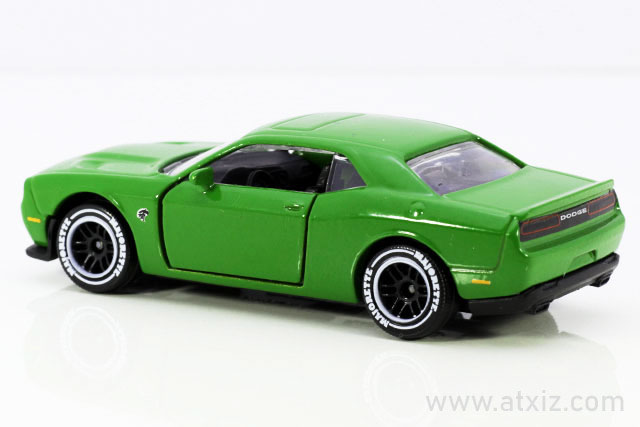 White clear back glass Black back skirt Above the roof is the SunRoof, a 2-door sports car.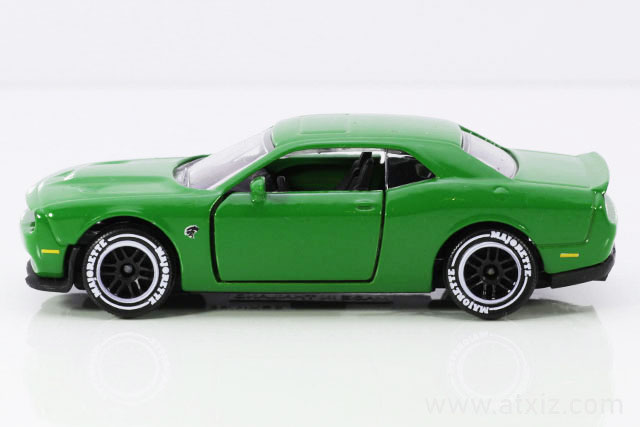 The car body is made of elegant green. No pattern, only the tiger or cat head. I'm not sure, stuck in the front wheel arch.
Although this car is not as beautiful as the racing car, it must have a sponsor logo. And racing stripes expected on the car, but this Hellcat is beautiful and suitable to be collected as well.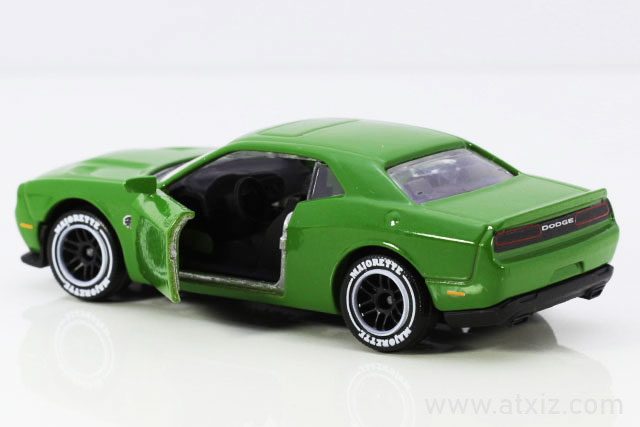 The parts that can be opened are Small door Allowing us to look inside the car to see Front console and left steering wheel And the black front seat All made out to be very detailed and exquisite.
For this Hellcat, it has been identified on the website of Majestic that it is not suitable for children under 3 years old to play because it has small parts. And can come off like a door It is unsafe if one piece falls into the mouth of a small child. But for collectors The money in your pocket is definitely not safe.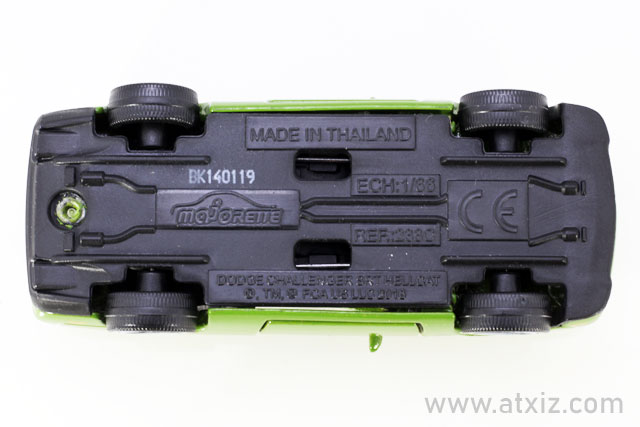 Hellcat's car floor is black with a plast on top, made in Thailand, followed by Lot. Production BK140119, produced on 14 months 9 years 2019.
The Majorette logo is affixed and the ECH scale is assigned. The 1/CH reference number is REF: 238C and the last letter is Dodge Challenger SRT Hellcat.
In Thailand, here is the Majorette production base where we can find many model cars Generation is not difficult But in Europe and America, the Majorette model car is harder to find than other brands.