Ford Fiesta WRC 2019 Red Bull
Let's get to know the Ford Fiesta WRC 2019 Red Bull model, a Word Rally Championship that collectors are interested in. And do not miss to have this car model in the collection Due to perfect beauty, especially the "Red Bull" logo, sponsor of the Ford Fiesta number 1 team.
This car model is manufactured by Majorette, the manufacturer of car models. Toys from france And there is a production base in Thailand for the 2019 Ford Fiesta WRC. This car is in the WRC Cars series, available in 3 types, which are.
1. Hyundai i20 Coupe WRC (Rubber Tires)
2. Volkswagen Polo R WRC (Rubber Tires) 
3.Ford Fiesta WRC 2019 (Rubber Tires)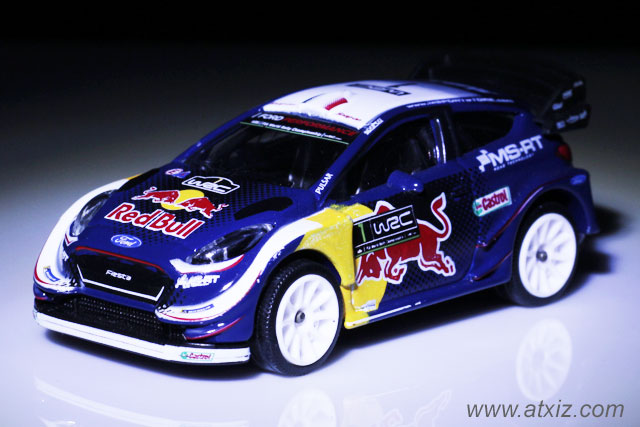 This Ford Fiesta WRC car model is available in dark blue in color. The car roof is made of white color. The car body is made of alloy material. Has a length of about 3 inches, being scaled down to 1/57 times.
Red Bull logo, sponsor of the Ford Fiesta No.1, placed on the bonnet And both side doors Black car headlight.
Dark blue rear The dark red taillight has the Red Bull logo on the rear bumper.
The whole car paint can be considered very beautiful and exquisite. Various details Regarded as doing quite well.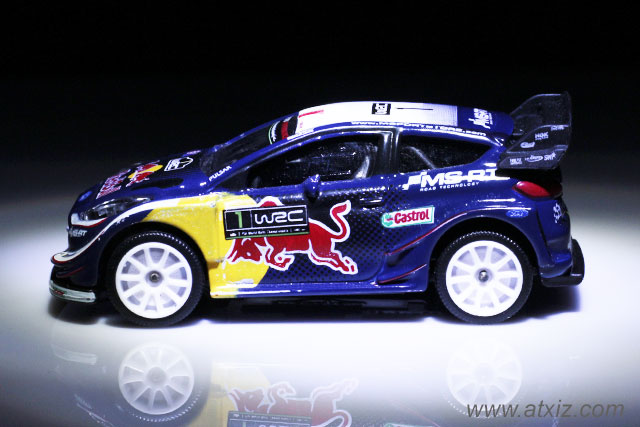 On the side, we can see the car glass all around, made of clear plastic. Can see inside which show the robar structure for the safety of the racers Very realistic.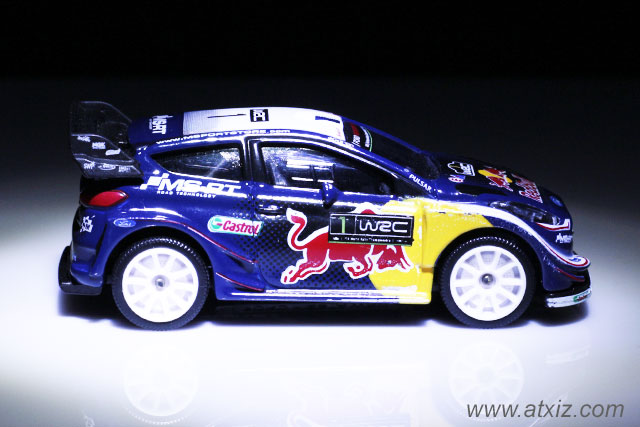 The wheels are white. Rubber rims are made from real rubber materials (Rubber Tires).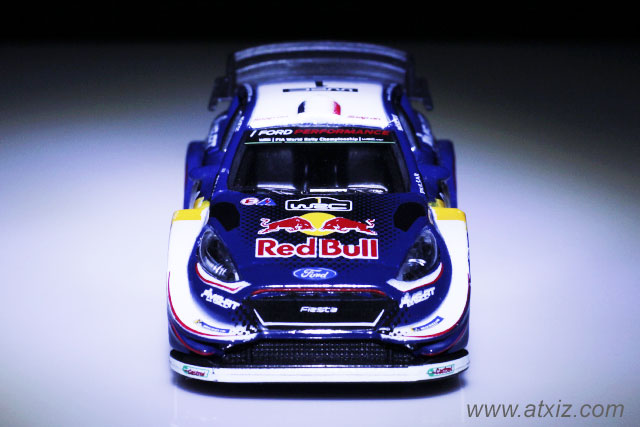 Beauty, we can feel from the front of the car in this WRC series, I consider it a very beautiful model.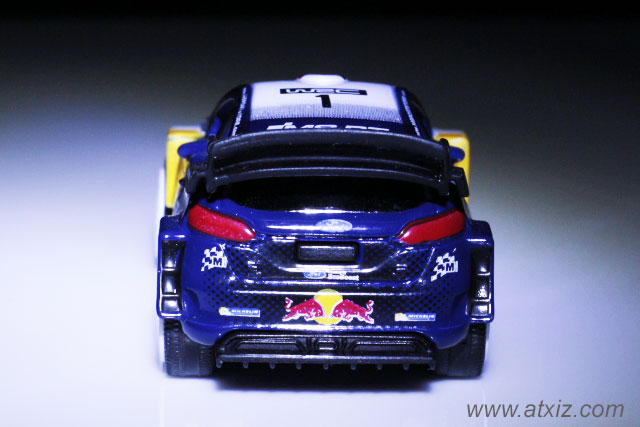 The details of the rear part of the car are beautiful and very realistic.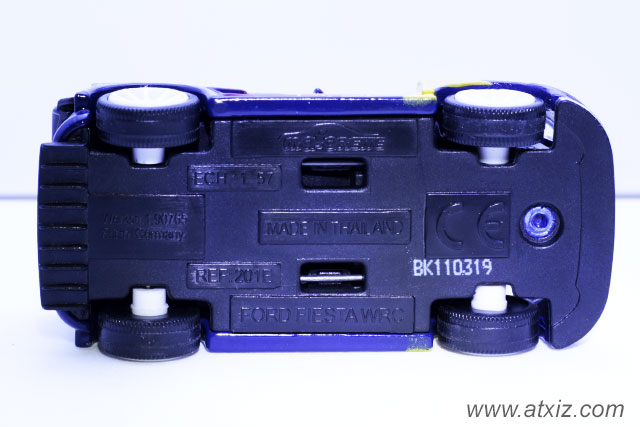 The floor of the car is made of black plastic material with the Lot number BK110319. White color means production on March 11, 2019.
With Majorette's logo and production in Thailand. Made in Thailand.
If the collector of this metal model doesn't have one yet Future if out of the market I think we have to find it at an unfriendly price. For now, we can find it at an affordable price. Anyone who finds a friendly price can quickly collect it.
We wish you all to play a fun and happy model car.