Majorette Ford F150 White
Arrive at the pickup truck model. I start with this white Ford F150 first. This pickup truck is generally used on the road, so it is Street Cars. In the past, there was a pickup truck model Toyota Vigo that has firmly occupied the hearts of model car collectors. Let's take a look at Ford. F150.
For this Ford F150 pickup truck, many of us may be familiar with a pickup truck called the Ford Raptor. It is similar, but the Ford Raptor has a large FORD font that grille the car. Is a new Ford pickup truck that comes with beauty and durability.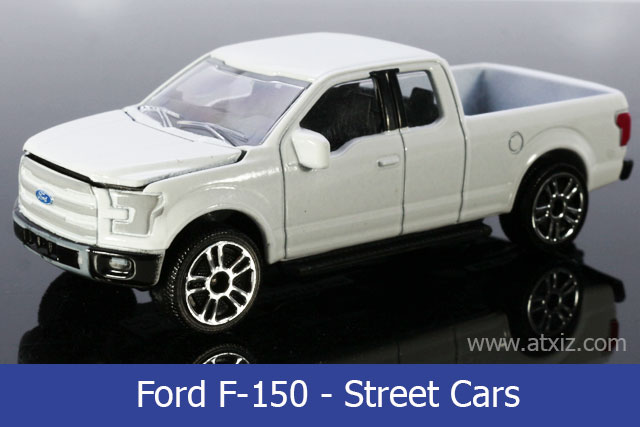 For this Ford F-150 model car is all white. So it doesn't look outstanding In the eyes of collectors and children But it is also one of the collections that should be collected as well.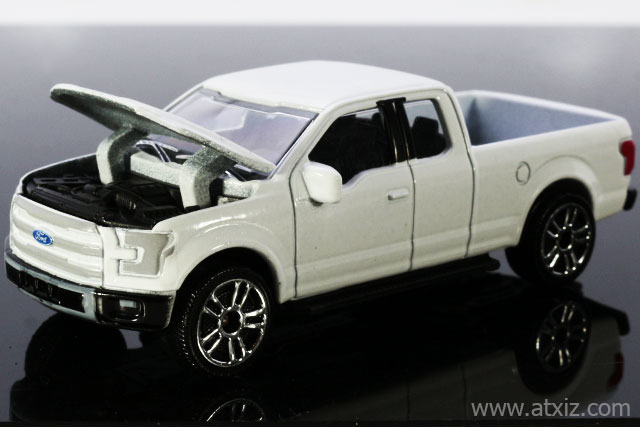 The Ford F150 model has been reduced to 1/72 times the size of the car, allowing the hood to reveal a realistic internal engine.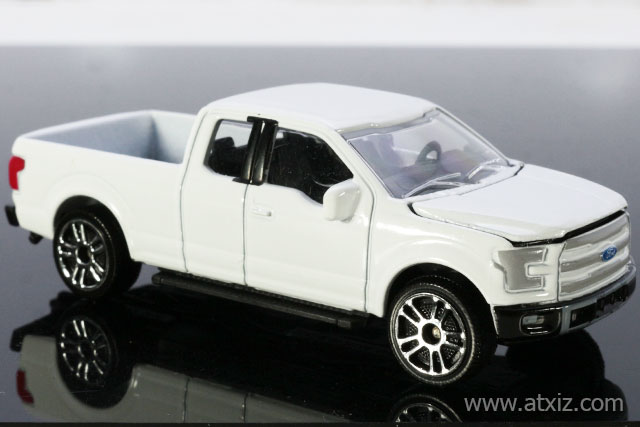 Do not need car insurance.
This car is guaranteed to be pretty, definitely beautiful. The front grille has a blue Ford logo attached. The black front bumper has fog lights and the front lights are silver bronze. The front mirror is made of clear plastic and can see the black interior clearly.
The back has a trailer attached in black. Tailgate lid with Ford logo, blue, red tail lights The rear glass cab is clear plastic and realistic.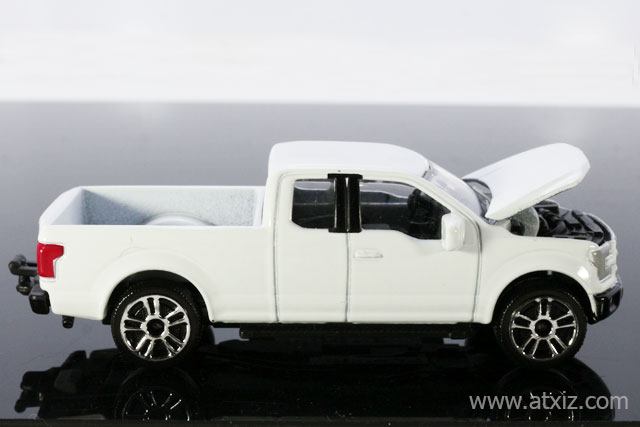 The wheel is in a shiny silver alloy. The rubber wheel is made of black plastic. For the rear bumper is black. The front bumper is also black. The black door posts.
The car floor is black plastic with the letters BK300516. White is Lot. Production on May 30, 1973.
Made in Thailand. Made in Thailand.
Tell scale ECH: 1/72
Car model name FORD F-150
We may not be able to see the beauty and stand out with this street truck. But the collector should have kept Because when Majorette stopped producing These unattractive cars will be more difficult to find immediately.