Diecast Car Ford Mustang Boss Dubai Super Cars
The Majorette car model, launched in February 2020, is in the "Dubai Ambulance Super Cars" (Dubai supercar ambulance) in a single package. Available in the market, there are 5 types of blue ambulances. White is the Ford Mustang Boos 302. Let's see this diecast car Ford Boss.
For this Majorette metal car model, I can buy it on 7-11 during the second week of February 2020, estimated at 159 baht, which is more expensive than other metal car models. From the preliminary data, it is learned that the royalties are higher than normal cars. Since this set will be produced and sold in Dubai.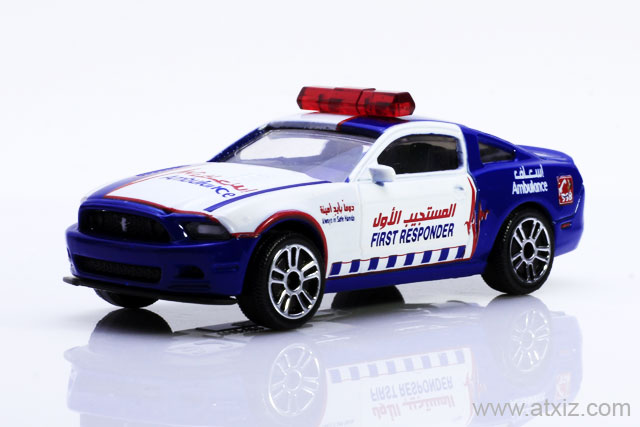 Ford 302 Mustang. This car comes in blue in color. And has a white stripe Is an ambulance providing emergency services "First Responder" in Dubai.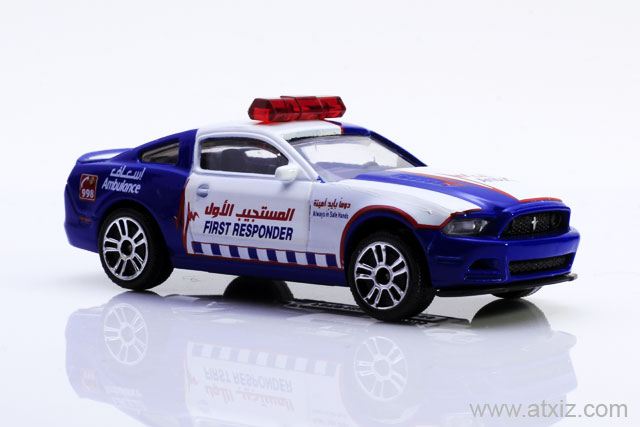 Blue front bumper Black front skirt The black car grille has a white Ford Mustang logo on the grille. The headlight is clear plastic. Blue bonnet, white stripe, windshield is clear Can see inside the black.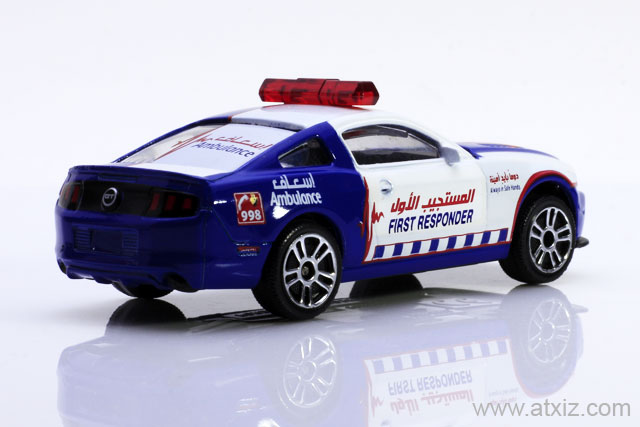 The rear of the car is blue, the red rear light has the letter GT in the middle of the white. The rear glass is made of clear plastic. There is a red emergency lens on the roof of the car.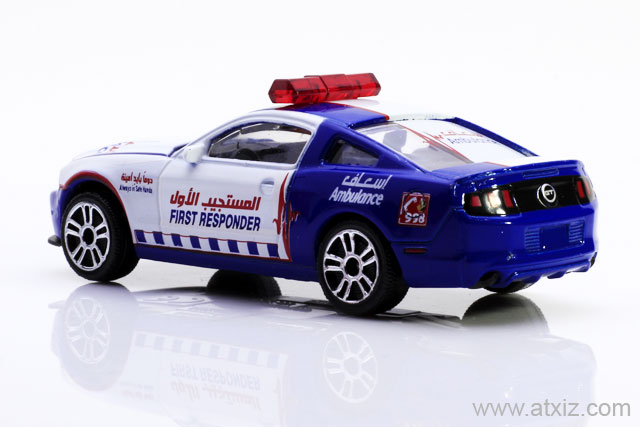 Metal model Ford Mustang Boss 302 will not have any parts that can open. The car door cannot be opened. Bonnet And the trunk lid cannot be opened as well.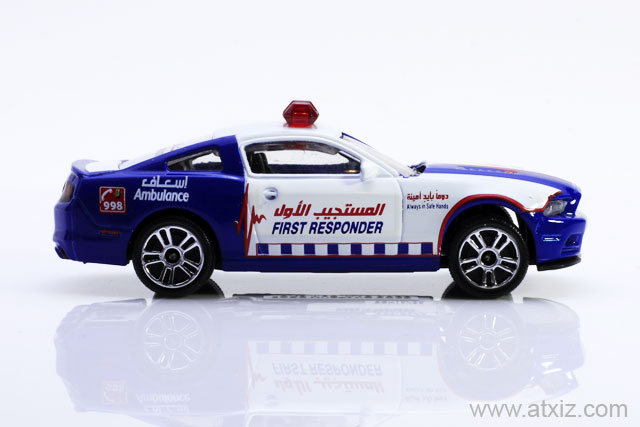 The side of the car will see colors that are designed beautifully with blue and white at the door. With Arabic alphabet And the English alphabet First Responder on the trunk of the car Above the rear wheel arch is Ambulance white letters and hotline number 998.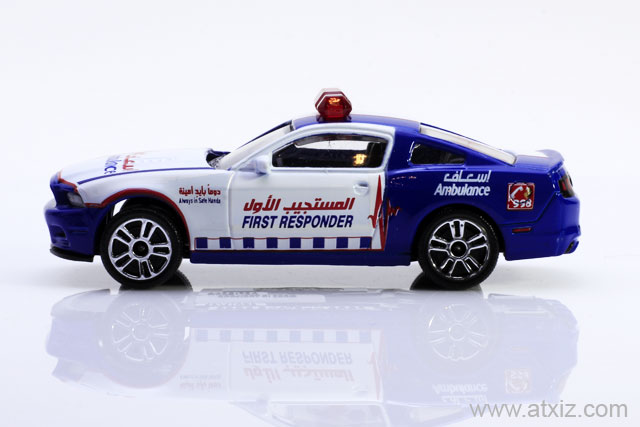 The wheel is shiny silver. The wheels are made of black plastic. Not made from real rubber materials.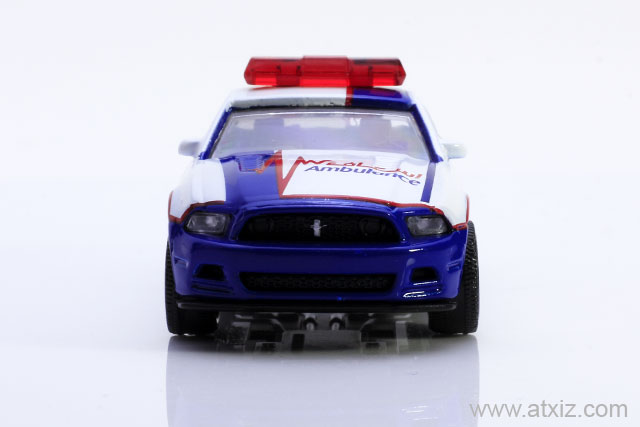 The headlight of the car is clear plastic. The windshield is made of clear plastic.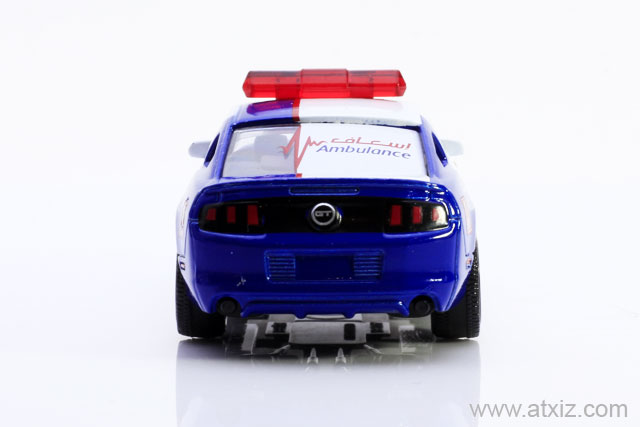 At the rear of the car, we can see black exhaust pipes on both sides, red tail lights. The back glass is made of clear plastic. There are Arabic and English letters that Ambulance.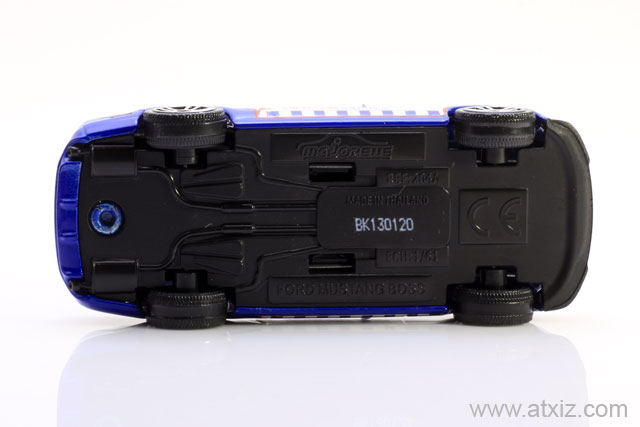 The car floor is made of black plastic with the number Lot. BK130120 means the production in Thailand on 13 January 2020. Metal car models in this series. There are only two Blue and White (First Responder) vehicles, the Ford Mustang Boss 302 and Dodge Challanger STR Hellcat.
For Majorette model steel cars in this set, the blue and white car designs are extremely beautiful. But the color of the car Many marks There are some stains Not a full color from the factory. Whoever is looking to buy, choose carefully. Will get a beautiful car to keep in your showcase.