Majorette Ford Mustang Vintage
Let's take a look at some vintage "vintage" model cars. For this one is the Ford Mustang, the "Tamil Mustang". With the shape, as you can see, how great it is classic Suitable for collectors who like vintage events. And this classic.
The actual Ford Mustang is based on a 320 horsepower V8 engine which provides powerful and aggressive sound. For the model steel car, Majorette has shortened the Ford Mustang to about 3 inches.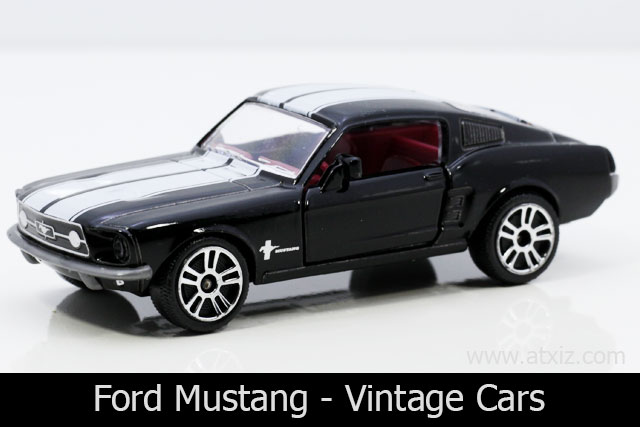 With a Muscle Car look Making it a very collectible car model There is beauty in art that looks classic. Giving a fierce temper with a whole black body Guaranteed that this car must be beautiful and pleasing to many people. 
Add a distinctive racing style with the silver stripe expected from the bonnet to the roof to the rear of the car.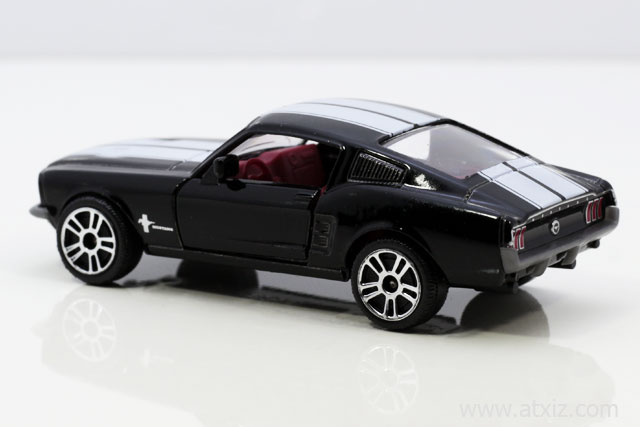 The rear of the car has the details of the Mustang letter and the Ford logo with red taillights. The rear window of the car is clear plastic that can be seen inside the car.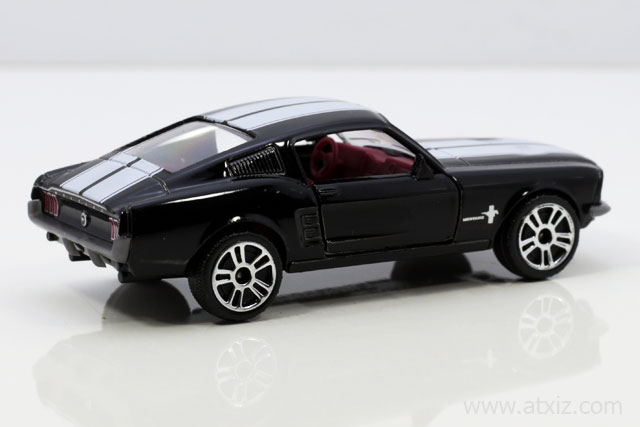 Side of the front cheek near the wheel arch There is a symbol of Mustang "Mustang" attached.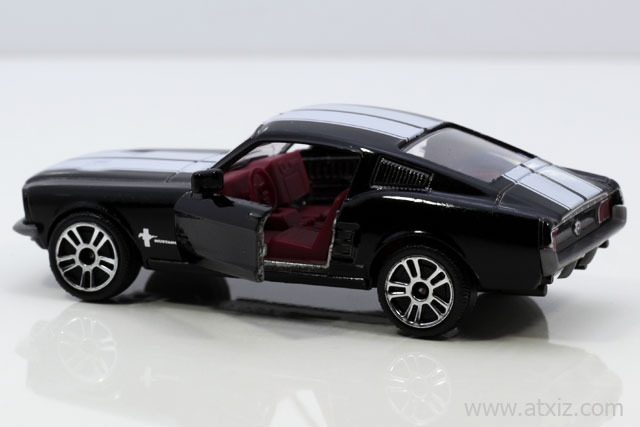 The car door can be opened. Revealing a bright red interior It is beautiful, suitable and the best.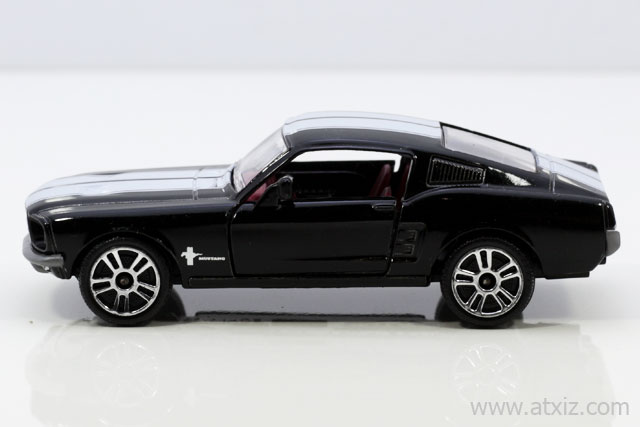 The wheels are glossy silver alloy. Type: D5S. The black rubber wheels are made of black plastic. Not made from real rubber.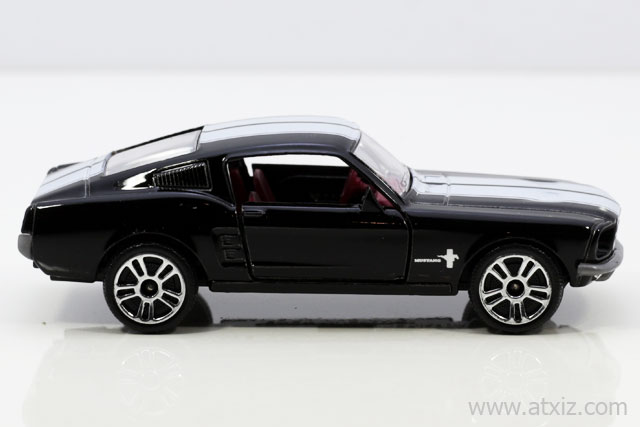 The overall shape of this Ford Mustang is stunningly realistic. Until it must be kept as another personal collection for sure.
The floor surface of the car is made of black plastic with the Majorette logo and the scale rating is ECH: 1/62, followed by Made in Thailand and the production reference number REF: 290A. The letter and number in the white group are Lot. Production BK250917 means Production on 29th September 2017
If anyone likes to collect model cars and don't know which line to play I think this vintage model of the Ford Mustang is a very interesting option. With an ancient shape and classic look Makes us not bored with it Because we really can't find cars to watch Can be on the general road for sure.