Majorette Dacia Duster
Dacia Duster is a Romanian car that is marketed at an unbeatable price. It's a multi-purpose SUV for the family. Sometimes Dacia cars are branded with Nissan and Renult for sale in certain areas. However, sales are still impressive.
Let's look at Majorette's Dacia Duster model, which is reduced to about 3 inches with 1/64 scale, a dark blue racing no. 2.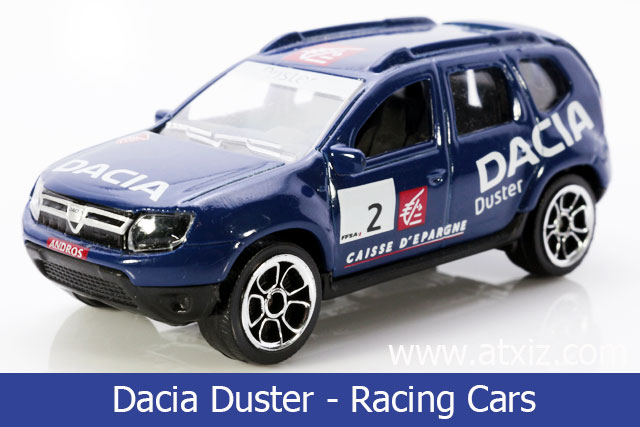 The condition of this model of Dacia Duster is beautiful and gives good details. Beautiful dark blue Characters and symbols That is stuck on the car is very beautiful, realistic This car is guaranteed to be pretty, definitely beautiful.Do not need car insurance.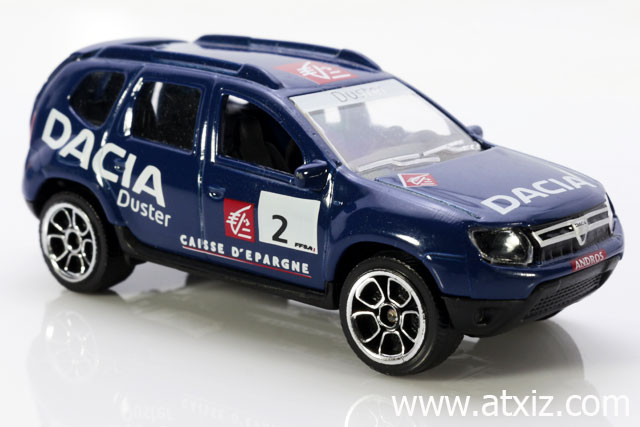 The front grille has the Dacia Duster logo. The front lights are clear plastic. The glass and windows are clear plastic.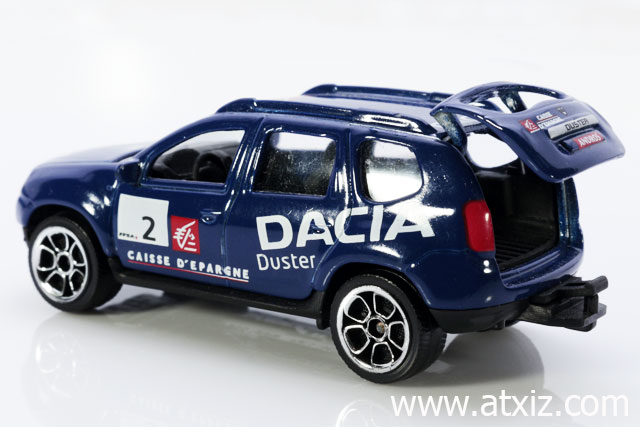 The back door can be opened. But I was wondering Why does the rear window have no glass door attached? It's an open space I bought this one again. At first I thought that the car glass had disappeared. But when looking at the package in the shop Found that there is no rear mirror as well For the rear of the car, there is a trailer attached.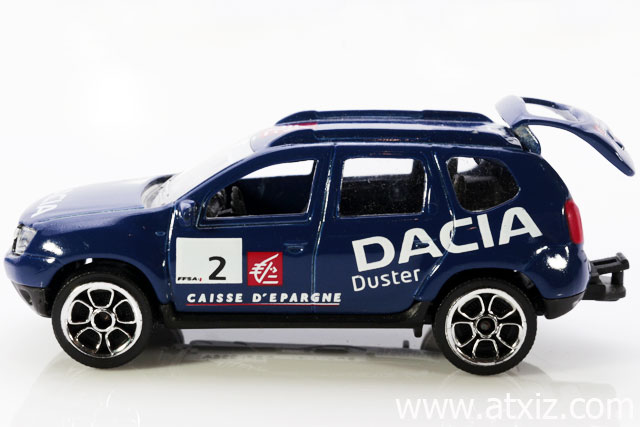 The wheels are of beautiful shiny silver-tone MAX. The rubber wheels are made of black plastic. Not real rubber wheels.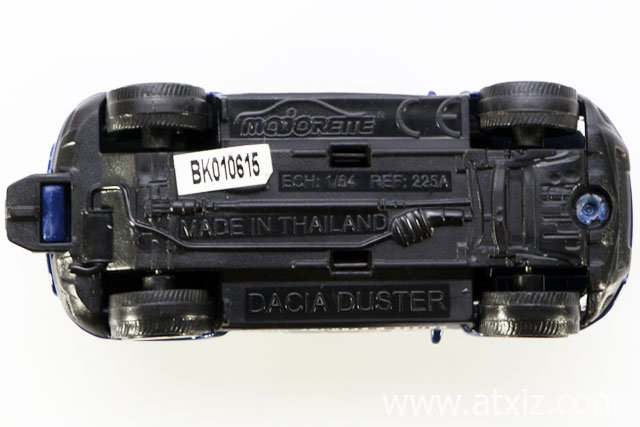 The car's floor is in black plastic with the Majorette logo with a white sticker on it. Lot. Production BK010615 Production of 1 June 2015.
ECH car scale: 1/64
Production reference number REF: 225A
Production base Made in Thailand.
DACIA DUSTER