5 Cars Majorette Dubai Ambulance
Diecast Cars Majorette Dubai Ambulance Super Cars Series. Is a toy car sold in Thailand in February 2020.There are 5 designs for sale in one package. And can be purchased at a convenience store for 159 baht per car.
In this set will be divided into 4 Super Cars and 1 Van.
All 5 cars have beautiful colors that are perfect. Especially the pink and white cars that are suitable for February. Like the month of love That this car has been marketed for sale in Thailand.
1. The first metal car model is a Super Cars, the Ford Boss 302. It comes in a pink and white body, as it is a car that serves women in Dubai. That the majority of the population is Islam. "Female Responder"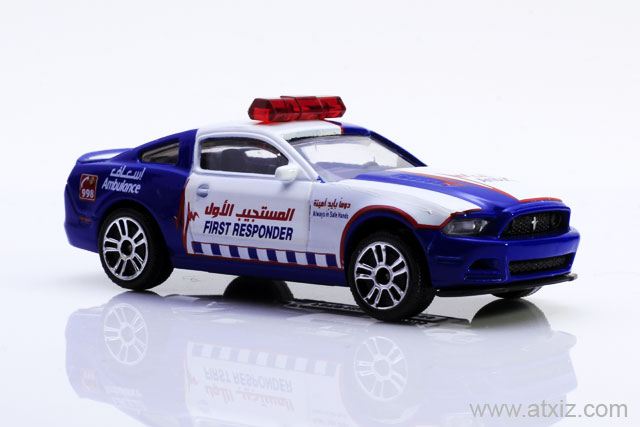 2. Ford Boss 302 model steel car, white, blue, Super Cars, "First Responder"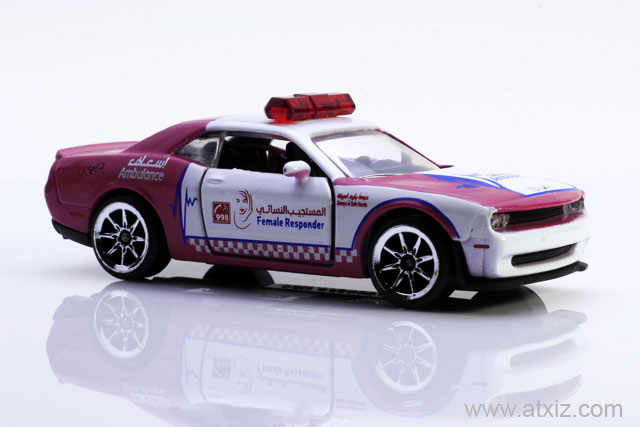 3. Metal model Dodge Challanger SRT Hellcat is another super cars that are very beautiful. Body color is pink and white. It is an emergency car for women "Female Responder".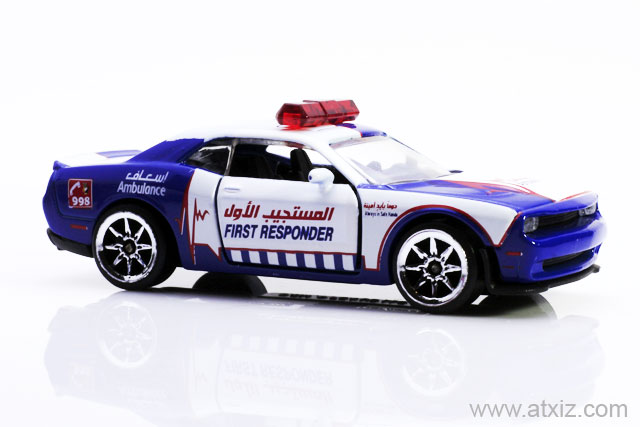 4. This Dubai Ambulance Super Cars metal model is the Dodge Challanger SRT Hellcat in blue and white. It is a "First Responder" emergency car.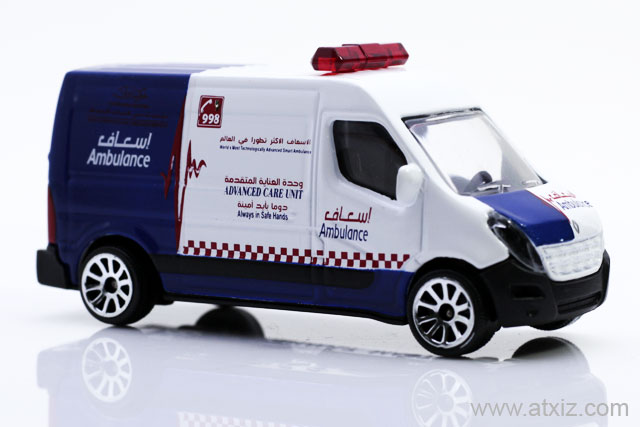 5. The last Dubai Ambulance Super Cars model is the blue and white Renault Master van. It is another beautiful emergency rescue van in this set.
For anyone who wants to collect all 5 sets of cars, they can be purchased at a price of 159 baht per car at the convenience stores in general on the toy shelf.