Majorette Ford Mustang Boss 302 Limited Edition-1
Today I would like to introduce the Majorette car model in the Limited Edition Series1 in the series Matt Cars. There are 9 types of cars in this series: "Majorette Ford Mustang Boss 302 Matt Dark Green". Let's see the details of this car.
The Majorette Ford Mustang Boss 302 model is considered a popular metal car that some collectors collect. Because there are many types Many shades to be collected and more importantly, it has rare cars Stay too.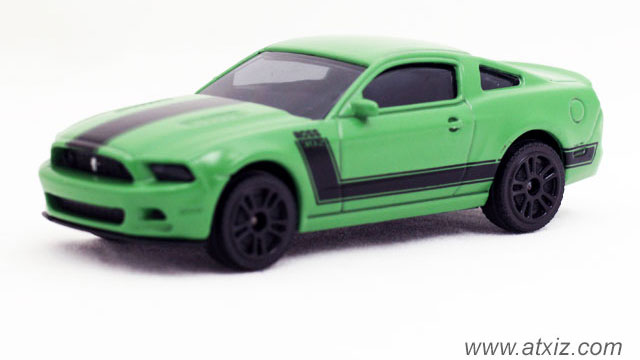 The Ford Mustang Boss 302 is an American car. The Mustang GT DOHC V8 32-valve 6-speed engine provides 444 horsepower at 7,500 rpm, 0-100 km / h in 4.3 seconds.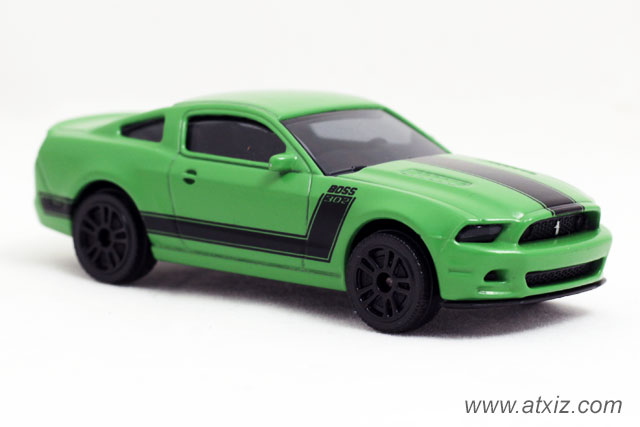 Let's see the Ford Mustang Boss 302 model, which Majorette has reduced to 3 inches in the 1/61 ratio.
This car model has a dark green body based on the "Matt Cars" concept and has black trim on the bonnet. With the side of the car To make the car look cruel According to the racing style The black grille has the Mustang logo in the middle of the silver color. Black car headlight.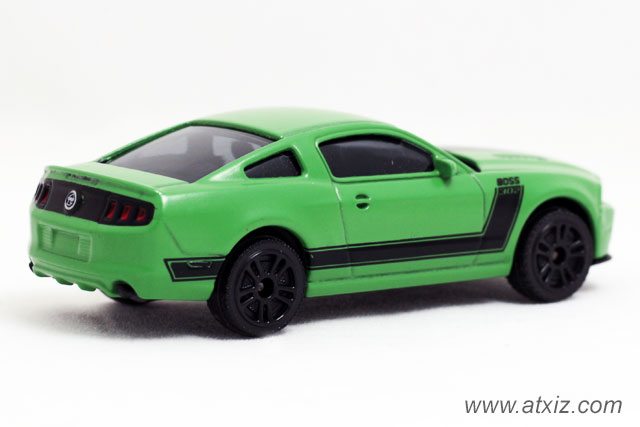 The end of the car reveals the exhaust end under the bumper on both sides. Dark red taillights in the black area with a silver Ford logo in the middle. The car's mirror is black. But not opaque, can see a little inside.
On the side of the car, we can see the lid to the oil on the rear cheeks, there are handles, open and close the car door, But this car can not open the door and bonnet.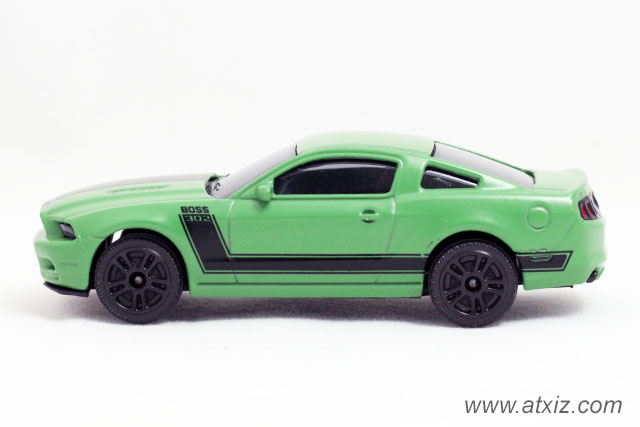 The wheels in the Matt Cars set are black. And the rubber wheel is made of black plastic Not made from real rubber materials.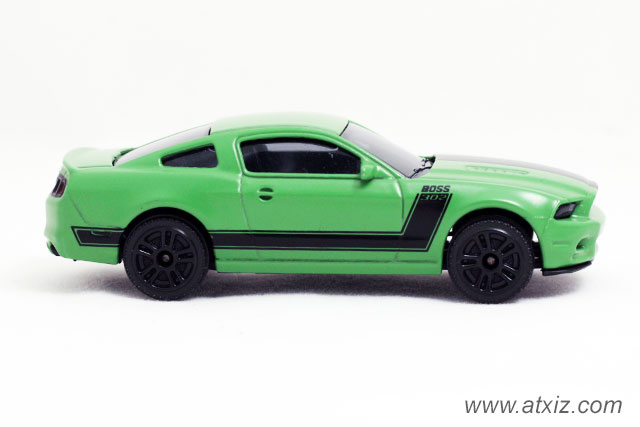 The shape of the car looks tough, according to the American car style. Big and powerful Anyone who likes to collect this style car should not miss this Ford Mustang Boss 302.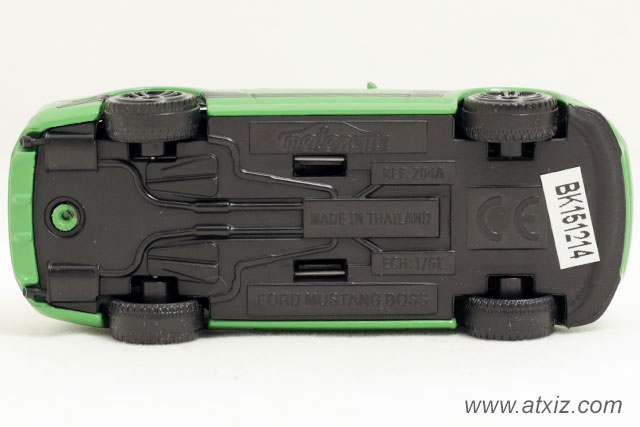 The floor of the car is made of black plastic. There is a position to hold the car to the ground on the back 1 position using metal crimping methods. Unused screws used with the Majorette logo and specify the country of manufacture. Made in Thailand and other important details. The white sticker that you see is the lot number. BK151214 means the production was on the 15th of December 2014.
For those who are collecting a Majorett Limited Edition Series 1 die cast car that has 9 cars, it will definitely be collected in this set as well. It is a car that is still not difficult to find, even if it is no longer sold in toy stores or department stores.
We wish you all the happiness and fun in collecting the Majorette steel cars.