Majorette Ford Mustang Boss 302
We come to see some models of police cars. This car is classified as an international police car. Not a Thai police car Which the Majorette Thai police car will be made to collect as well But let's take a look at the international police cars first. The Ford Mustang Boss 302 is definitely an American police car.
This police car, if really a car Will be a 5,000 cc V8 engine with 400hp of power. Is a police car that can be used for reconnaissance in the California State region with a long super highway. Can chase and catch the rear derailleur easily.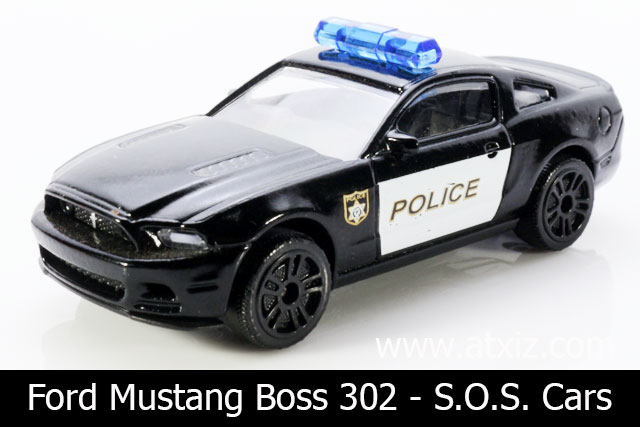 Do not need car insurance.
But this wild, dark horse Was not often responsible for scouting Because of its large size and powerful engine, which is a little bit unnecessary, the Ford Mustang Boss 302 Police often appears in front of the public as a lead vehicle. This car is guaranteed to be pretty, definitely beautiful.
We come to see many models of this police car. Better corner The whole car is black in color, giving it fiercely aggressive. On the roof of the car is lit blue color lens. The windshield is clear plastic. The window glass of the car is the same.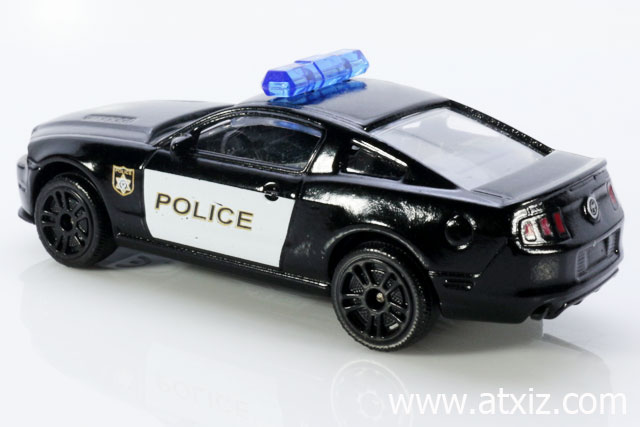 The front wheel arch has the symbol of the police. The car door is made into a white stripe in order to contrast with the black color of the car. There is the letter POLICE specified with the glass behind the car is clear plastic, visible inside the black car.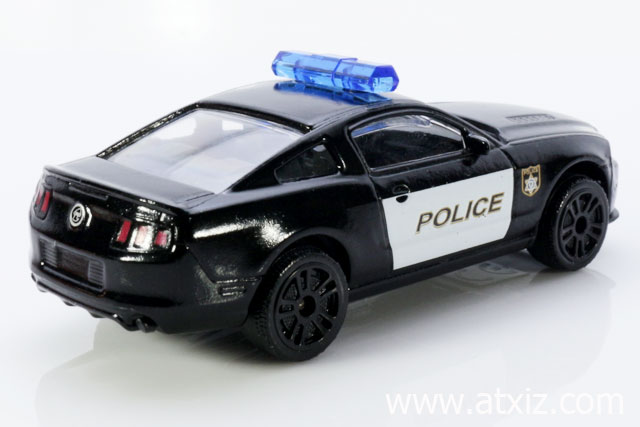 The car wheels are also black. The rubber wheels are made of black plastic. Not real rubber wheels For this steel model car, no parts can open.
The car floor is made of black plastic. No. BK240918 is Lot., Produced on 24 September 2018.
For those who like a police model car, then you shouldn't ignore the black stallion.
Ford Mustang Boss 302 S.O.S. Police