Majorette Lamborghini Gallardo Limited Edition Series1
Today, I would like to introduce you to the Majorette model car in the "Limited Edition" Series 1 (Matt Cars) model. The metal model in this set will consist of 9 models for the car model that I brought. Today, the Majorette Lamborghini Gallardo is a crimson red. It is 1 of the 9 models of the Matt Cars set.
Information for the Lamborghini Gallardo is determined by the use of classic sports car technology, which is a very powerful engine combined with rear wheel drive using the ESP 2WD system that is continuously developed. By using a powerful 5.0-liter engine, 10 valves, 500 horsepower, 4-wheel drive, top speed 309 km / h, acceleration 0-100 km / h in 4.2 seconds only.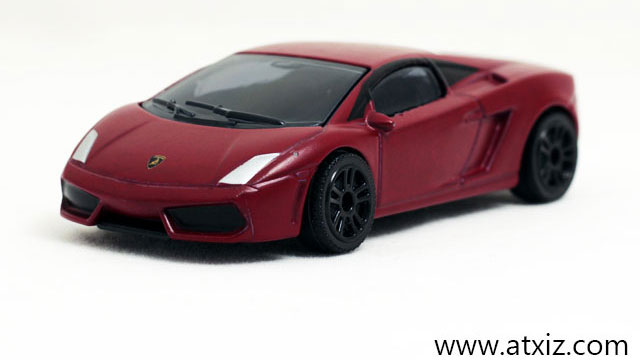 After we really know the car information Together, we come to see the die cast metal car models from the brand manufacturer Majorette, France. Which has produced a Lamborghini Gallardo steel model in a length of about 3 inches, scale 1/64 times the scale.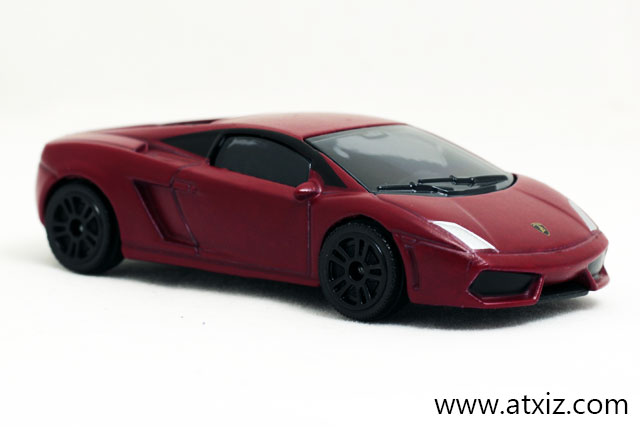 The car has a dark red color, the whole car is matte in color according to the "Matt Cars" concept. The front of the car has white headlights. The front bumper has a vent which is made in black. The windscreen is made of clear black plastic. The details are clearly wiped in the front of the car. The bonnet has a Lamborghini logo in the middle.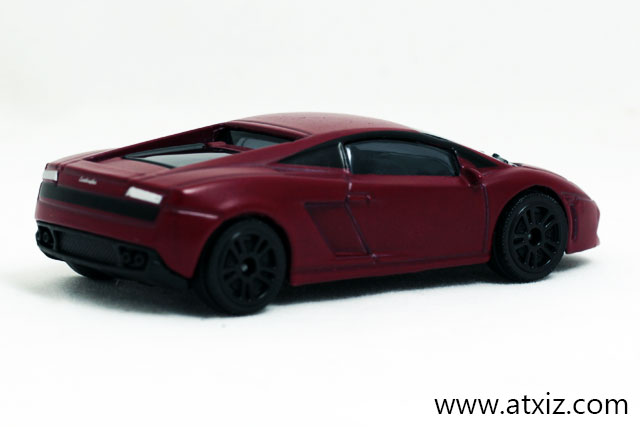 The rear of the car has a black bumper. Both white rear lights The back glass is made of clear plastic.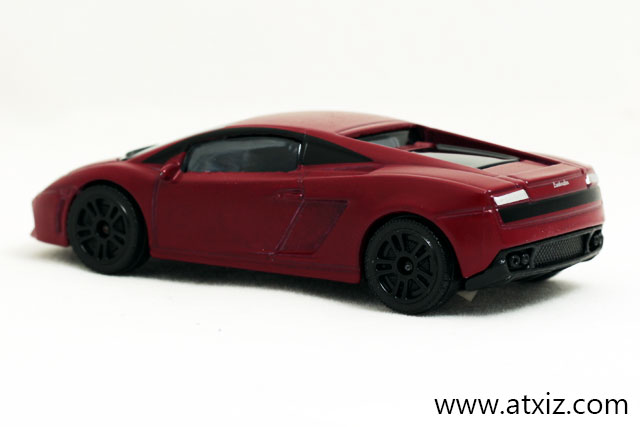 The black rear bumper can see the end of the exhaust pipe, amount 4. The window glass is clear black plastic.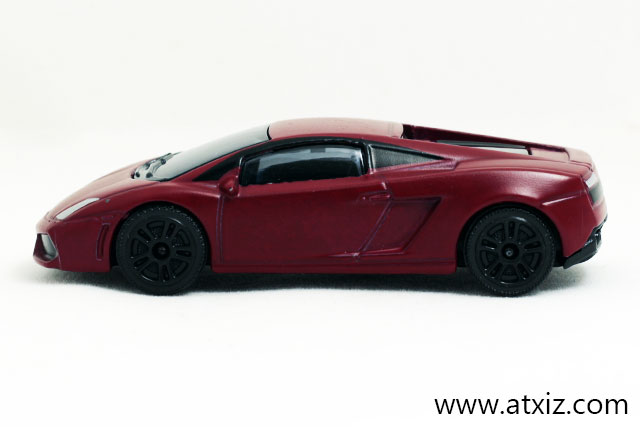 The car details are beautiful, close to the true details.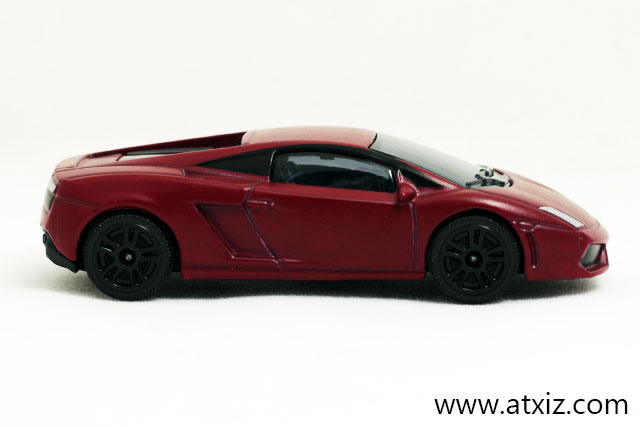 The wheels are matte black. The rubber wheel is made of black plastic, not made from real rubber materials.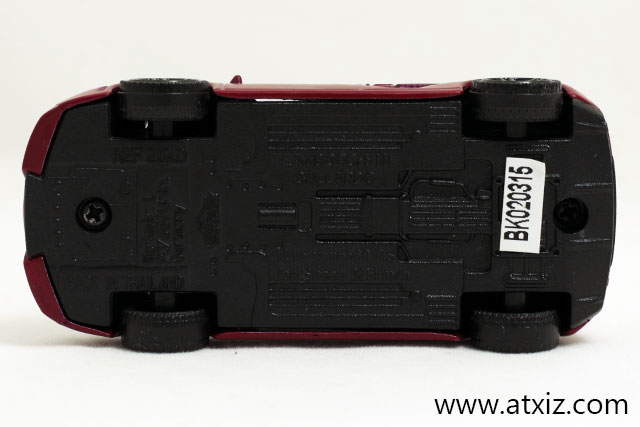 The floor of the car is made of black plastic. The car is fixed to the ground with 2 screws, the front and the back. The advantages of fastening with screws are Can be used to customize the color and wheels by yourself.
The white sticker is Lot.BK020315, produced on the 2nd of March 2015.
For the red Majorette Lamborghini Gallardo model, this red car we might find hard to find in a toy store in a general mall. Since it was produced in the year 2015.
We wish you all fun and happiness with the collection of metal model cars.