Majorette Orange Thai Taxi Toyota Corolla Altis
This time, let's take a look at the model Taxi. This car is the legendary orange taxi that many people search for because it's not in a single package. Like other taxis But will be put in a package of 5 cars and 1 in 4 cars will have 1 orange taxi, therefore making it harder to buy than Majorette but still making fun by putting this orange Taxi in Easter Egg to surprise us.
Many people are lucky to be able to open the Majorette eggs in the orange taxi. Resulting in the price of the orange taxi, when resold, is now higher than the price on the front. Of course, this was the Surprise from the Easter Egg Majorette.
For this orange taxi is a car that is in the set of Thai Taxi, Thailand Taxi, it is the car of Toyota Altis that we are very familiar with. This car is guaranteed to be pretty, definitely beautiful.Do not need car insurance.
The car body is bright orange in color. On the roof there are white lamps, red TAXI-METER letters. The front of the car has the Toyota logo on the front grille. The bumper has fog lights as well. The front light is clear plastic glass.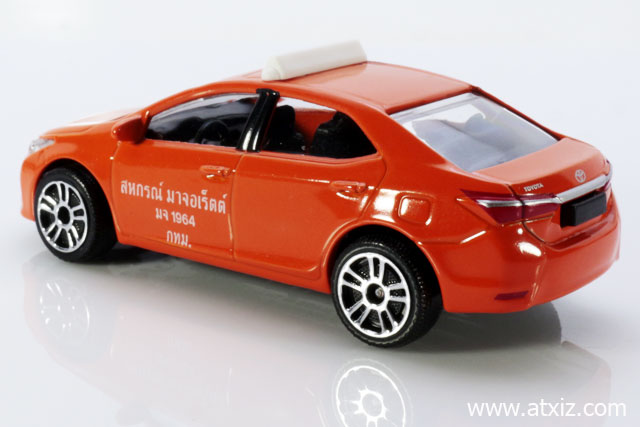 The back has a Toyota logo on the rear bonnet like the real thing. The rear glass is made of clear plastic, visible inside. But the steering wheel of the driver is the right steering wheel Which is not realistic with reality in Thailand Because our house is really a taxi Will be the left hand steering wheel.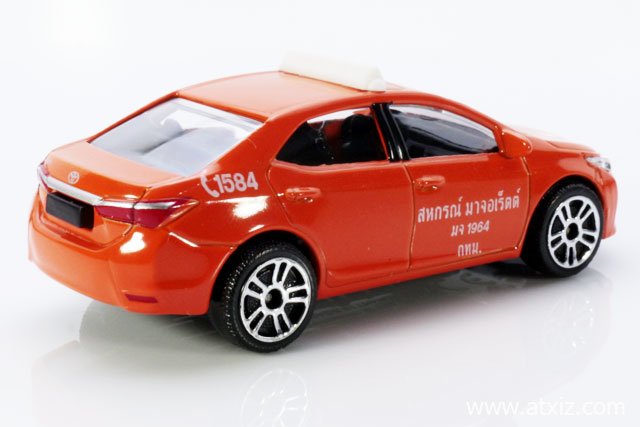 There is a hotline number 1584 attached at the back of the car. Red tail light Clear car window glass.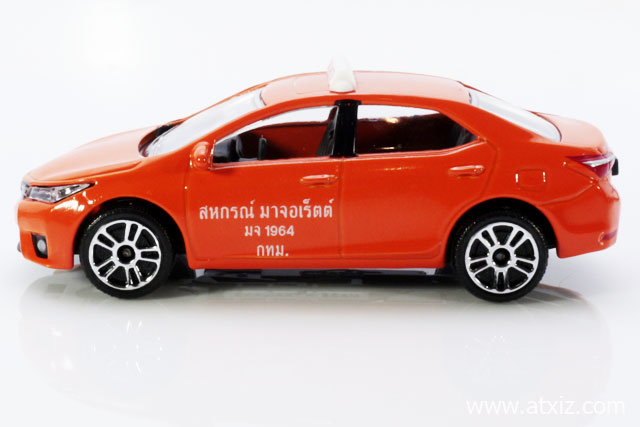 The front door of the car is affixed to the Thai alphabet, "สหกรณ์ มาจอเร็ตต์ มจ 1964 กทม."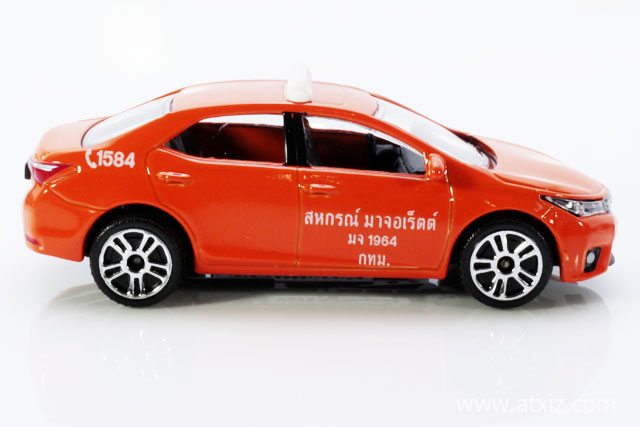 This side also has a hotline number 1584. For the wheel, it's a sleek silver-tone MAX. The rubber wheel is made of black plastic, not real rubber.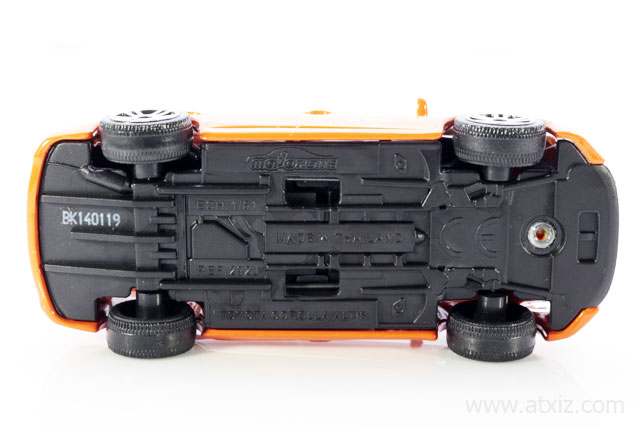 The car's floor is black plastic, with the Majorette Bonbon logo, scale 1/61, and Lot number. Production in white BK140119, produced on January 14, 2019.
For collectors looking for an orange taxi like this Then try to look in the eggs to find Marguerite straight away, in case the fluke can be obtained without having to buy at an expensive price But if you really want and can't find it This one has to pay from the money that is slightly more expensive than usual.