Majorette Porsche 934 Complete Set!
Believe that collectors of all model cars are trying hard to find their favorite cars to keep in the personal collection of each model in each model, for some model cars It is difficult to find all of them. Especially the older model And new production methods have been continuously released. Although we have the money to buy, but some vehicles are almost impossible to find.
But for the Porsche 934 model that Majorette produced in the first year, 2017, we still can't find it, and Majorette still produces other models. Released for us to collect until the year 2019, only 3 years ago. Porsche 934 has 6 types, which in 2020 is not certain. There may be beautiful designs coming out for us to keep again.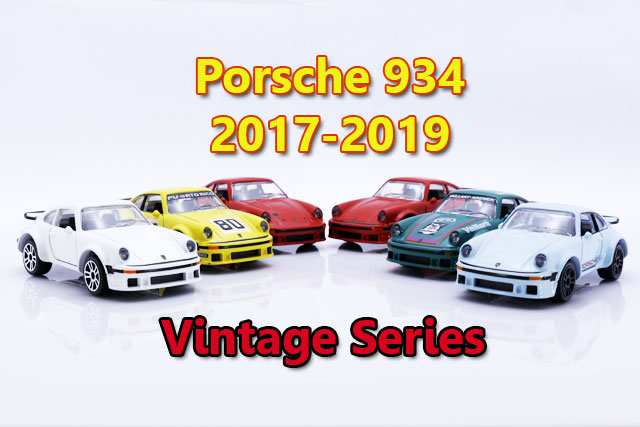 Porsche 934 car models, first produced in 2017, are all red cars. There are important details. At the bonnet area there are 3 black spots. It is a replica of the Porsche 934 racing car with holes in the front bonnet that we see as round black spots and 2 small black dots. than The position is between the Porsche logo. It is the position of the bonnet holder. Do not need car insurance.
After 2017, Majorette produced another Porsche 934 Vintage, which is different from the red car in 2017. The main change is that there are no three black spots on the bonnet. And color bars have been added for various positions Add a little more, such as the black stripe at the edge of the rear spoiler And the black stripe on the front bumper.
In the year 2019 a red Porsche 934 came out.Even though the color is the same as the car produced in 2017, there are different details. Therefore, these 2 red cars have different styles.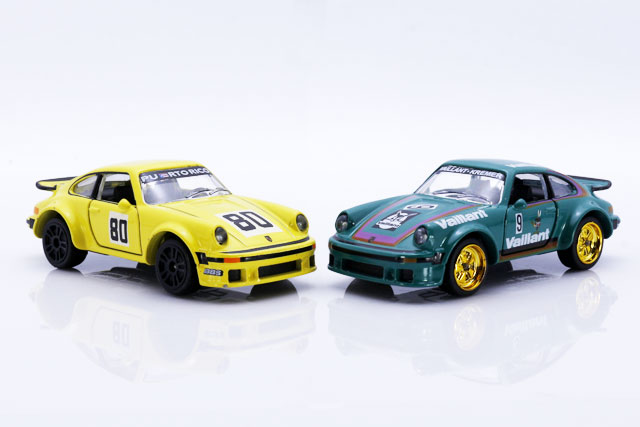 After 2017, Majorette produced a yellow Porsche 934. But put it in a big gift box set that has 5 cars in total. If anyone wants a yellow car, then have to buy this big box Majorette in order to possess the beautiful Porsche 934, number 80 in yellow. And of course, it is becoming increasingly rare now
Later, the Vintage Deluxe kit was produced, with a total of 6 cars in this set. It is a beautiful set and provides a level of detail that is worthy of collection, and in this Vintage Deluxe set there will be a Porsche. 934 in green. The Vaillant 9 is on the green as a teal. With beautiful patterns And has a golden alloy wheel The wheel is also a genuine tire, which today Green is also starting to be rare as well.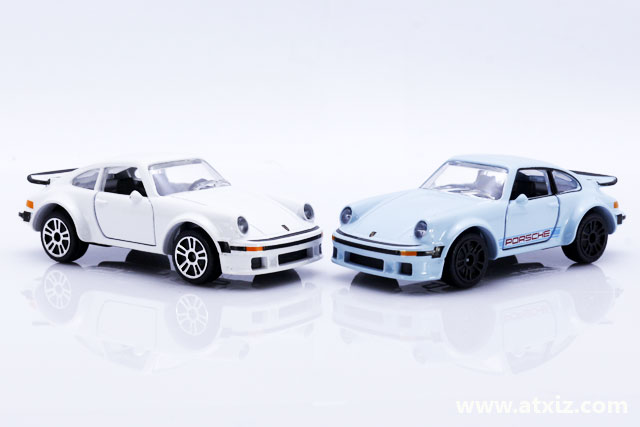 For Majorette, not just producing a beautiful Porsche 934 to collect, But in a single package There are still Porsche 934 Vintage cars to collect or be used as a toy for children, so there are Porsche 934 white and Porsche 934 blue coming out in 2019, although we may find it. Easier than in the gift box set and in the Vintage Deluxe set. But nowadays it is easy to find Anymore.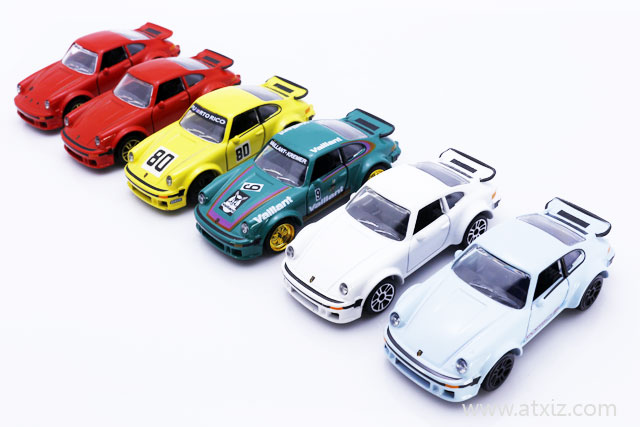 Therefore, for those who started collecting Majorette model steel cars, if wanting to collect them all quickly, I think the Porsche 934 is probably the answer for collectors so we can collect the complete set as quickly as there are only 6 vehicles. 2020 page, a new model has been produced. It is not difficult for us to buy more storage.
We hope you all enjoy playing this model car with fun and happiness.