Majorette Renault DeZir Limited Edition Series1
Majorette is a die cast small model car manufacturer. Or children's toys from France With production bases in Thailand Currently, car models are manufactured in which the body is made of die cast alloys. There are many many versions. And most importantly, produced in the Limited Edition Series1 in the "Matt Cars" concept, which has 9 cars for collectors to collect. Let's see one of Majorette Renault DeZir (Matt Cars). Of the nine cars mentioned above
The real Renault DeZir is a 110 kW electric motor with 150 horsepower and 226 Nm of maximum power. The electric motor is powered by a 24 kW lithium-ion battery pack. And has a driving range of 160 kilometers and then recharges Here is information on the Renault DeZir, which we wouldn't call a cheap car. From the information, it's "EV cars"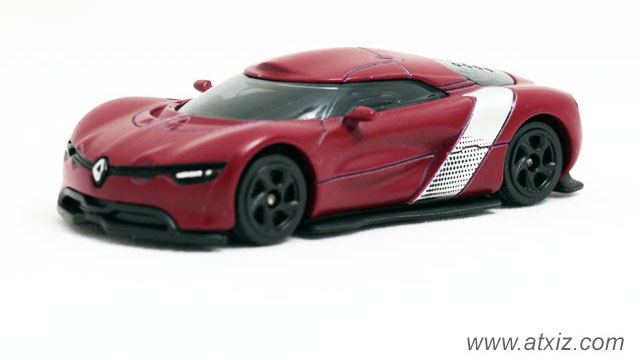 Check out the Majorette Renault DeZir die cast car information. Are there any beautiful details and valuable collections?
This car, the body is made of die cast alloy. And matte red as per the concept (Matt Cars). The red color does not have varnish Is a matt dark red. In front of the car, we see a black bumper that is the same part as the floor of the car. Made of black plastic The front grille has a white Renault logo and has white tinted headlights.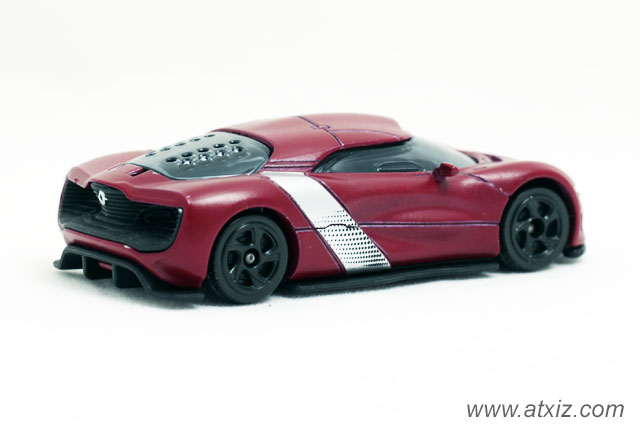 The rear of the car will see a black rear bumper, which is the same part with the floor of the car made of plastic. The back has a white Renualt logo.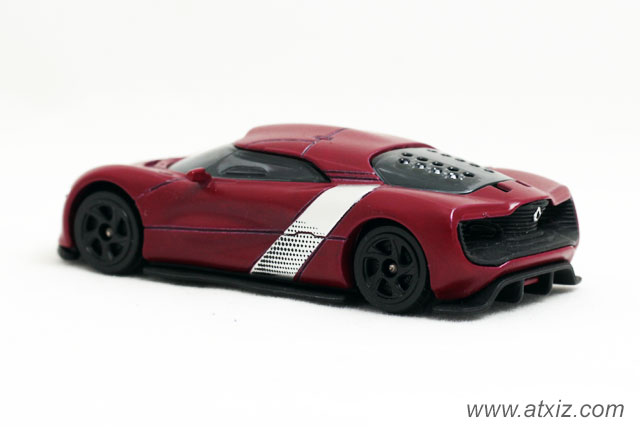 The car glass around is made of clear black plastic, but the interior details can be seen if it hits the light.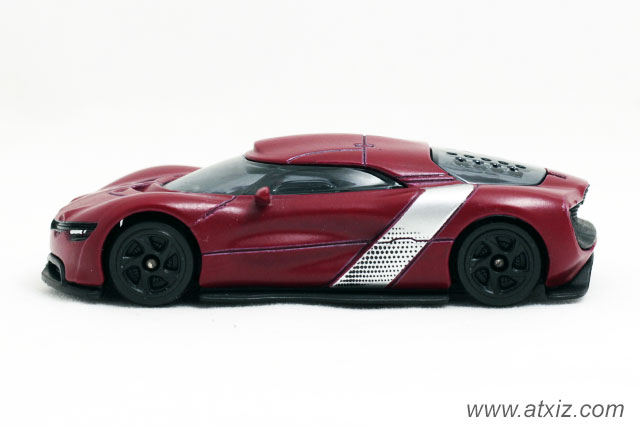 The side of the car has a simple silver stripes.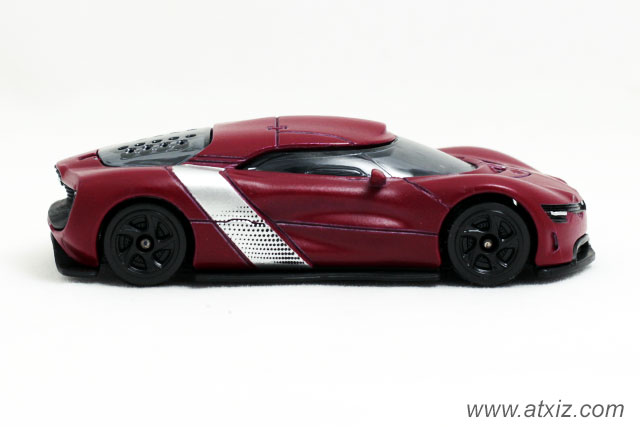 The wheels are dark black. The rubber wheel is made of black plastic, not made from real rubber materials.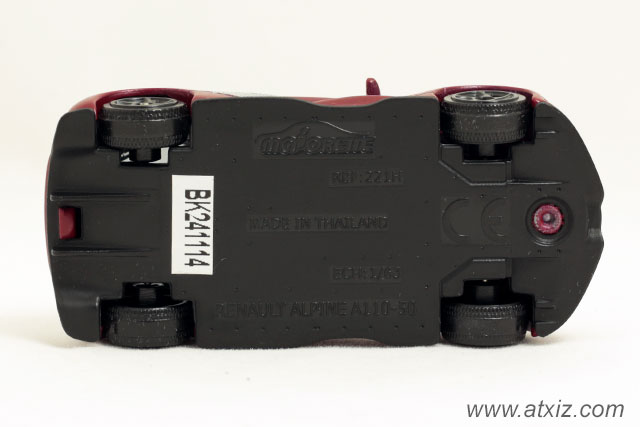 The car floor is made of black plastic, with anchor points for reinforcing metal ends. It does not use screw fixing in any way. There is a Majorette logo clearly. Including various details.
There is a white sticker with the number Lot.BK241114, meaning the production date is 24th November 2014.