Majorette Dubai Ambulance Renault Master.
Diecast model car, small toy car Offered today is a car in the Dubai Ambulance set. In this set there will be a total of 5 cars available for purchase at convenience stores. Since February 2020 in Thailand, let's see the details of this Renault Master Dubai Ambulance Super Cars.
Toy car model Or this steel car is a Renault Master van, a van that has been scaled up in the 1/66 scale until it is only 3 inches. It is so small that it can be comfortably laid on everyone's palm. With a small size Therefore is something that many people have accumulated a lot As it does not waste storage space.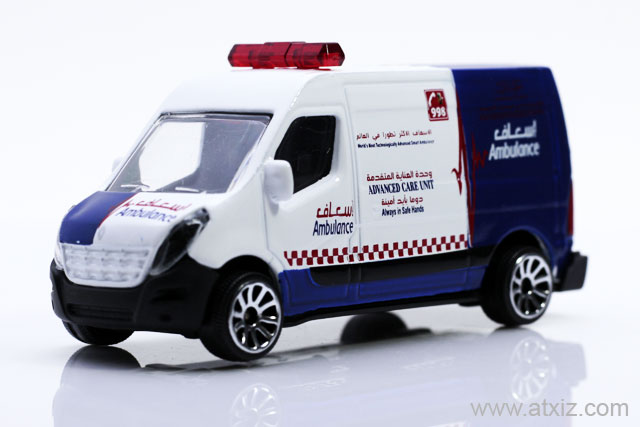 The front of the car has a front bumper made of black plastic. White car grille The bonnet is half and half blue and has the Renualt logo in the middle and on the white background there are Arabic letters in red and English in blue Ambulance.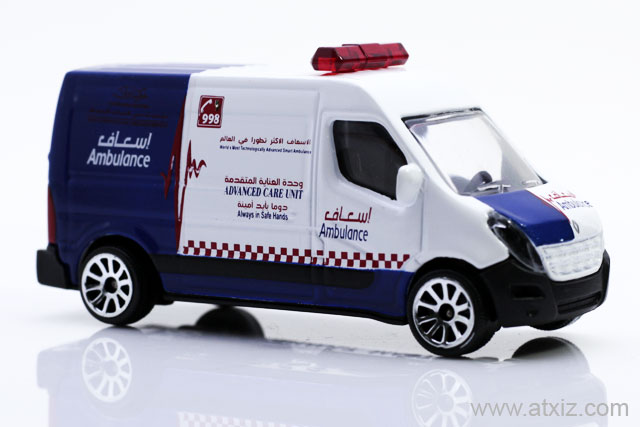 The windshield is made of clear plastic, visible in black. For both the headlights of the car is made of clear plastic. On the roof is a red siren lamp.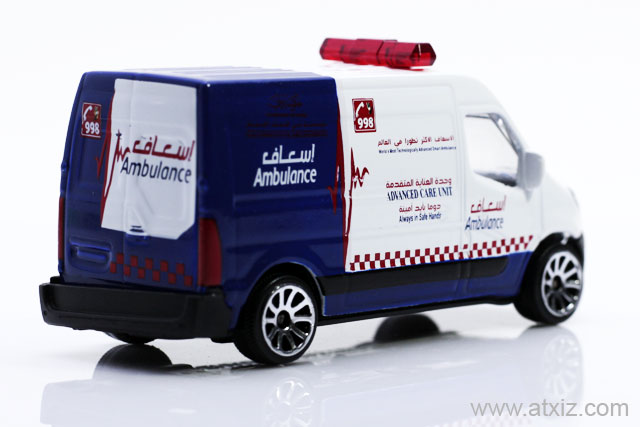 The rear of the car has a black plastic bumper, the rear door can not be opened, there is a blue Ambulance letter on a white background, the hotline number 998, the red car rear light.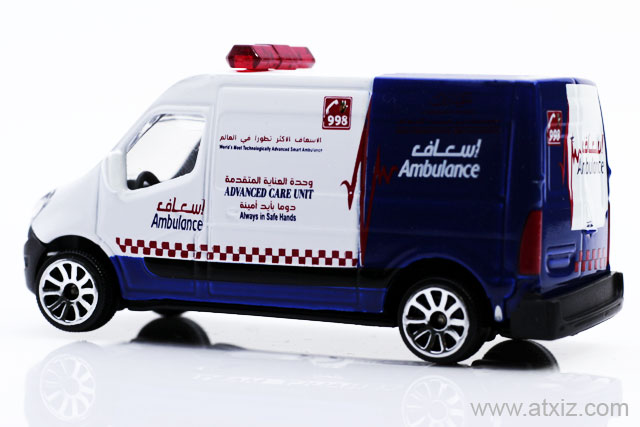 The back of the car is blue with Arabic and English letters. Ambulance in white. The door area is white. There is a telephone number 998. On the red floor there are red letters and English. "The most advanced intelligent ambulance in the world"
The next line contains characters. "ADWANCED CARE UNIT" "Alway in Safe Hands"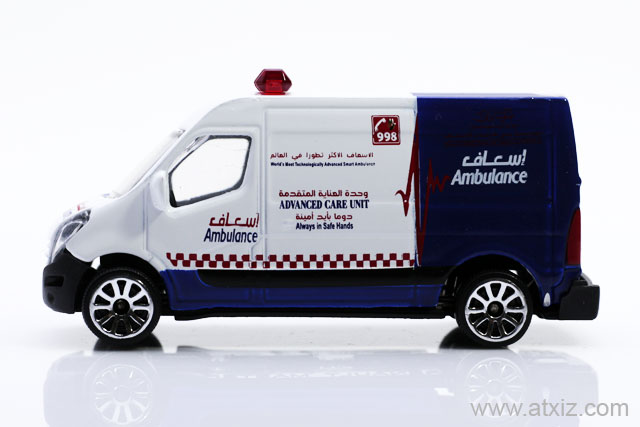 The wheels of the car are shiny silver The tires are made of black plastic. Not made from real rubber materials.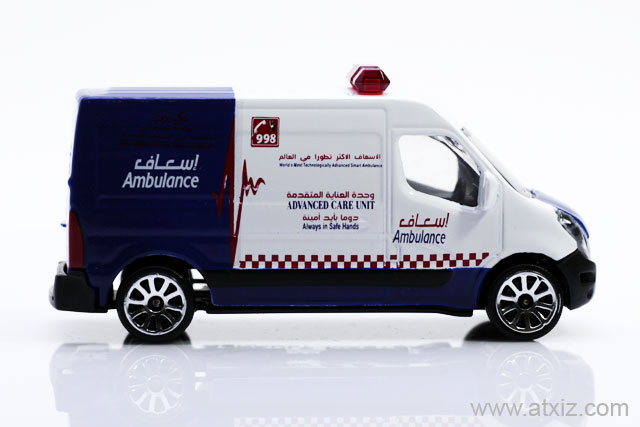 The car in this set that I can buy in a convenience store in Thailand During February 2020, if anyone who wants to collect it for beauty then Should consider the details of the car, this model carefully. Because many cars that are painted in colors that are not very refined But for a car that is given to children In these shortcomings, it's not a big deal.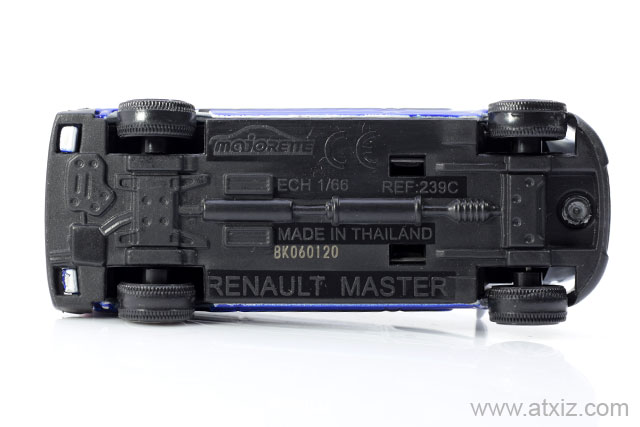 The floor of the car is black plastic with the mark of Lot.BK060120 mark. Referring to the production on January 6, 2020.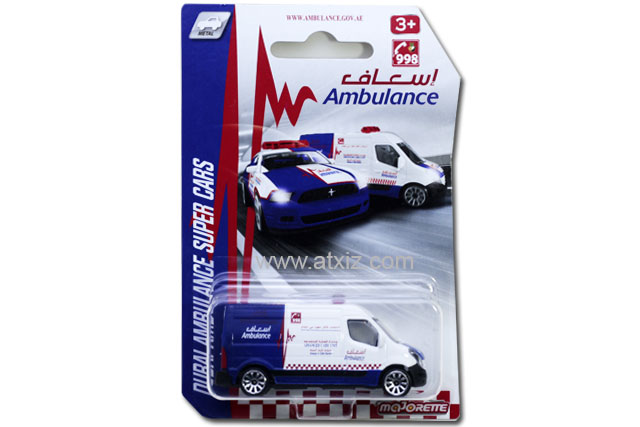 Dubai ambulance dress, Dubai supercar that will come with beautifully decorated in a style that everyone is curious. The higher right or not, I'm not sure.