Majorette Red Thai taxi car diecast
While many people are enjoying collecting and searching for expensive rare car diecast, there are still groups that collect their favorite cars. And there are many people who like and collect cabs Especially the Toyota Altis taxi from Majorette.
There are 11 types of Thai taxis, divided into one color, 6 types of shades and 5 types of two-tone (two colors). Finding and collecting is not difficult at all. Can be found everywhere. There are only orange taxis Which is more rare Not available in a single package like other cars, will be in the Giftpack set and available for Surprise Eggs in Marjorett only.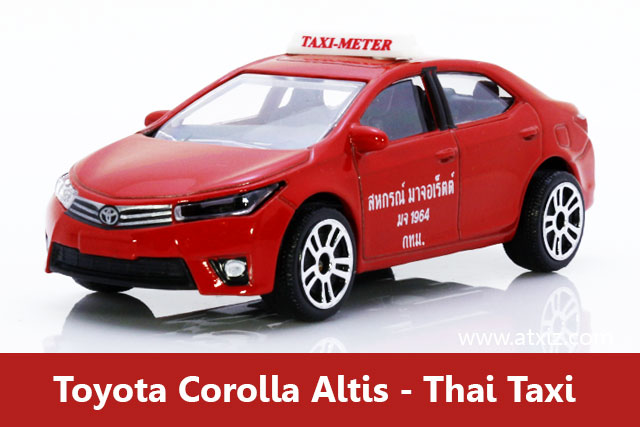 For this red taxi is not difficult to find. In the department stores in the toy zone there is a general sale. Or may find a discount if you are lucky.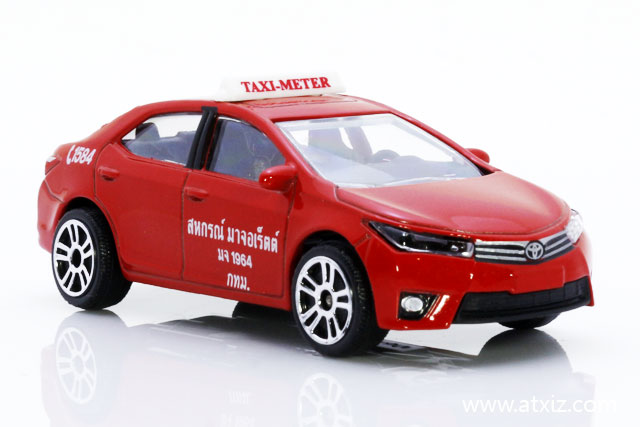 This red taxi is a Toyota Altis. The color of the car is all red. The front of the bumper is black in the skirt. There is a fog light. The front grille has the Toyota logo and silver bronze grille pattern. The front lights are made of clear plastic. The car bonnet is red. The windshield is clear plastic.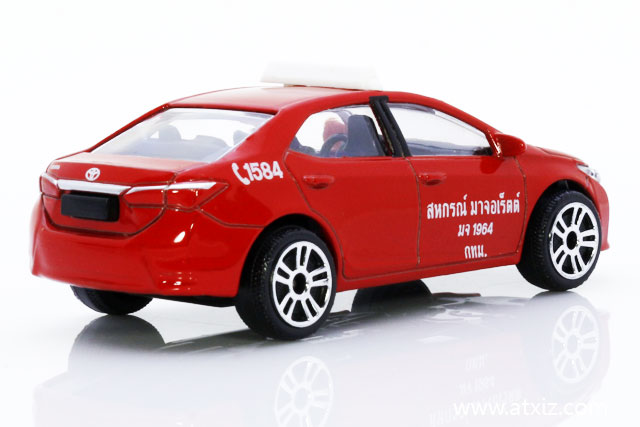 The back of the car has a red bumper. With a black license plate and a bronze Toyota logo. The rear glass is clear and beautiful plastic.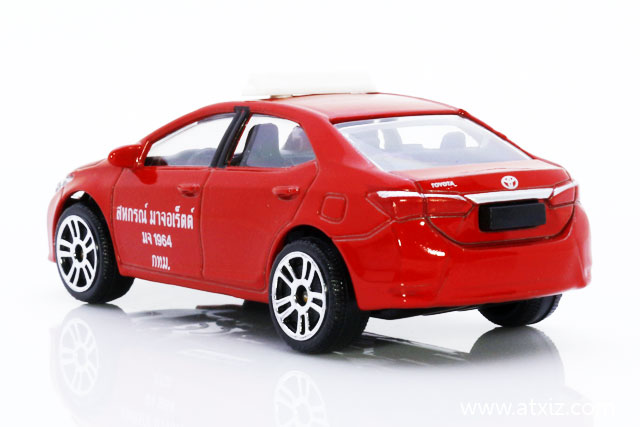 The rear corner of the car has a small Toyota letter. The red tail light has a white stripe.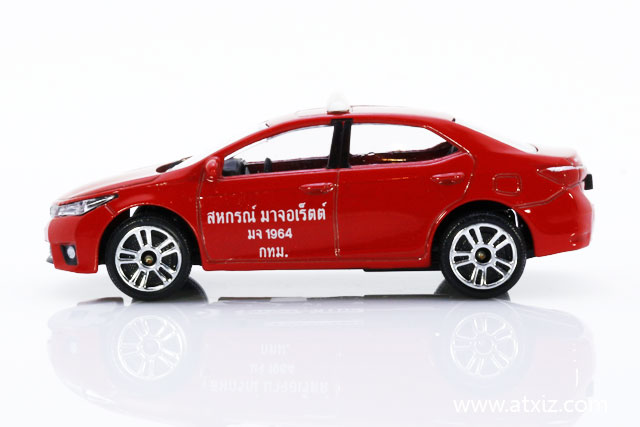 The side of the car looks very proportionately beautiful. On the door there is a white letter "Cooperated with Marjorette, 1964, Bangkok." Clearly paint.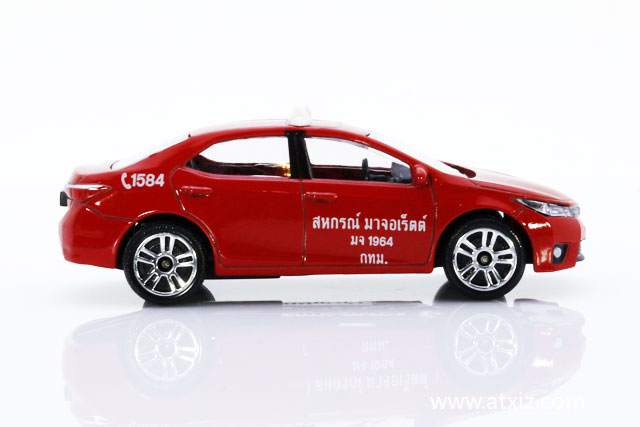 For the wheel, it's a shiny silver maxi style. The rubber wheel is made of black plastic, not rubber tyre. Cheek end area has a picture of the telephone and the emergency contact number 1584.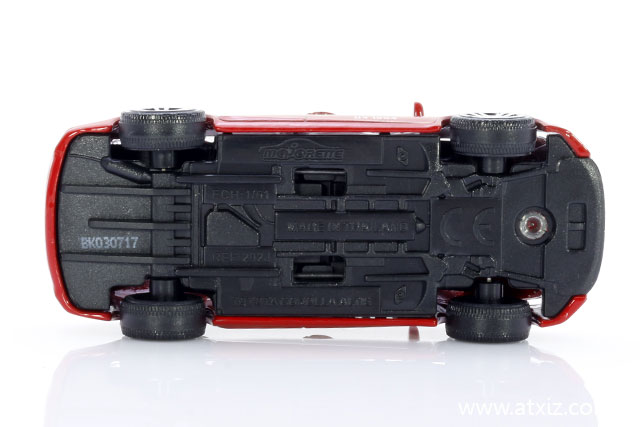 The car body is made of black plastic with the number Lot. BK030717, which is produced on the 3rd of July 2017.
Anyone who is collecting a Majorette Taxi must have this red taxi as well.