Thai Taxi Red Blue Car Diecast Majoretteน
When Majorette reduced the size of Thai taxis to just 3 inches, happiness and fun came to many. Metal model cars, taxis, I was able to compile a total of 11 cars, 11 types in one color shade. 6 shades and 5 two-tone colors. Let's see this red, blue tag first.
There are many collectors of metal cars trying to collect all the model cars and taxi sets. Of course, in some areas it may be a little difficult to find. For those who do not yet have this color, look at the camouflage pictures. Before then.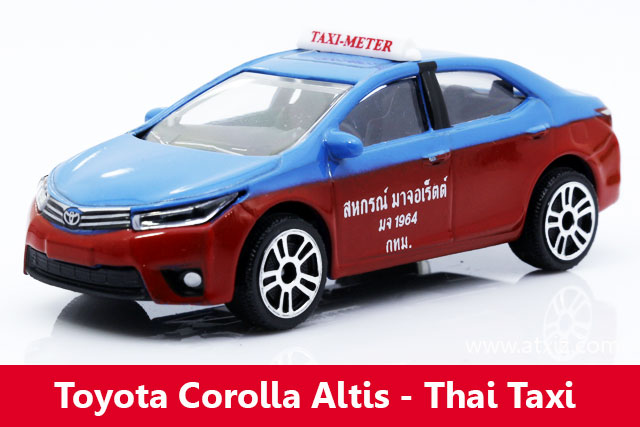 This Thai taxi model is a Toyota Corola Altis which is a popular taxi for Thailand. Many people would probably have you ever used to use the service.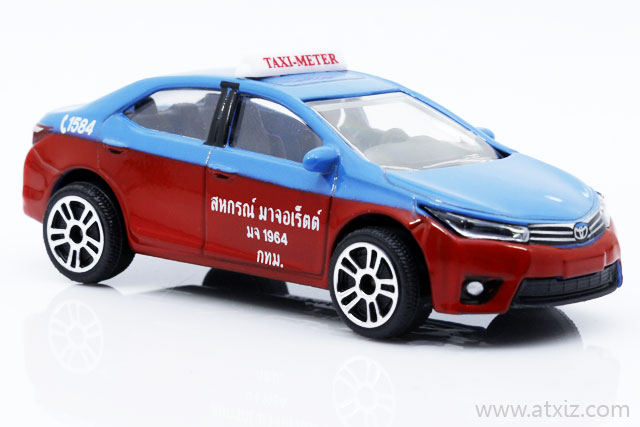 This car comes in two-tone colors. Red on the bottom and blue on the top of the car On the top there is a white lamp with red TAXI-METER letters. The front lights are clear plastic, giving a real glass-like beauty. There is a TOYOTA logo on the grille. The front bumper of the car has white fog lights.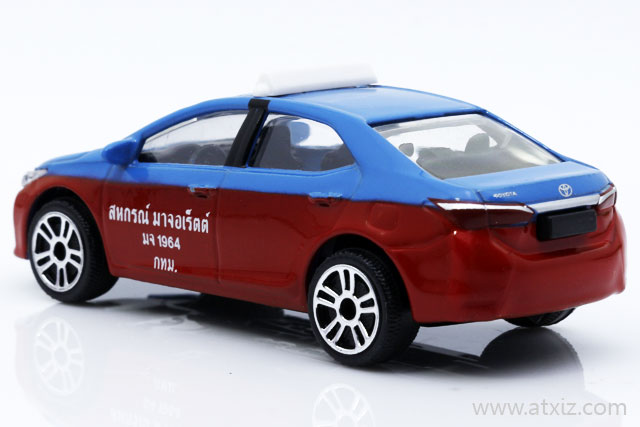 The rear of the car has a red tail light and a white stripe. The side of the car door is in white letters. Cooper, Marguerite KMUT, 1964, Bangkok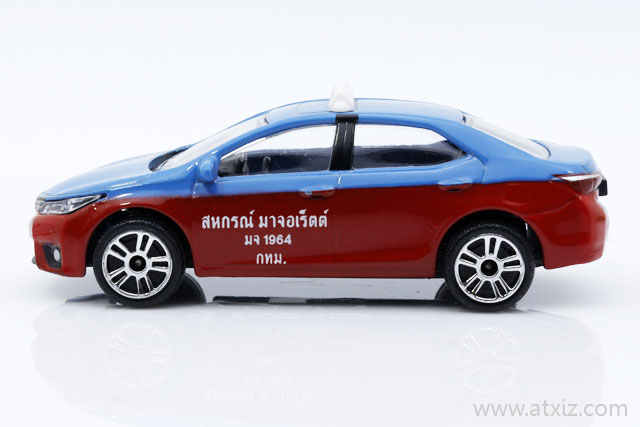 The windshield is clear plastic. And the glass around the car is the same, made of clear plastic, beautiful like real glass.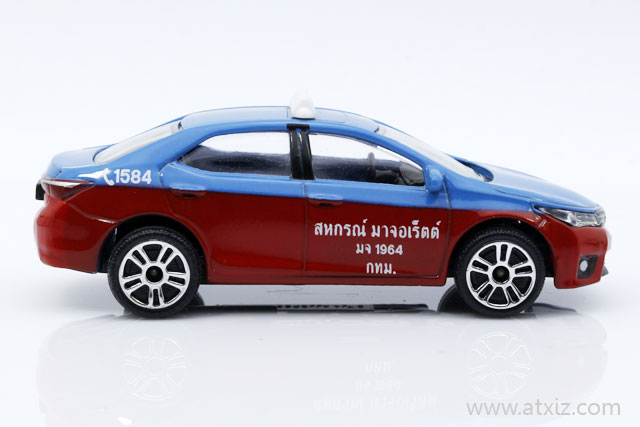 The wheels are in shiny silver-tone MAX. For the tires, wheels are made of black plastic. Not a real rubber wheel.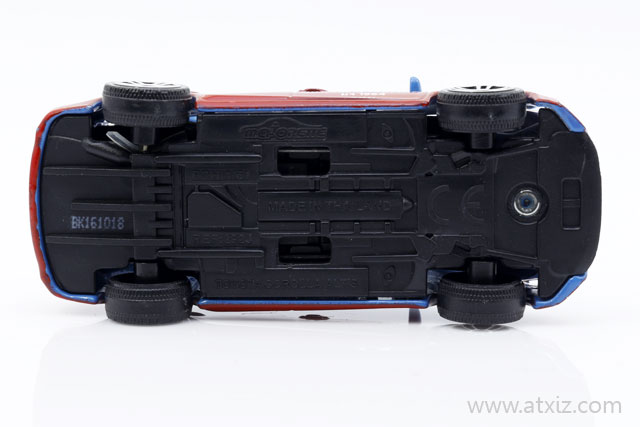 The car floor is in black plastic with Lot.BK161018 number which is the production date 16 months 10 years 2018.
If anyone wants to collect a Thai C-Class car, then can find it together. Because it's not that hard to find And there are a total of 11 vehicles. I will take pictures for us to watch until Please follow here.