Majorette Porsche 911 GT3 
This model metal car is a car that Porsche collectors want enough. Because it is a rare "Müller Exclusive" in the Porsche 911 GT3 kit. Anybody can find it in the trunk. Because the beauty of a Porsche is already desirable by many collectors.
Porsche can be considered a beautiful 2-door sports car and has a unique design.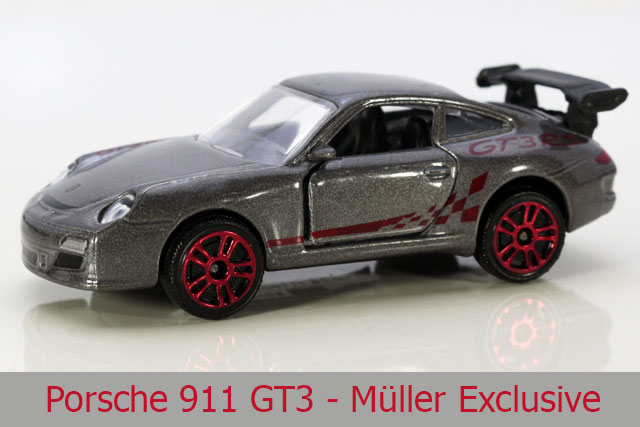 This Porsche 911 GT3 is available in Metallic Gray, Metallic Gray, Glossy, and the sides are trimmed with racing stripes. GT3 RS guarantees this car. Do not need car insurance.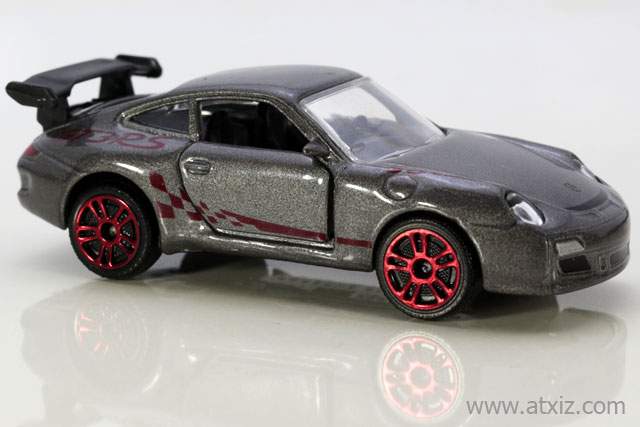 Round face light, oval, round Big eyes resemble frog eyes. The bonnet has a Porsche logo. The front bumper has cut-out lights. Beautiful. The windshield is made of clear plastic like the real glass.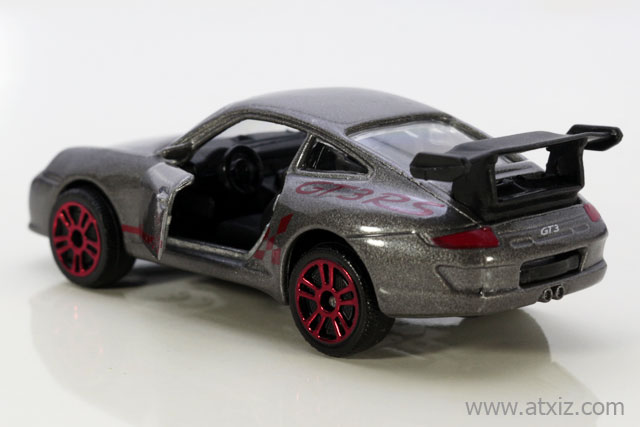 The car door can be opened. Makes us see the inside of the car which is black The rear of the car has a black spoiler. The red twin rear lights have the GT3 character in the middle, the dual exhaust can be seen in the middle as well.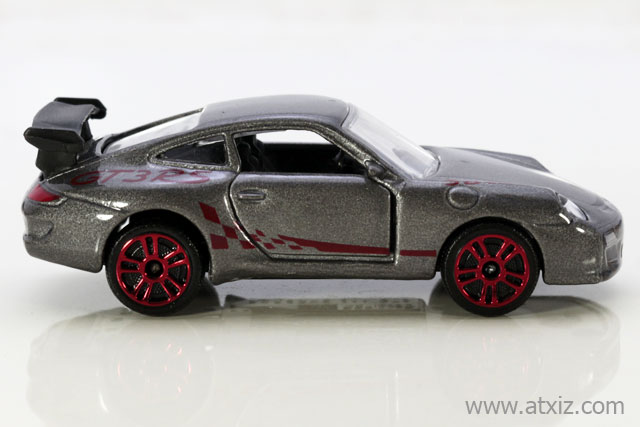 The picture from the side, we can see the alloy wheels with spokes. Bright red, striking Match with the red racing pattern with red GT3 letters on the side of the car For this gray, there will also be Y-type wheels. The rubber wheel is made of black plastic. Not made from real rubber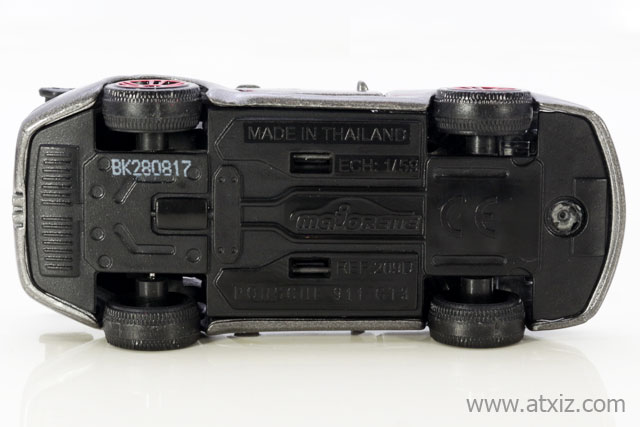 Black car floor made of plastic There is a letter indicating the production place. Made in Thailand. Size scale. ECH: 1/59 Majorette's logo with REF: 209D. Specify the car model below. Porsche 911 GT3. The white group is Lot. August 2017
Of course, this collection of Porsche 911 GT3 model steel cars is worth collecting. But it may be a bit tiring because there are more than 30 types to collect.