Majorette diecast Peugeot 307 WRC
The red Peugeo 307 WRC is a racing car that a collector should have. For this car is considered to be an early racing car of the Majorette camp that is made out to be beautiful and realistic. Although many people don't like it, it has been an old year event since 2004.
For this car, we can see the details of the car that is not sharp like a car produced in modern times. But it gives a feeling of a car in the year 2004 as well.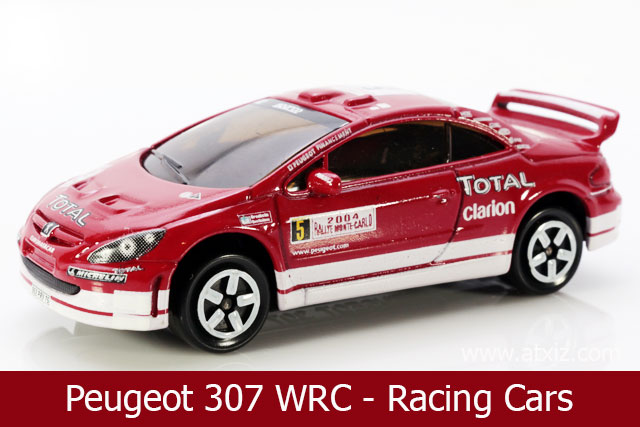 The car is dark red and crimson. There is a white stripe on the bottom of the car. In my eyes, it looks like a taxi. Do not need car insurance.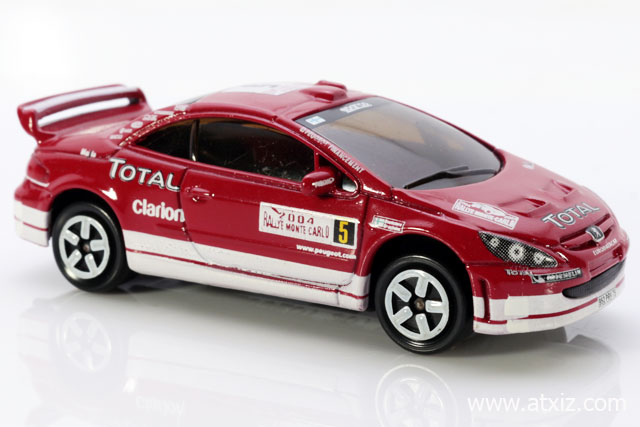 This car is guaranteed to be pretty, definitely beautiful. The front light is a screen image. The front grille is clearly marked with a Peugeot logo. The bonnet is attached to TOTAL in the front.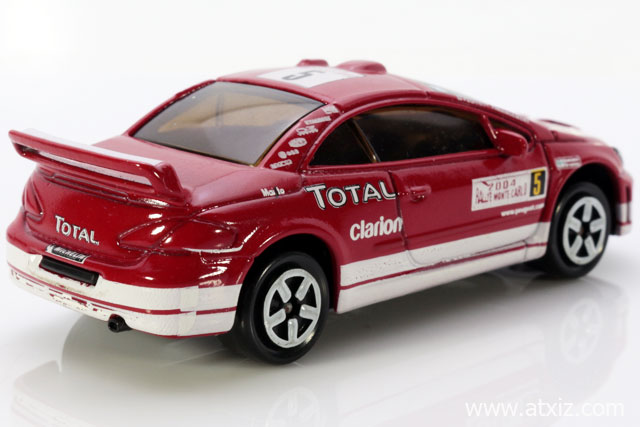 The rear of the car is the same, attaching TOTAL to the back of the bonnet And the rear pair of lights are red, harmonious with the car We can see the exhaust pipe realistically.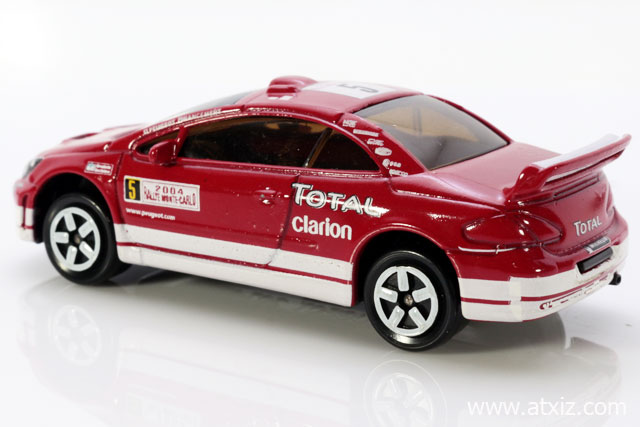 Beside the door is the number 5 which is the number in the competition and the year 2004, the rear wheel arch area has the letters TOTAL Clarion in white.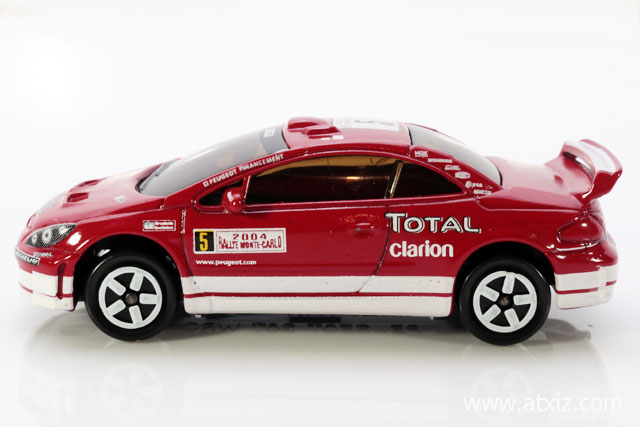 There is a red spoiler attached to the back. For the Racing line is an indispensable thing.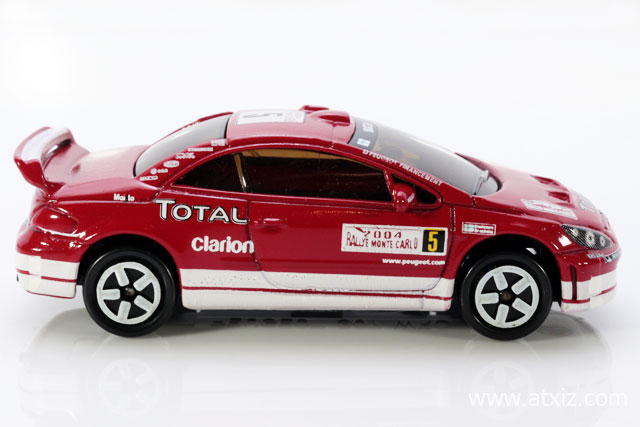 Front glass, back window and solid black window glass The wheels are made of 5-spoke, white, and black rubber wheels. Not real rubber wheels.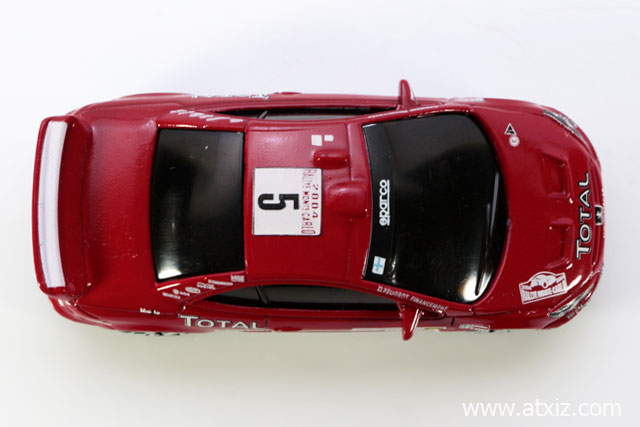 The roof of the car is number 5 and the year 2004, we can clearly see the beauty from above. Which the details of this car in this era are like this.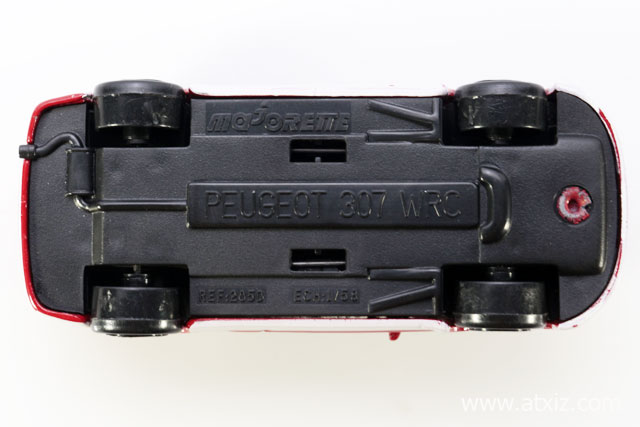 The car floor is made of black plastic with the Majorette logo and the PEUGEOT 307 WRC. Production number REF: 205D, ECH scale: 1/58
For those who like old cars deep years Probably have to be kept in personal collection for sure Because the old year car Like this nowadays is very rare.