Visiting Huay Yang Waterfall in April
Saturday April 8, 2023 
This trip is a trip to see. "Huai Yang Waterfall National Park Tent Camping Ground", Prachuap Khiri Khan Province, is a review of the small Huai Yang Waterfall to see if Huai Yang Waterfall is open. Is there accommodation or not? I traveled before the traditional Songkran holiday.
In order to avoid traffic jams and congested traffic during the long holiday season, however, along the traveling route The number of cars traveling on the road was not as small as expected. But it's still enough to drive comfortably.
Huai Yang Waterfall National Park is the goal for which I will put the national park seal in the notebook. Because it is a park that is close to Hat Wanakorn National Park I'm going to go camping by the sea. But for Huai Yang Waterfall, we have to drive a little further from the entrance to Hat Wanakorn. I arrived at around 10:00 a.m., enough time to drive to Huai Yang Waterfall to get my stamp in the book.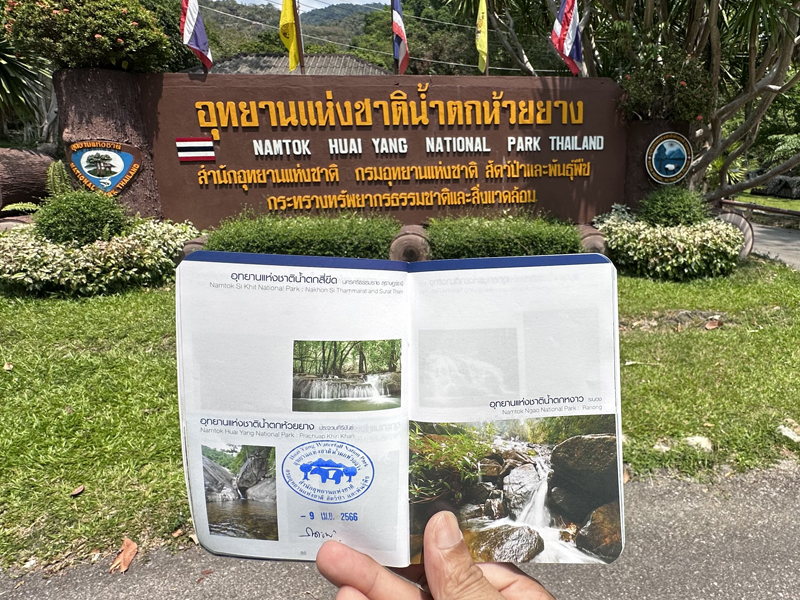 The entrance to the park is a paved road, convenient and safe, any car can drive in and travel. When you arrive, there will be a staff station. We paid the entrance fee to enter the park as was customary. (I'll summarize it below.)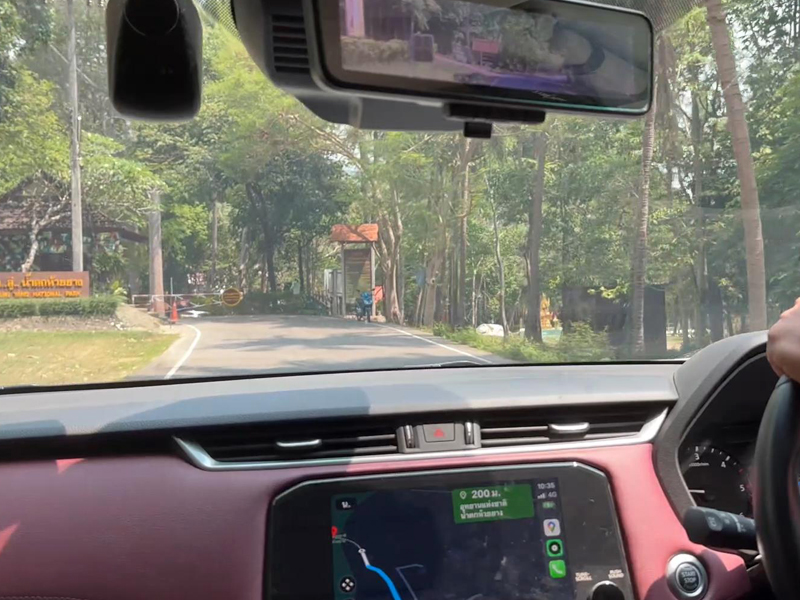 The parking lot within the park is spacious. Can park many cars By this time the sun was starting to get hot. And it's also in April. It's scorchingly hot.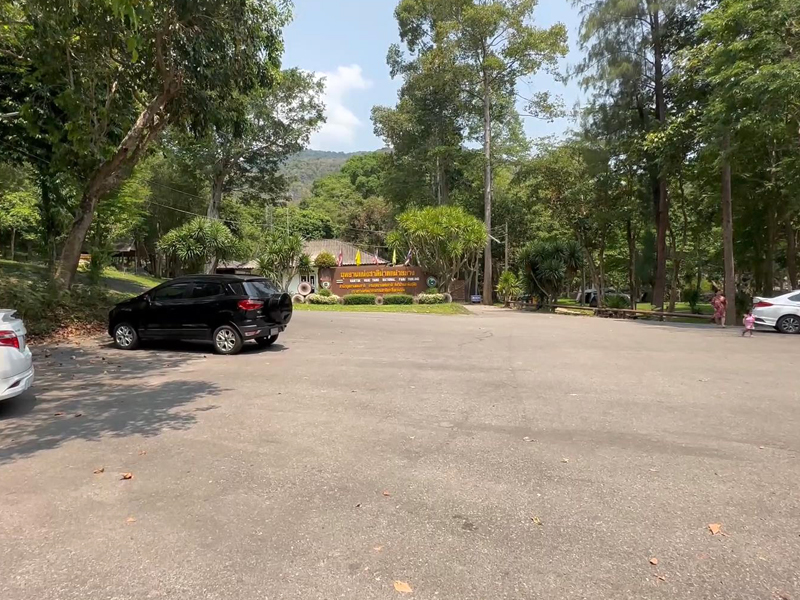 I went to the visitor center. to stamp the national park seal in the book, it is a passion that will make me travel to the national park Complete the amount But I don't know when it will be complete.
I asked the staff if the waterfall was available for viewing or not. The officer responded cutely. That right now it's very dry. The waterfall is dry and there is nothing left. Drier than last year Last year there was still enough water to play in (meaning 2022).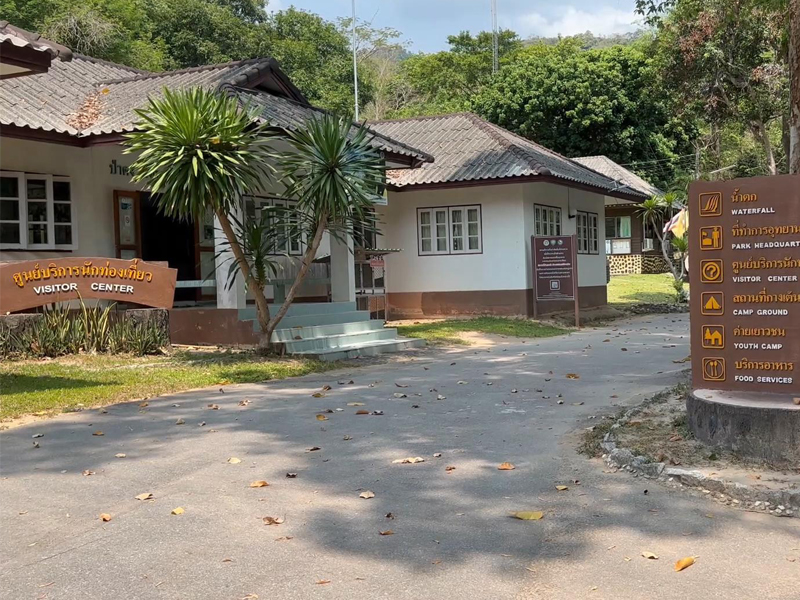 So I took a walk and stretched my legs because I had been driving for many hours. It was very shady under the shade of the trees. The sun in the middle was very hot.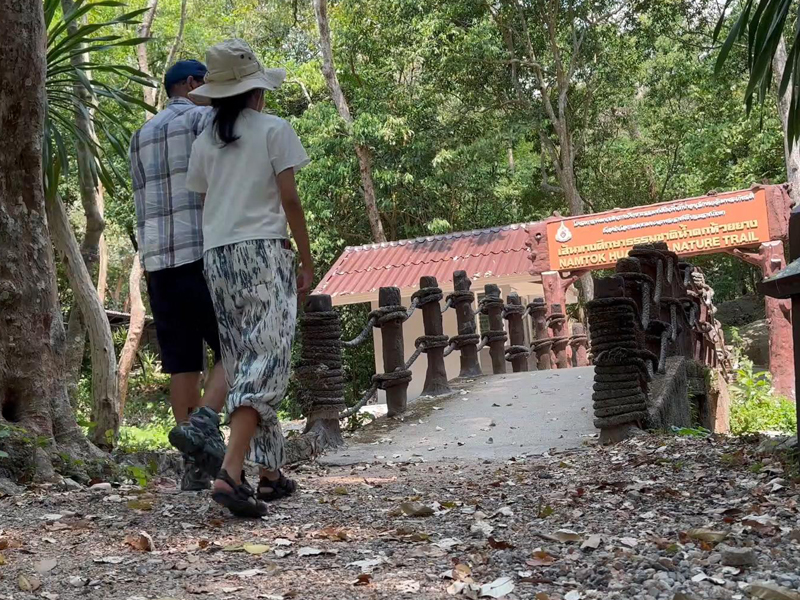 The path leading to Huay Yang Waterfall is forest and rocks, shady. We met the staff at the fort inside and asked again if there was a waterfall? The answer is always the same: "No."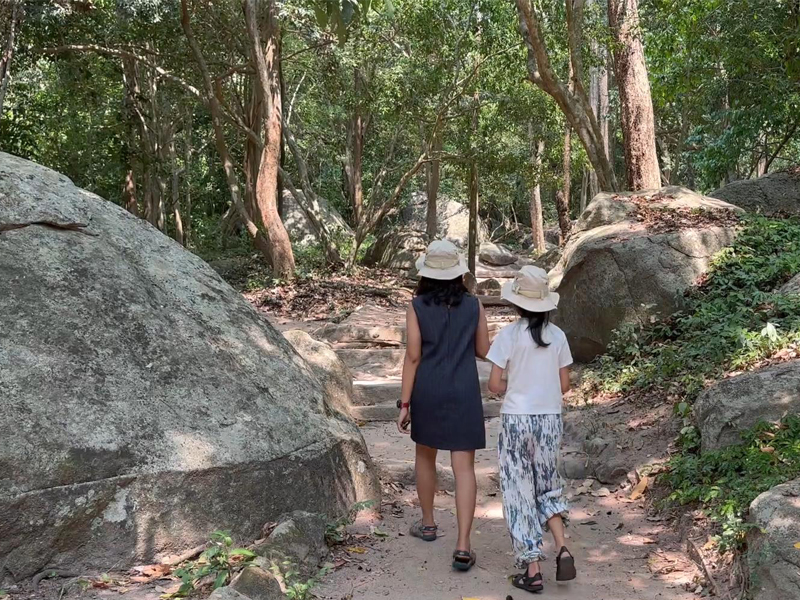 So we invite each other to walk back because we don't know what to go up to see. It's hot too. I'm afraid that I'm tired. So my daughter sits on the swing to feel the cool breeze.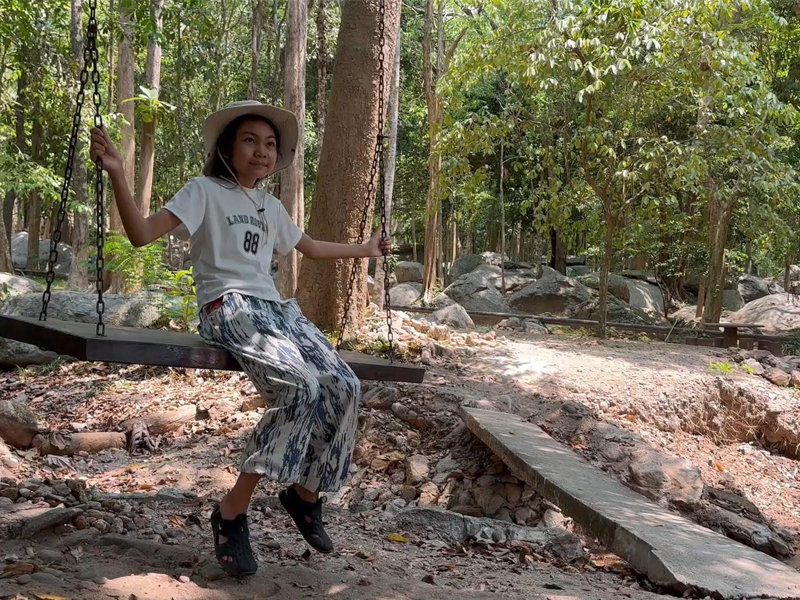 notice that there will be a swing A cement bridge crosses over to the other side. Which is really there. will be a stream flowing from a waterfall Which can confirm that Huay Yang Waterfall is not really there.
As for "Huay Yang Waterfall Tent Camp", I saw it and liked it very much. green grass It's beautiful, looks shady if it's morning time. In the evening it should be comfortable. At night it should be cool and quiet.
There are clearly separated trash cans here, which is very good. Makes the yard look very clean.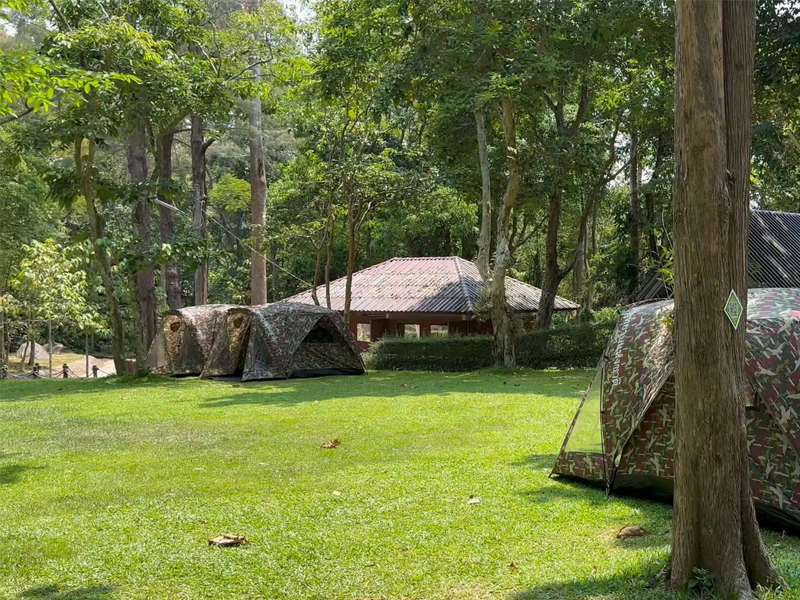 The park's tents were prepared by the central government. To accommodate tourists The yard is open and looks very clean. There are only natural leaf fragments that fall down.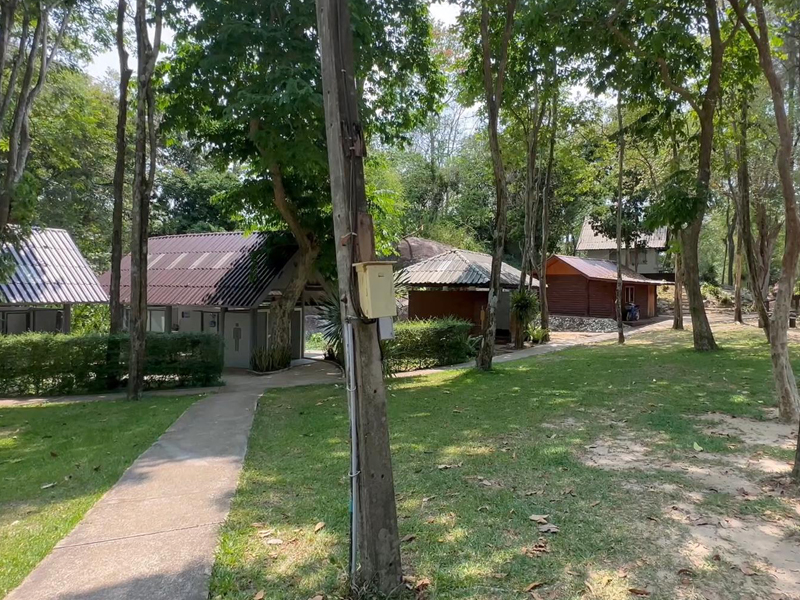 The bathrooms are separate for men and women and are very clean. Not far from "Huay Yang Waterfall Camping Ground" and has a comfortable concrete walkway.
Review of tent camping at Huai Yang Waterfall
service rates and other services
Tent setup fee is 30 baht/person/night.
Entrance fee for Huai Yang Waterfall National Park


Thai adults price 20 baht, children 10 baht.
Foreigners, adults price 100 baht, children 50 baht.
Motorcycle entrance fee is 20 baht.
The car, entrance fee 30 baht per vehicle
Tents are available for rent.
There are rental houses available.
Seniors 60 years and over enter the park for free.

Facilities


The bathroom has both a toilet and shower room. Separate men and women (very clean)
There is a sink. At the center of the tent and near the bathroom.
There is ample parking.
Officers inspect the order all the time.
Call to reserve or walk in.
There are no plugs to charge electrical devices.

General other


Beautiful green grass courtyard, smooth, good atmosphere
The courtyard is quiet and has lots of shade.
There is a phone signal for all networks.
Do not bring pets of any kind.
Tent area There will be stray dogs because they are stuck in the community. Food scraps should be put into the trash can.
Do not bring alcoholic beverages to drink.
Do not bring plastic bags to use as specified by the park.
Do not make loud noises, play music to disturb others after 10 p.m.
After 10 p.m., the park turns off all lights except the bathrooms. You must prepare a flashlight. If you need to go to the bathroom at night.
Contact channels "Huai Yang Waterfall National Park"
Office of "Huai Yang Waterfall National Park"