Millennial color picture.
December 26, 2022
We traveled from "Pha Chanadai" to Pha Taem National Park. Which has ancient paintings over 4 thousand years old, takes about an hour to travel Visit a friend's restaurant for lunch. before entering Pha Taem National Park when having lunch entered the checkpoint "Pha Taem National Park"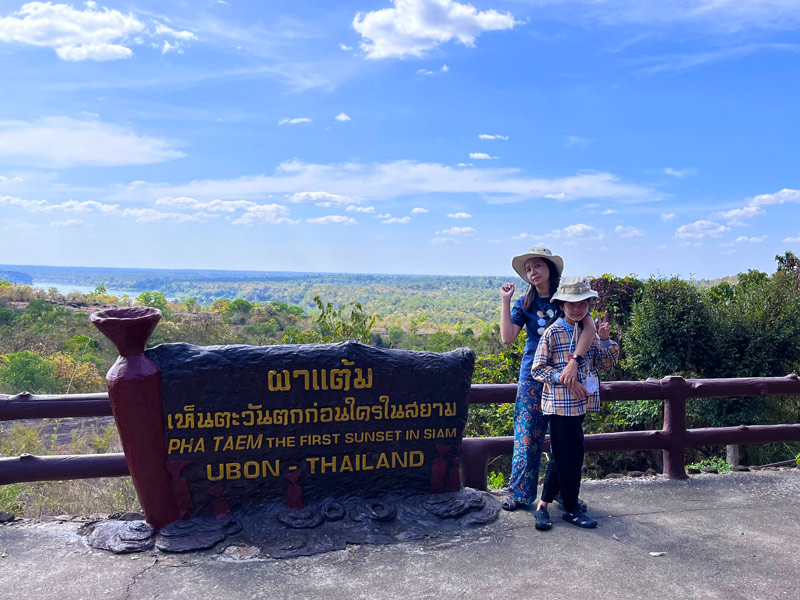 Entrance fee to Pha Taem National Park The price is the same as Pha Chana Dai: 40 baht per adult, 20 baht per child, and 30 baht per car.
But at this point will be a vending machine. which we must prepare the money according to the price that must be paid and bring it to the ticket vending machine, similar to Phu Kradueng National Park.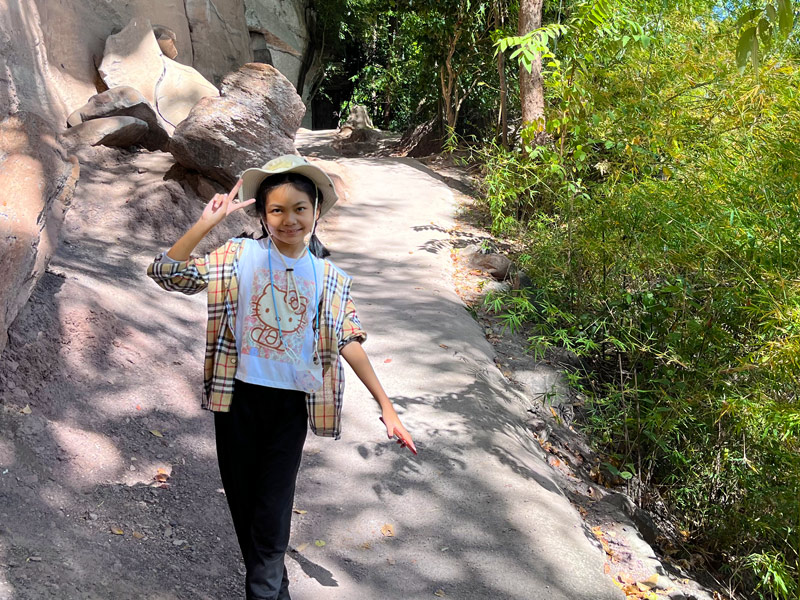 The driving route inside the park is a 2-lane road with good asphalt slopes. until reaching the viewpoint There will be a large parking lot, a stone courtyard, so we can choose to park as convenient.
After that, we walked down to the viewing point for ancient paintings. on the right hand side There will be a way down and there will be clear signs.
The weather is still cool because it is winter. We walked down until we found it.
The first set of paintings are paintings welcoming guests, looking like a pattern, like a fishbone or something, it's not really clear.
We have to walk. To go see the second set of paintings.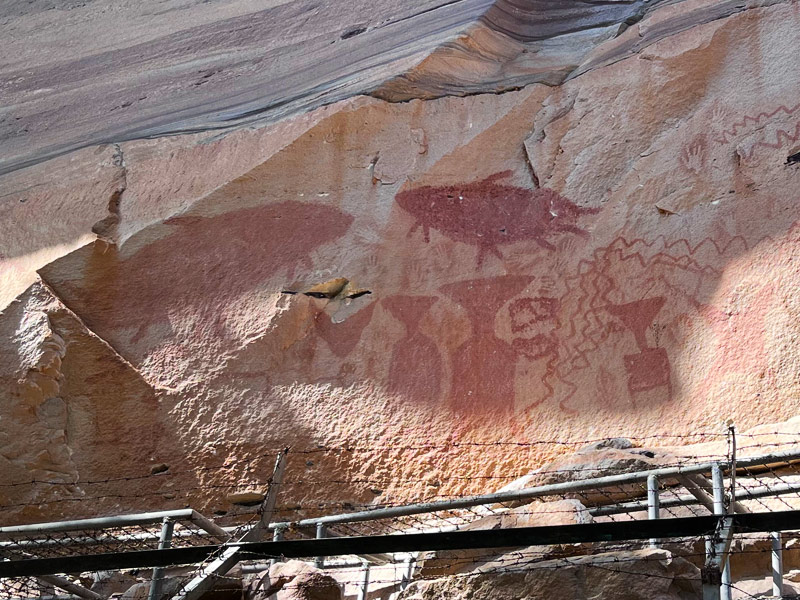 The above painting is the second set of paintings, assumed to be of fish. and ancient fishing tools But I look at it like person wearing a hat wearing a coat More like a Phi Ta Khon ghost.
In this part, it's all up to your imagination. because the person who wrote this picture did not enter the text to identify us for us to understand.
In the picture there is an image of an animal, something like a fish, and there is also a picture of a hand.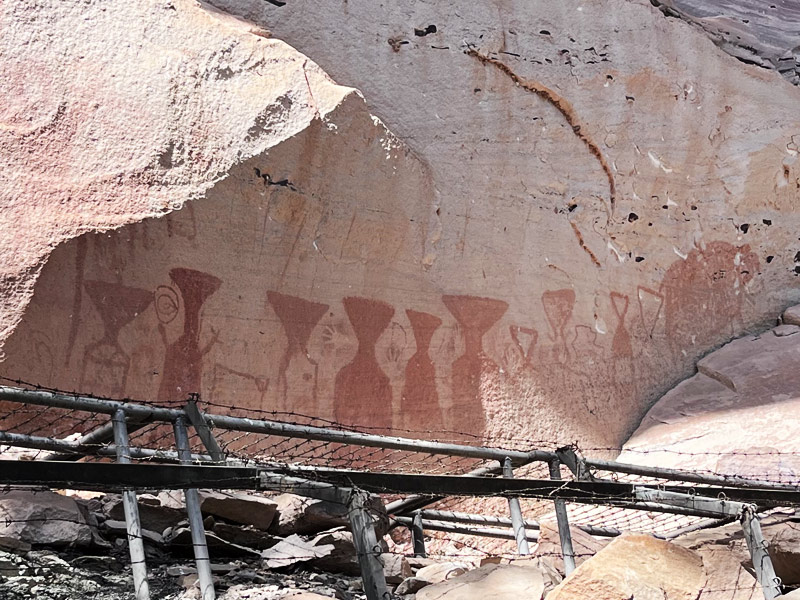 These pictures look like a group of people doing some kind of ritual. He wore a triangular hat and also wore a cloak. and also have similar animal images Elephants too.
The walking route for viewing the paintings will be 3.4 kilometers long, considered quite far. If you walk in the morning in the cool weather, it probably won't be too difficult.
But me and my family walked in the afternoon. The area along the cliff is fine. On the way up to Pha Mon, we encountered full sun, which was considered quite hot. And we didn't have any drinking water ready.
If anyone walks to Pha Mon It is recommended that you should prepare drinking water with you.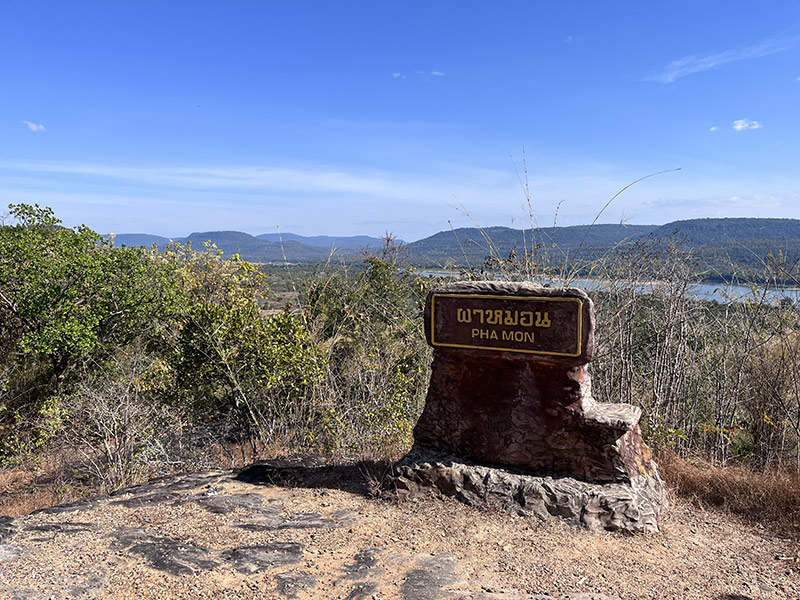 Pha Mon will have the last set of pictures. agriculture pictures farming and there is a picture of a person wearing a skirt But I don't have the energy to go and see it anymore. Because it's very different from walking.
I wanted to get to the parking lot as quickly as possible. Up here, my son asked to ride on my back.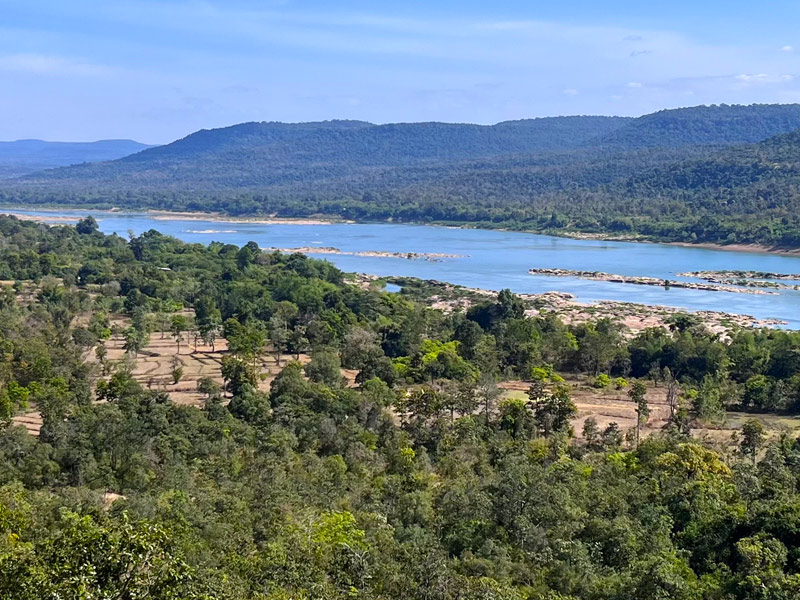 On Pha Mon, we can clearly see the view of the Mekong River. And on the opposite side is Laos if you come in the morning. The weather and scenery would be as beautiful as Pha Chanadai.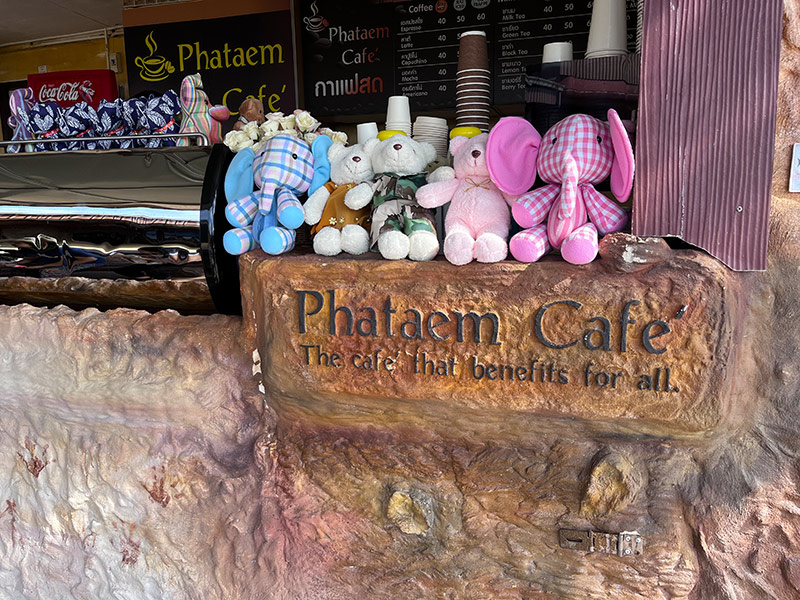 Arriving at the parking lot, I stopped at Pha Taem coffee shop. to buy drinking water to quench thirst first The lightly sweet iced espresso coffee here is delicious. Come and try it.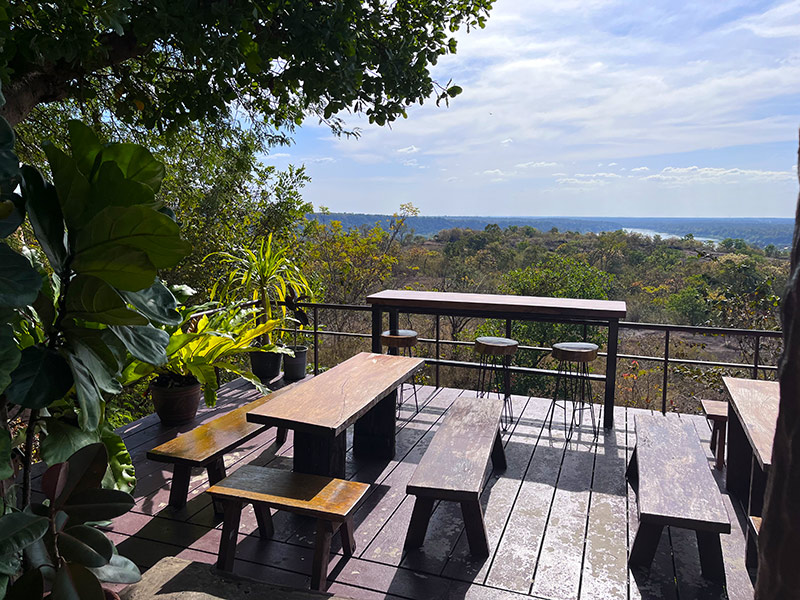 The corner of the coffee shop is beautiful, overlooking the Mekong River. If it's early morning The atmosphere will definitely be better than now.
After drinking cold coffee Once completed, we prepare to continue our journey. Have you gone to set up a tent yet? Kaeng Tana National Park.
Entrance fee for entering Pha Taem National Park.
40 baht for adult.
20 baht for child.
30 baht for car.
30 baht for camping.
https://goo.gl/maps/YwQS7MucobyWfdrK8