Sugavia healthy Land 
Date: 29-30 July 2022
Sugavia healthy Land Relaxing place with a good atmosphere, there is a resort and a camping ground with a cafe and a flower garden with mountain views. in Pak Chong District Nakhon Ratchasima Province 
Last night, we set up a tent to rest together. "Grandmother's House Camping" We woke up this morning and met an older brother who was familiar with us who had come to visit. and bought soybean paste for you Along with boasting to us that there was a beautiful place worth visiting. There is also a tent camping area and a resort in Pak Chong District, Nakhon Ratchasima Province. He knows the owner of the place very well.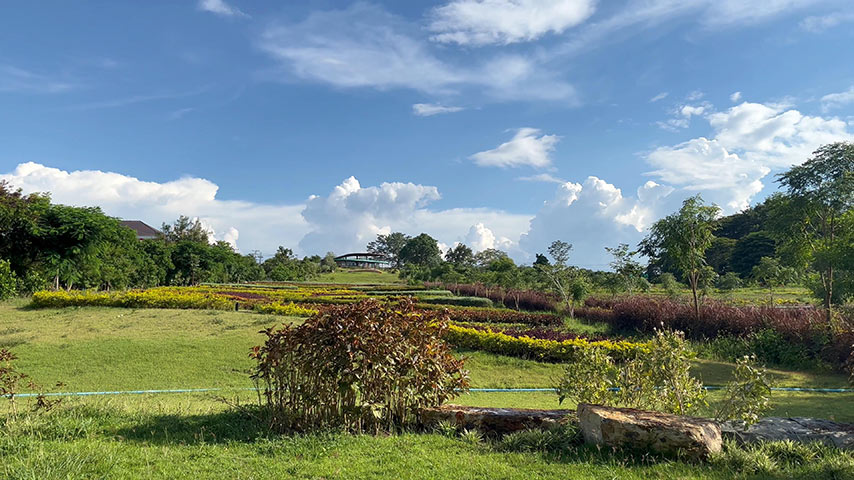 We are interested in going there for the night. So he called to inform that the kids were going on a trip, so I immediately packed up the tent and put it in the car. We agreed not to set up a tent. Because I'm very tired of setting up tents and packing up tents. I'd like to sleep in a comfortable air-conditioned room for one night, which there is also a resort with air-conditioned rooms available. We would like to ask for a special discount on this trip. Once the price was agreed upon, we left immediately.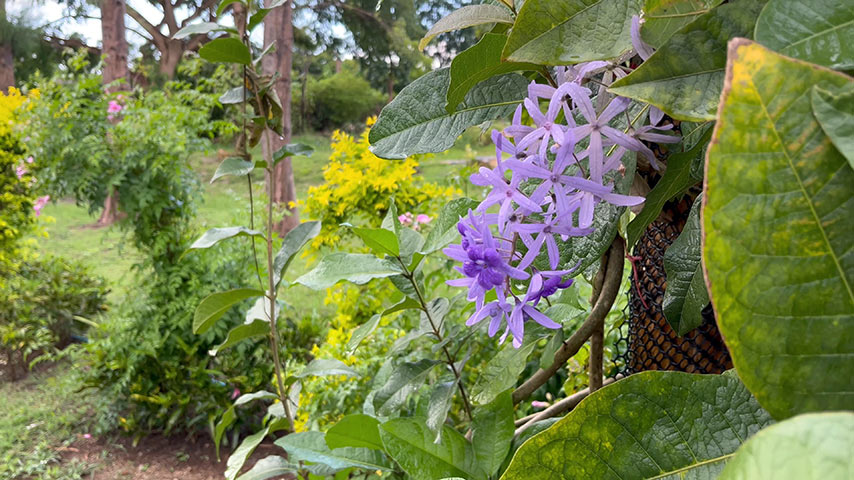 It must be said that the distance from Nakhon Nayok to Pak Chong takes up to 2 hours, so we stopped to eat noodles for lunch in Nakhon Nayok first. After that, drive towards Sugavia healthy Land.
There were 13 people in total and 4 cars. As we drove we encountered rain falling from time to time. Before reaching the Sugavia healthy Land location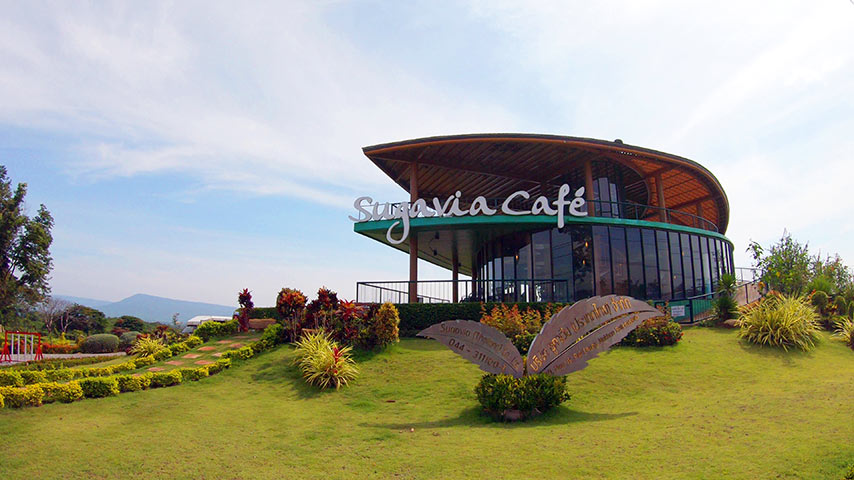 When driving to the front There is a coffee shop, Sugavia Café.  The security guard opened the door and gestured for us to drive inside. We drove in while the rain was still falling on and off. The road looked shady. There were trees covering it. I saw the sign "Tent Camping Area" and guessed that this spot was definitely a tent camping area. But now I'm tired and lazy. pitched the tent again I'd rather go into the resort and open the air-conditioned room to sleep. All of my friends probably have the same feelings.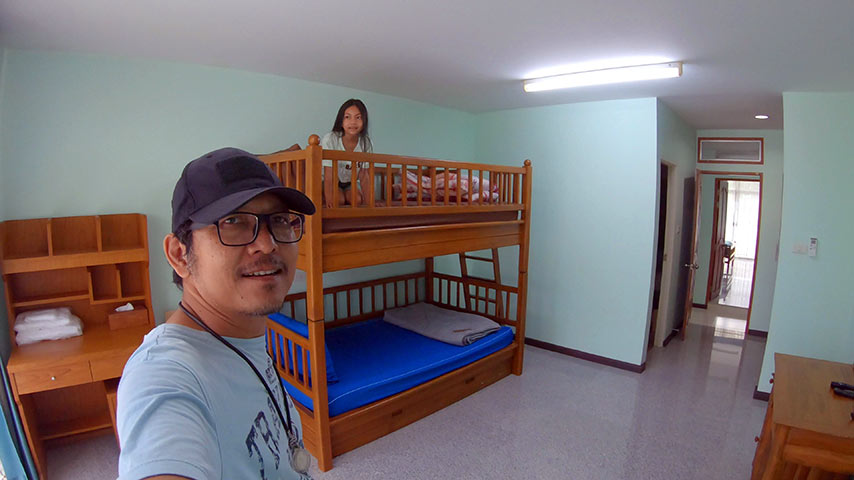 We drive all the way inside. At the resort building named "Piam Sukkha Resort" there were employees walking to welcome you. and let us park the car inside under the resort building along with taking us to see the room The staff here are very hospitable and friendly.
We go in and choose a room according to our leisure. I would choose according to my daughter's heart. She wanted to sleep on a bunk bed, so of course the kids would choose to climb up and sleep on top.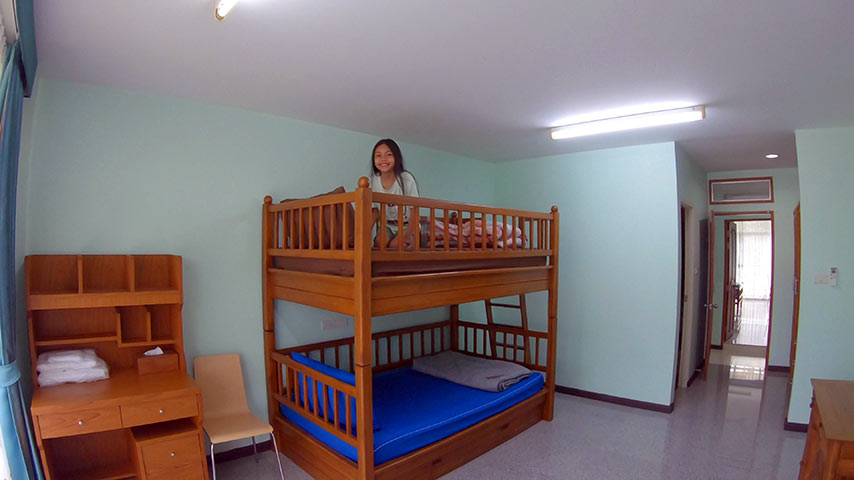 When paying for check-in, a total of 5 rooms are included in the price including breakfast. Now it's just us staying in the whole resort. So you don't have to be too considerate of anyone. If you want to eat something, just go to the kitchen and cook it yourself. Because we had cooking ingredients left over from camping in Nakhon Nayok.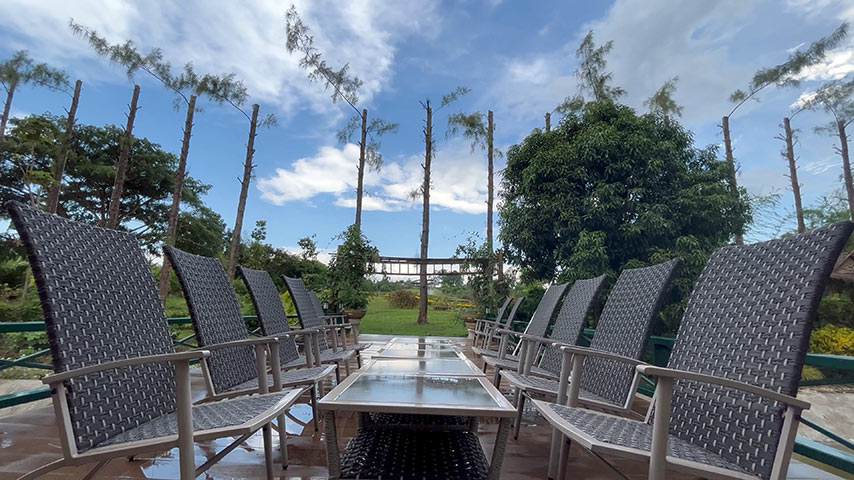 During this time, the rain fell again, heavily. And for a moment it stopped. It makes the atmosphere very good. with a bright blue sky We all helped each other to clean up the water. A prison cell and a table with nine tables arranged. To set up a party tonight
Some of my friends drove out to buy drinks and ingredients for cooking. Because there are shops and markets nearby. When everything was ready, we shared food and drinks. Along with a group of friends who have not seen each other for a long time Tonight we had a great conversation. Because right now there is no one in the resort except us.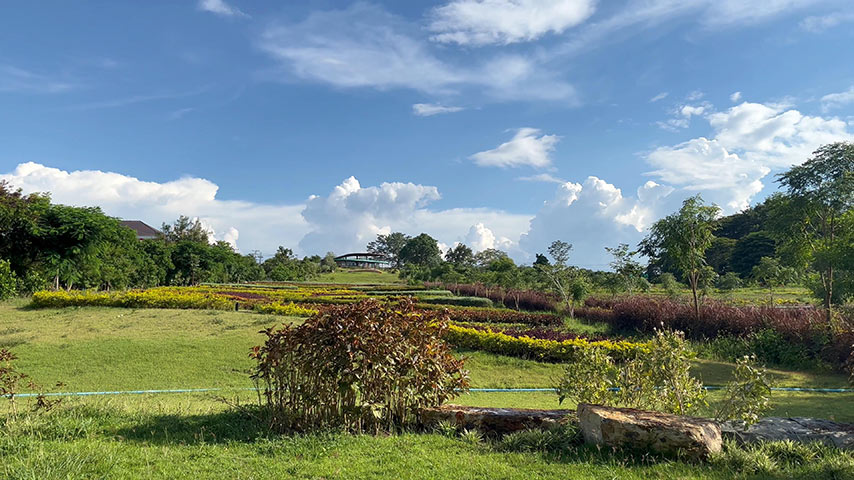 Wake up in the morning with fresh air. along with breakfast that includes boiled rice and fried rice after breakfast Before leaving, I had to visit Sugavia café because my favorite drink right now is "coffee".
At first, I wanted to go and see the details of the camping ground, but my friends wanted to hurry back and arrive before noon. So we stopped by the only Sugavia café at the exit.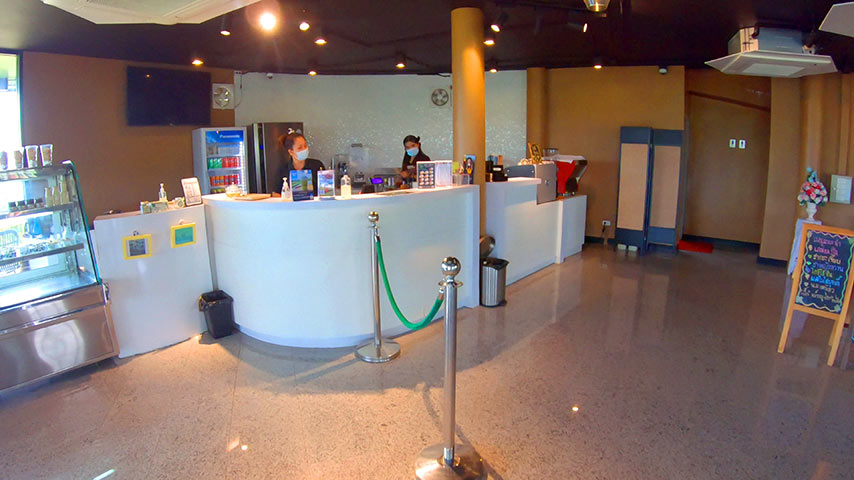 Sugavia café is a large coffee shop. beautiful outside Very spacious inside There is a bakery for sale. ready to drink various coffee and tea Behind the cafe is a flower garden. It's for customers to take pictures of at check-in. You can also go up to the second floor to admire the view. At the top, we can see the beautiful atmosphere and mountains behind us.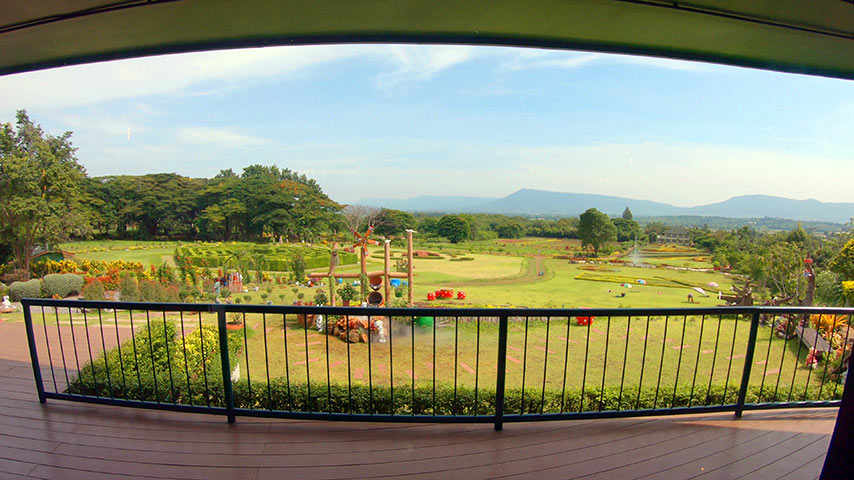 As for the staff at the cafe, they are friendly, provide good service, and have a strong coffee taste at an affordable price. If compared to brand name coffee shops, Sugavia café is considered to my taste as well.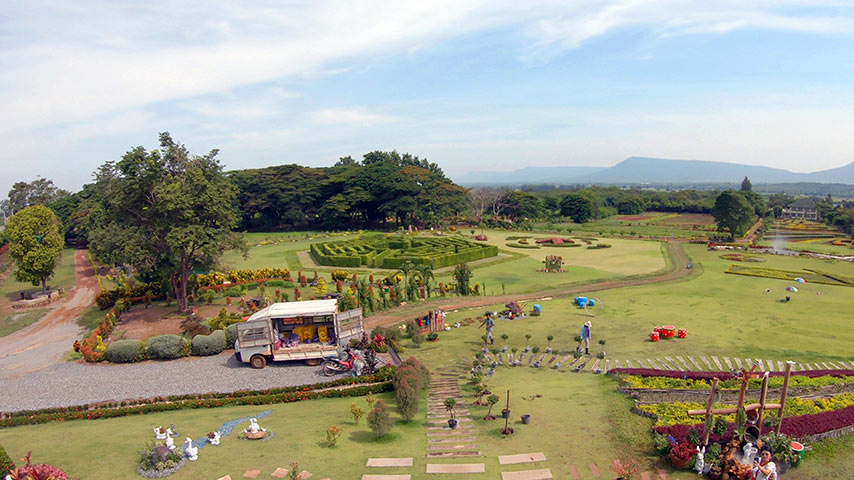 after coffee We've already taken pictures. We traveled home. And I think that next time I will come back to pitch a tent at this camping ground once. What is the atmosphere like?