Wat Phai Lom Ayutthaya
Ayutthaya travel Travel to pay homage to Luang Phor Iad. Wat Phai Lom Ayutthaya A person who is learned and very knowledgeable. Behavior Strictly in Dhamma and discipline It is highly respected by the people of Bang Ban District. Phra Nakhon Si Ayutthaya Province
Wat Phai Lom Ayutthaya is located in Saphan Thai Subdistrict, Bang Ban District, Phra Nakhon Si Ayutthaya Province. Built as a temple since 1732, the temple was originally surrounded by bamboo.
Therefore it was called Wat Phai Lom. There is no evidence of the first abbot until the reign of Luang Por Trut. In those days, Luang Pho Trut was a monk with knowledge and abilities in many areas. and kindly taught the children of the villagers in and around Wat Phai Lom both Thai and Khmer letters. Because in the past there were no schools.
Until there are many students who progress in government work and private careers. And the next abbot was Luang Por Chaem Kittisaro, who was one of the most eminent monks at that time. and later to the time of Luang Phor Iad Phra Sunthon Thammanuwat And recently The Buddhist people must receive the news of the passing away and never to return of Luang Por Iad, Wat Phai Lom, Ayutthaya. which he passed away on January 29, 2015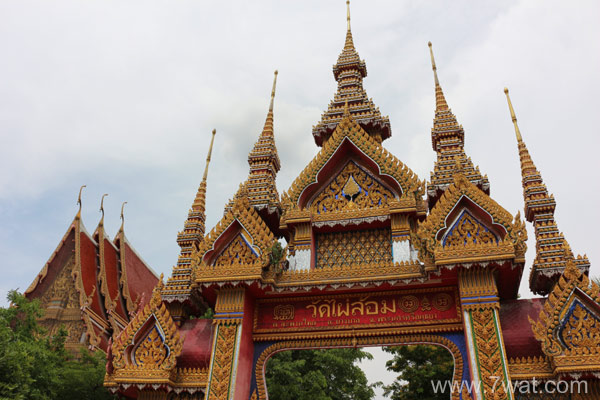 Traveling to Wat Phai Lom Ayutthaya by car if you come from Phra Nakhon Si Ayutthaya Province. Cross the bridge at Wat Kasattrathirat. Go to the route Sena-Suphanburi District (3263) When you reach the red light intersection, Worachet Intersection, turn white onto the road.
Bang Pahan District (347) Before reaching the bridge over the river, turn left onto Bang Ban District Road (3412) when you reach the front of the Irrigation Department. Let you drive at the left-hand intersection.
Heading towards Wat Phai Lom, there will be an intersection where you can go straight up the bridge. You will find a right-hand intersection (FDA 4047) which is Wat Phai Lom.
You will see a beautiful pagoda in front of the temple. When you enter the temple, there will be a fairly spacious parking lot. and will see the mondop of Luang Phor Iad beautiful in front As for the front of the temple, it will be along Bang Ban Canal. The water is clear and clean and you can see very large Swai fish.
Waiting for donations from everyone. The side of Luang Phor Iad's monastery It still looks peaceful and shady under the big trees. It makes me think of when Luang Phor Iad was still here.
He would sit and wait to welcome every guest. People who have visited this temple With a smiling face Ask everyone about their suffering. Every time I think of them, tears come to my eyes. Losing you is like losing a kind elder relative who will never return.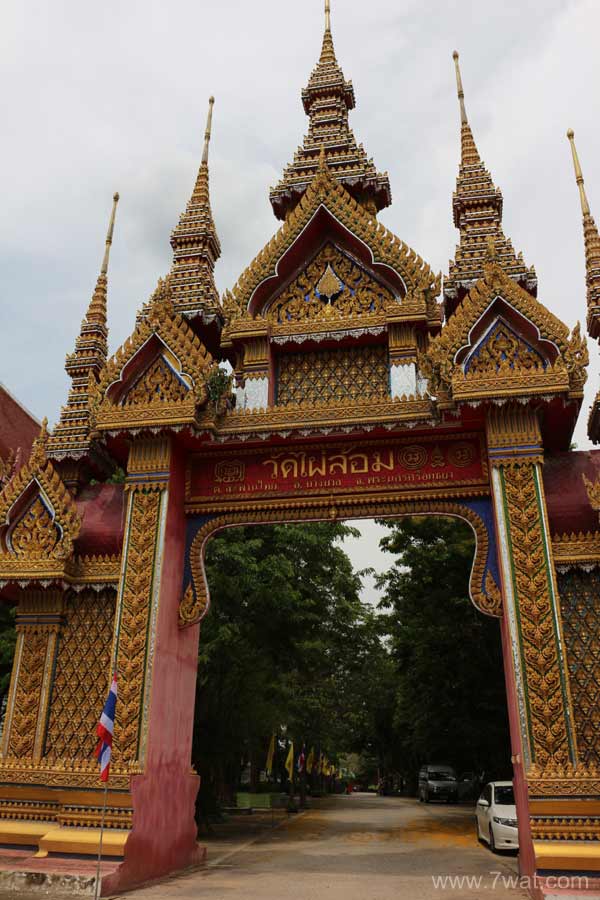 Today, when you go up to the hut, you will see the inside of the hut beautifully decorated inside the glass room. There is a statue of him sitting, and above is his body that has not decayed in a glass house.
I still remember a few days before his death, I took my one-and-a-half-year-old daughter to pay respects to Luang Por Iad. I intended to give my daughter the opportunity to pay respect to Luang Por Iad for once. At that time, Luang Por was sitting and receiving many guests. So my daughter and wife and I sat in front of the steps and waited.
But Father Iad He turned and asked what he was doing. I replied to Luang Por that I had brought my daughter to pay respect to Luang Pu Iad. Luang Por Iad beckoned me to come and pay respect to him nearby.
Along with giving one amulet to each person, it is an image of the Five Kings made of powder with his hair mixed in with it. and he distributed them to everyone that day as well Not long after that, I learned that Luang Phor Iad had passed away. It was very sad news.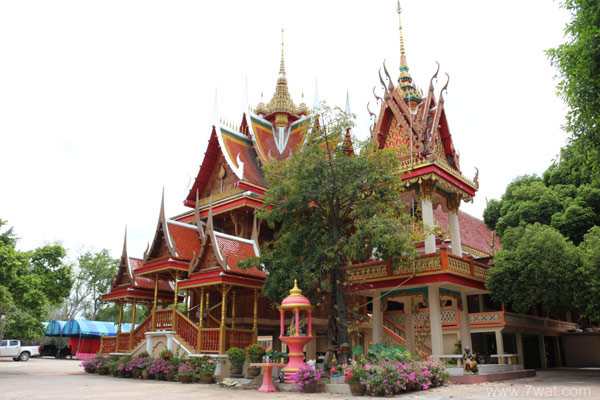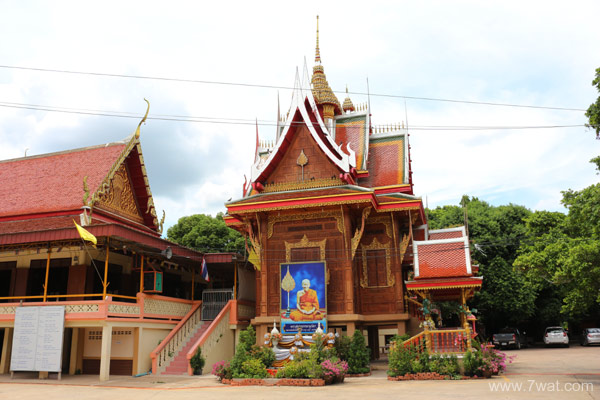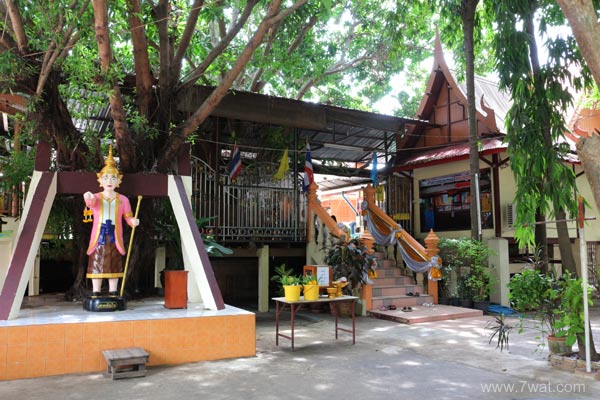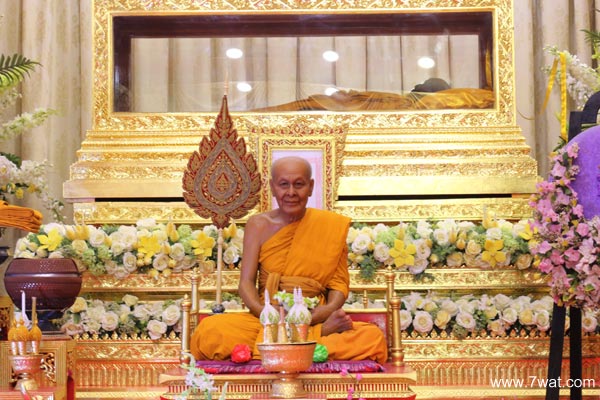 After paying respect to Luang Phor Iad Wat Phai Lom Ayutthaya We can make merit and help pay for water and electricity at the temple by donating at the booth in front of Luang Phor's residence. and come down to make alms with fish in front of the temple You can donate money to the tank and pick up fish food to give to the fish. Watching the fish compete for food in the clear, cool water is refreshing.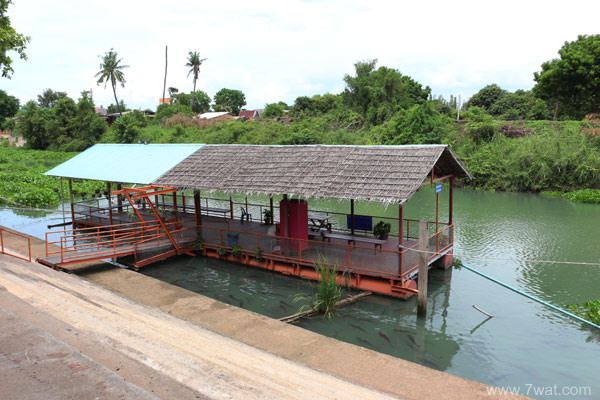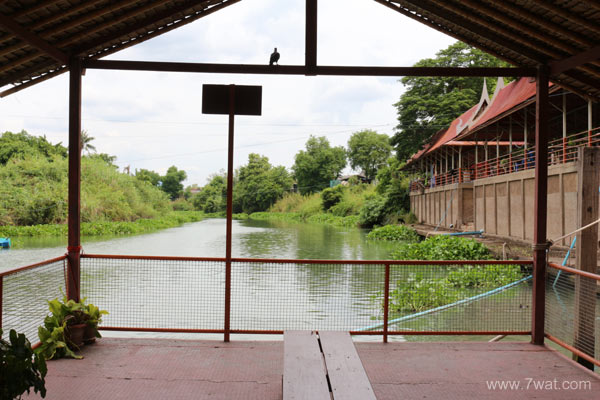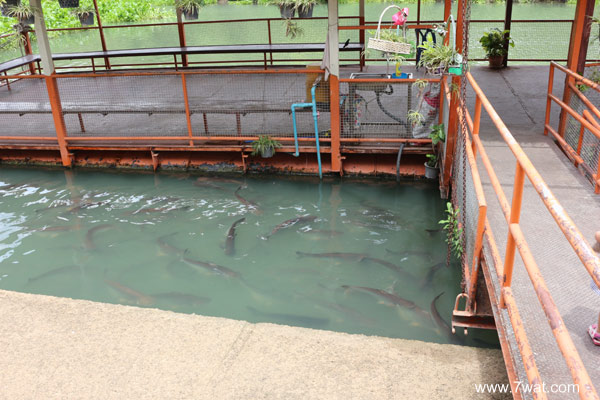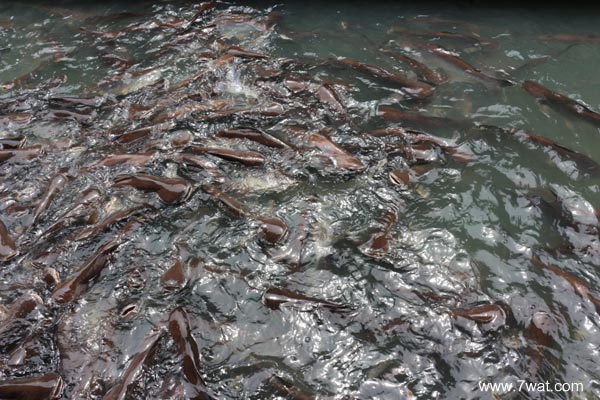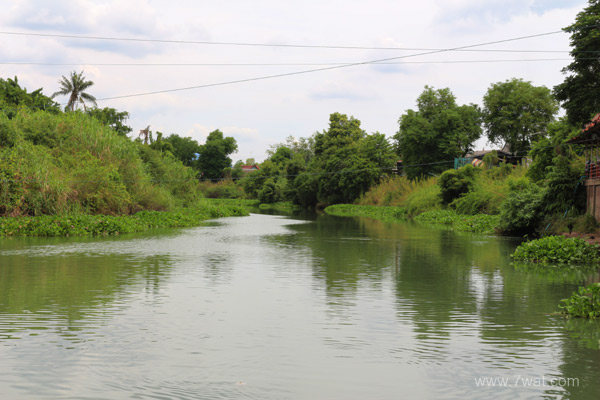 So today we get to know Wat Phai Lom Ayutthaya. and Luang Phor Iad Phra Sunthon Thammanuwat Anyone who wants to come and pay homage to his body is invited to come every day. Wat Phai Lom will not be lonely.