Wat Yai Chai Mongkol
Travel to Ayutthaya, visit temples to pay homage, follow the footsteps of "King Naresuan the Great", the great king of the Ayutthaya Kingdom. with the King Monument Above Hongsawadi Pagoda at Thung Phu Khao Thong
This time, we will invite everyone to travel to Phra Nakhon Si Ayutthaya Province at Wat Yai Chai Mongkol. Temple with an interesting history and there was also the discovery of valuable amulets such as "Phra Khun Phaen coated Kru Wat Yai Chai Mongkol" which is a type of amulet that is very valuable today.
Wat Yai Chai Mongkol was formerly known as "Wat Pa Kaew", assumed to have been built in the early period of the Ayutthaya Kingdom. After the establishment of Ayutthaya by "Phra Chao U Thong" for 7 years, Wat Yai Chai Mongkol It is a royal monastery located outside the city walls of Ayutthaya.
Historically There is a very famous Thera who appears prominently, namely "Somdet Phra Phonnaratana Pa Kaew" who offered blessings to King Naresuan the Great. Asking for forgiveness from the brave soldiers who were unable to keep up with His Majesty in time during the battle of battle with the Viceroy of Burma.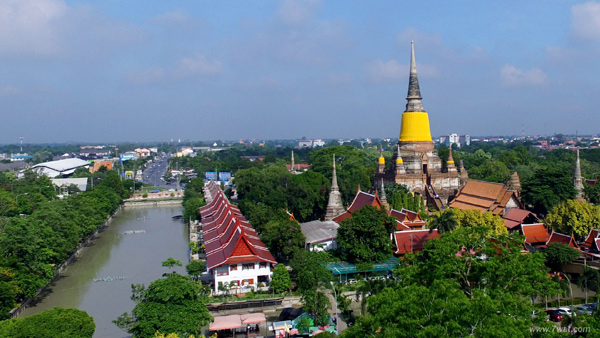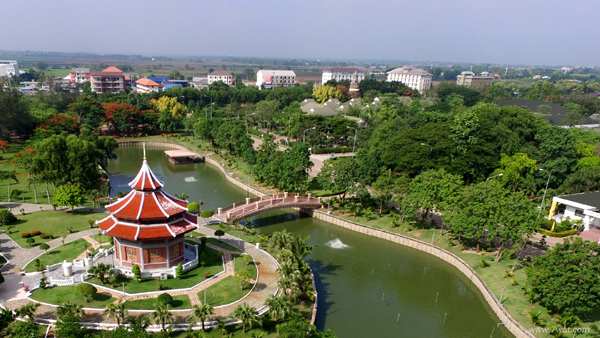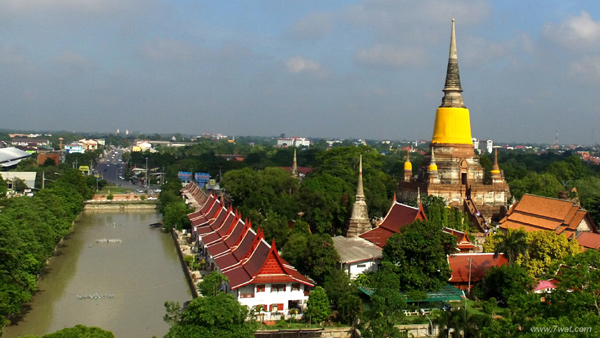 Ayutthaya Kingdom The city was turned over to the Hongsawadee Kingdom for the first time in 1568 by King Bayinnaung. Raised an army with approximately 500,000 soldiers, at that time His Majesty King Maha Chakkraphat The rulers of Ayutthaya had internal conflicts with Phra Maha Thammarat Governor of Phitsanulok Until it led to a great disaster.
When the Kingdom of Ayutthaya became a kingdom to the Kingdom of Hongsawadee royal family Some were taken captive to the Hongsawadee Kingdom. One of them was His Majesty King Naresuan the Great as a declaration over the Ayutthaya Kingdom. King Bayinnaung built a large Mon-style pagoda in the field of Phu Khao Thong as a memorial to the Ayutthaya kingdom.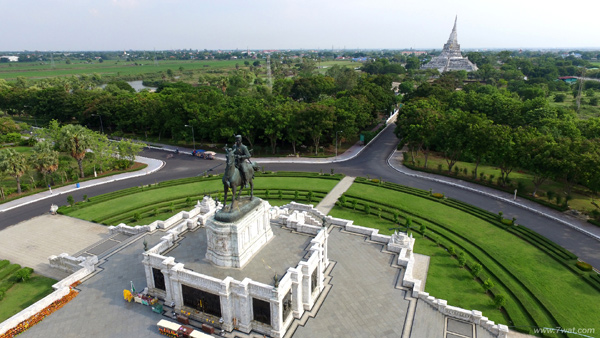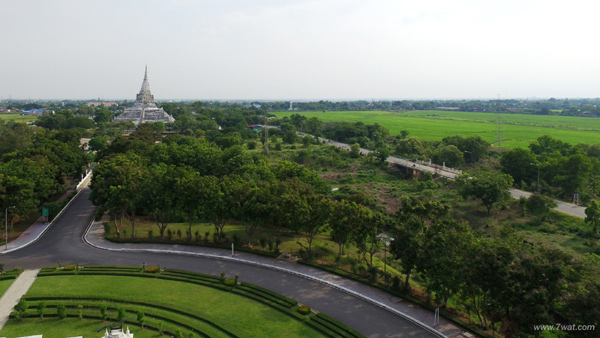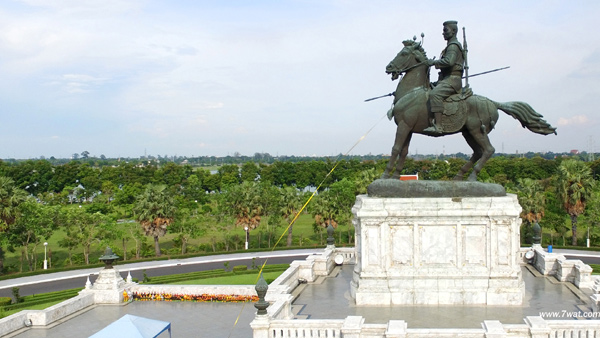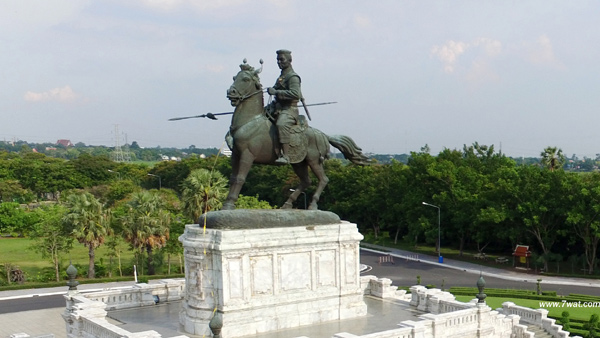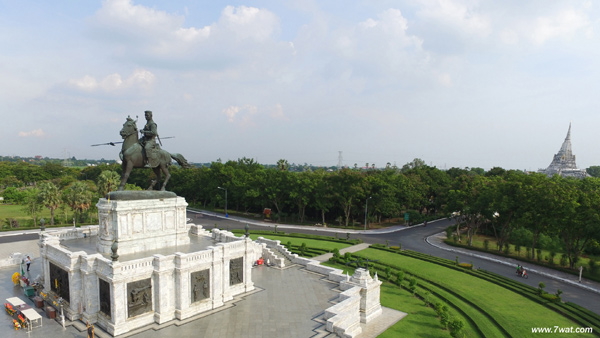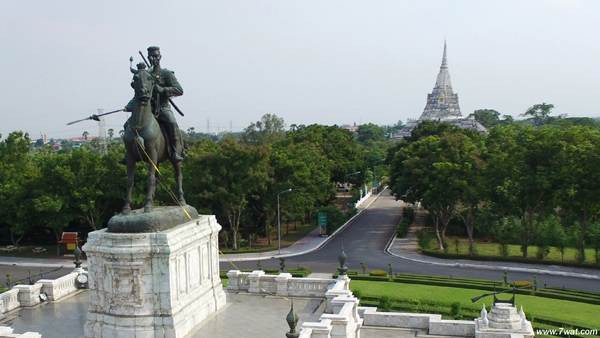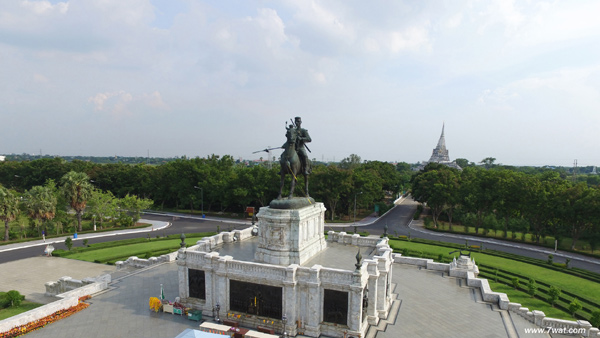 After King Bayinnaung passed away until making various cities Be strong with the Hongsawadee Kingdom and King Naresuan the Great was planned to assassinate him.
Out of resentment, he declared independence. and refused to be a royal country to Hongsawadee any longer and brought his troops back to Ayutthaya and established the Ayutthaya Kingdom as before.
Total period of colonization was 15 years until "Mangkayochawa", the Great Uparaja of Burma, had to raise his army to attack and return. But had to be defeated by King Naresuan the Great in the Iuthhete War. His neck was severed by Phrasaeng Phonphai and his quiver was taken out.
After the Iuthhetthi War at Don Chedi, Suphanburi Province While marching back, he stopped at Ban Krang Temple and ordered his troops to make clay amulets.
Buddha Chinnarat print Put it in the crypt of Wat Ban Krang to dedicate to the brave soldiers who gave their lives in this battle. It is currently "Phra Khun Phaen Kru Ban Krang" and when he returned to Ayutthaya, he ordered the construction of Phra Chedi Chai Mongkol. which is the main pagoda erected at "Wat Pa Kaew" to honor His Majesty the King who performed battles until he was victorious over Hongsawadee. and built a Chinnarat Buddha image coated with a coating similar to the coating on the temple roof. in front of the Buddha and placed in Phra Chedi Chai Mongkol which is currently "Phra Khun Paen coated with Wat Yai Chai Mongkol"
Spread history for a long time. Now I want you to admire the beauty of Wat Yai Chai Mongkol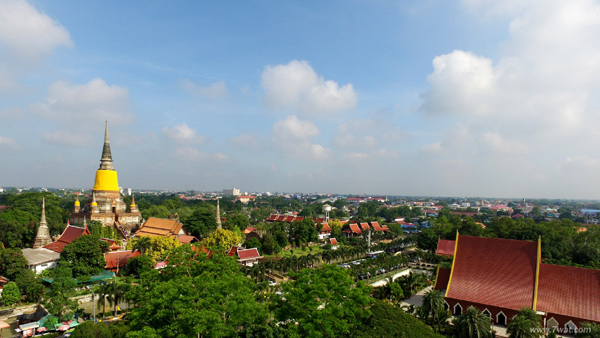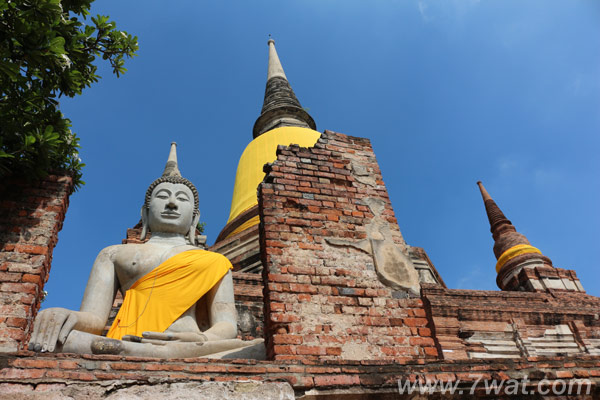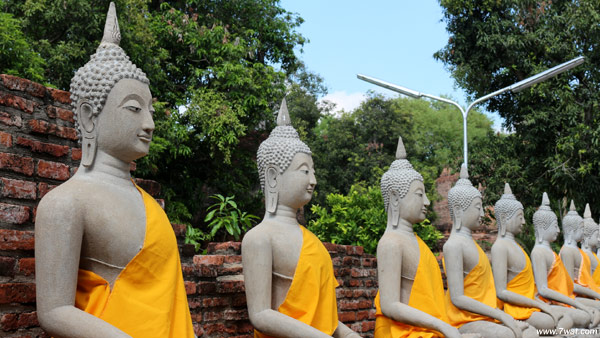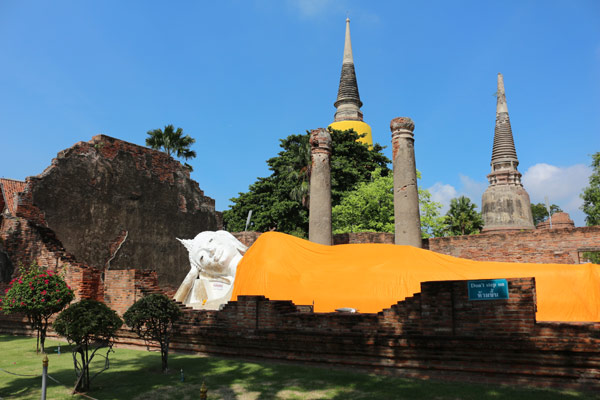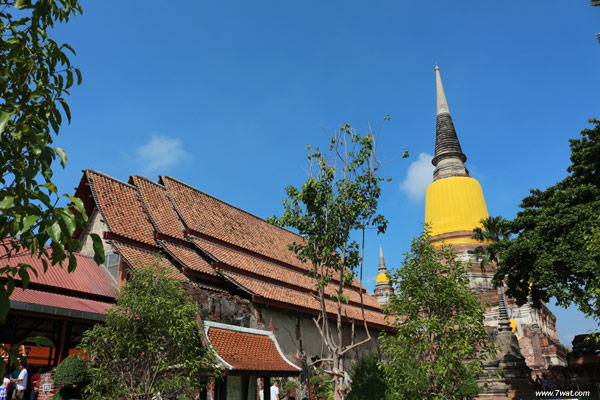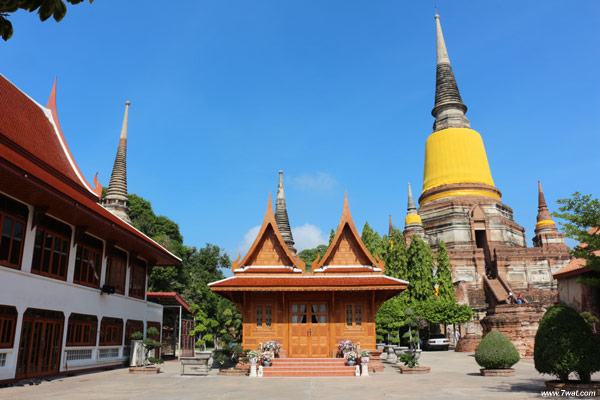 Traveling to Wat Yai Chai Mongkol If you come from Bangkok Run out onto Vibhavadi Road. Enter the Asian line Ayutthaya-Nakhon Sawan and ran the car into the left-hand intersection. Phra Nakhon Si Ayutthaya Province, area of Robinson Ayutthaya When you turn in, run parallel. Keep left until you reach the 4 red light intersection.
Turn left. Pass the Phra Nakhon Si Ayutthaya Provincial Stadium until you reach a 3-way intersection. Turn left along the road and you will see Wat Yai Chai Mongkol on the left (late morning, holidays, Saturday-Sunday). or public holidays, traffic is heavy, please come early in the morning)
As for the King Monument King Naresuan the Great Then you have to drive into the island city of Ayutthaya. and went across the city island and exited in front Pratu Chai School, on the way to Pa Mok-Ang Thong. where you will see Phu Khao Thong Chedi and the monument of King Naresuan the Great I saw it from afar.