Visit Wat Chedi Chai Mongkol Roi Et
The temple is known to be beautiful and is one of the top 10 beautiful temples in Thailand. If you have a chance You should go visit once.
Because I have to travel from Phra Nakhon Si Ayutthaya Province into Isaan. At least 2 times a year To take the children to visit their grandparents in Amnat Charoen Province The northeastern region has a very large area. Each trip by private car takes several hours.
When I reached my destination in Amnat Charoen Province, if I wanted to travel, I had to think about planning my trip well. Because there are actually many interesting tourist attractions in the Northeast. But they are far enough away that it makes us exhausted on each trip.
This time my wife's family wanted to take me on a trip. "Wat Chedi Chai Mongkol" Roi Et Province Which is considered to be one of the most beautiful temples. Of the country, it can be said I am also excited to travel to the northeastern region of Thailand. Because most of them can only drive towards their destination and rarely stop to visit anywhere. Besides stopping at a gas station

This journey starts from Amnat Charoen Province. Heading towards Mukdahan Province. And when you encounter the "Leng Nok Tha" intersection in Yasothon Province, turn left and continue along the road before entering Nong Phok District, Roi Et Province.
Until Wat Chedi Chai Mongkol The temple is on Khao Kheow. We were able to drive about 5 kilometers up the road to the parking lot. And at the temple, there will be a free shuttle to pick up people from the parking lot to the temple. For those who can't walk up, just wait for the shuttle and ride up to the temple. Or anyone who wants to see the atmosphere on the side of the road can just walk up.
It's a hill up the mountain. It's not that far. Or you can walk along the mountain wall and up. You can go up to the top of the wall and take photos. But I didn't go up because I had to take care of the children who went with me.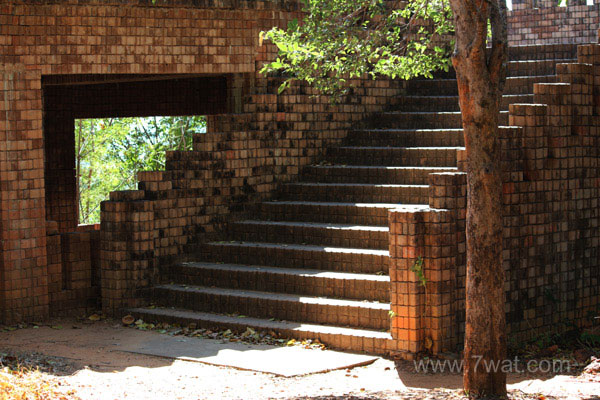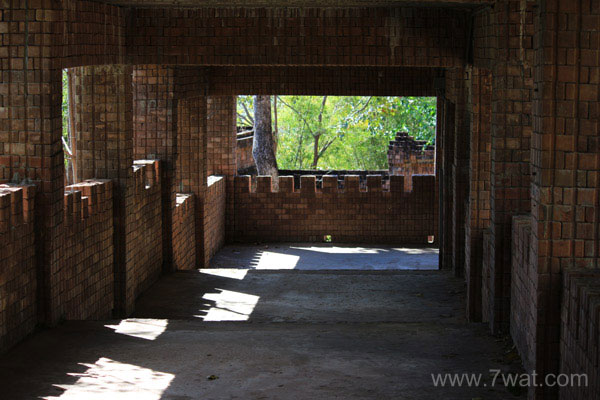 When you go up to the temple, you will be met with truly exquisite beauty, as the rumors say. If you go inside, you will find strange patterns that combine the art of Phra That Phanom of the Isan region with the Phra Pathom Chedi art of the central region. The outside is white with a gold pattern.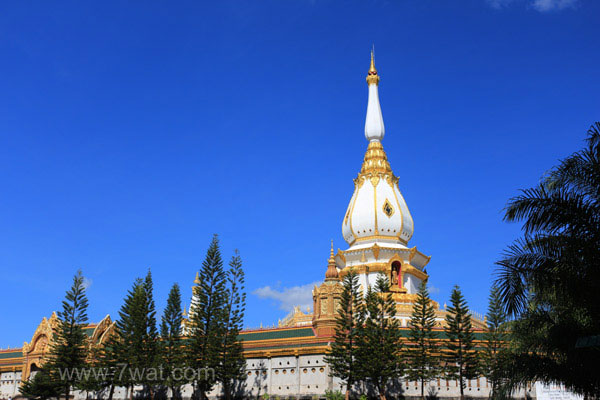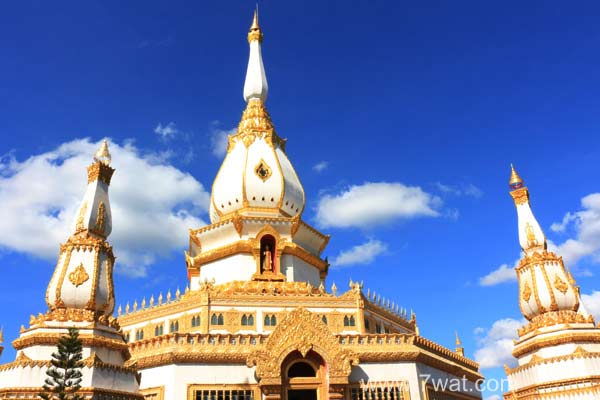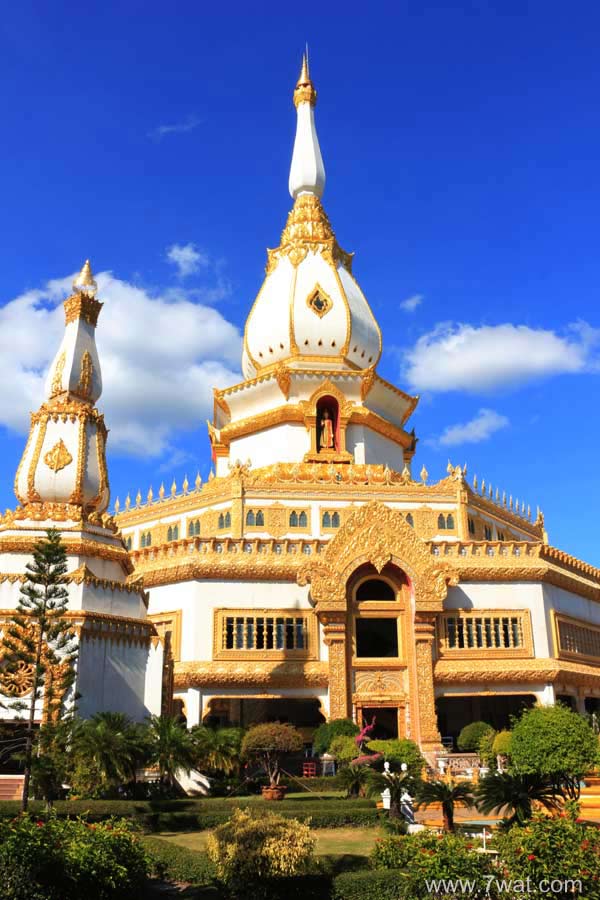 For inside the wall There will be small pagodas surrounding the large pagoda in all eight directions.
Decorated in beautiful patches. and is decorated with stucco images of various angels and goddesses.
Surrounding the walls are statues of monks sitting in every direction.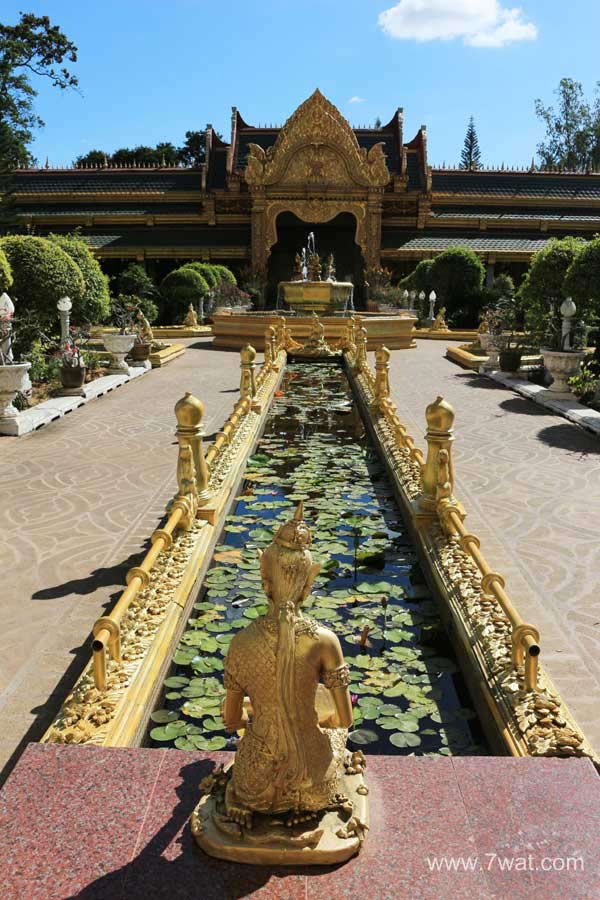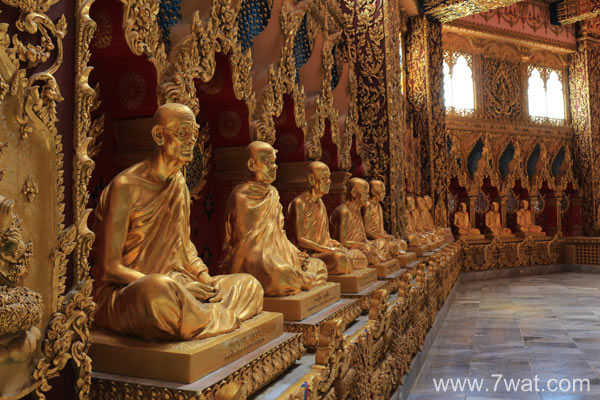 When entering Phra Maha Chedi Chai Mongkol You will find the splendor, beauty, and sophistication of the golden Thai art patterns on the walls that are hard to find.
As for the floor, it is a beautiful marble floor. Inside the Maha Chedi, I can't remember how many floors there are. Because it was only one floor up to take pictures. The weather during that time was very hot and stuffy.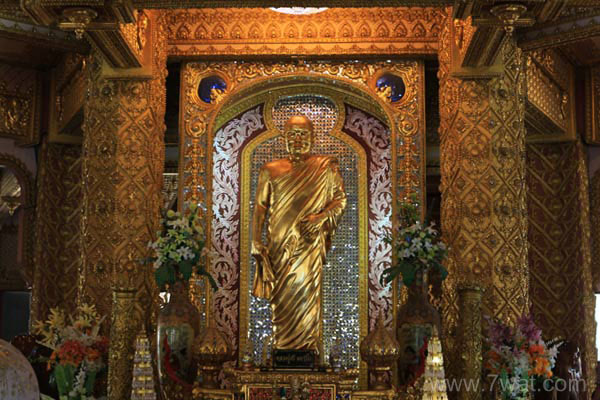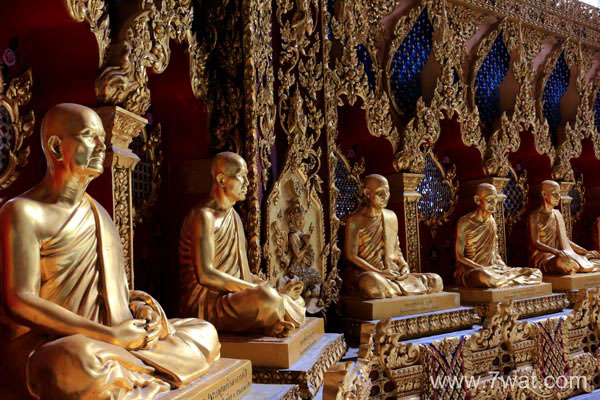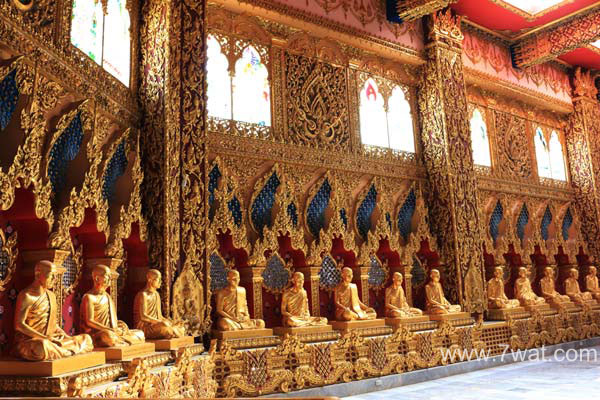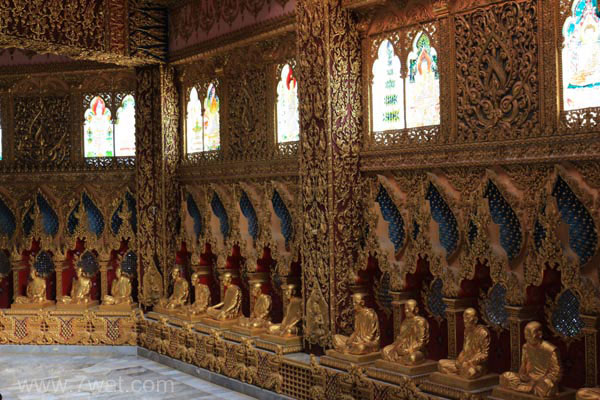 For the budget to build This "Wat Chedi Chai Mongkol" has a budget of more than 3,000 million baht. During the time I visited, it was not yet complete. But it is beautiful and very impressive.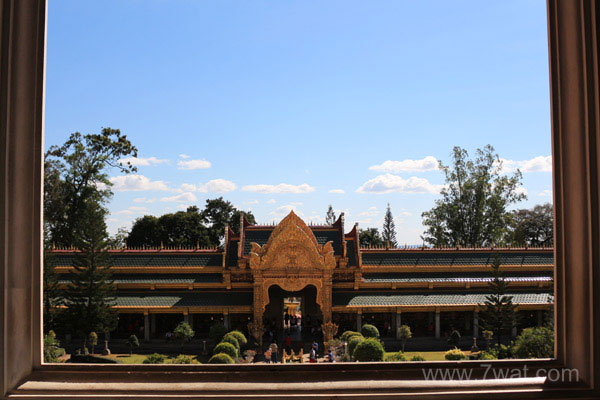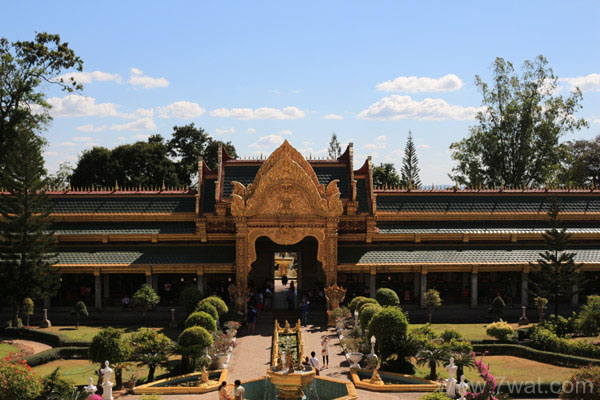 The location of "Wat Chedi Chai Mongkol" is Pha Nam Yoi Subdistrict, Nong Phok District, Roi Et Province.