Majorette Alpine A110 car diecast
This model is Alpine A110. It was a French car manufactured since 1961. After that, Alpine collaborated with Renault in 1973, when they both collaborated and brought Alpine A110 to the Rally World Championship.
When the Collaborate between Alpine and Renault, a giant car manufacturer in France, made the 22nd Renault Alpine A110 win the 1973 International Rally in Europe and win the nickname. "The Legend of the Alps"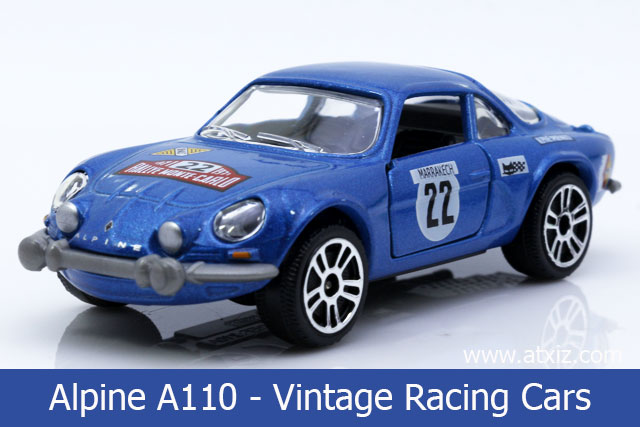 With the agility of the car, can pass through the winding paths in the Alps smoothly. In addition to being crowned world champion Also received praise for the car's strongest performance at that time And was regarded as the conqueror of the Alps.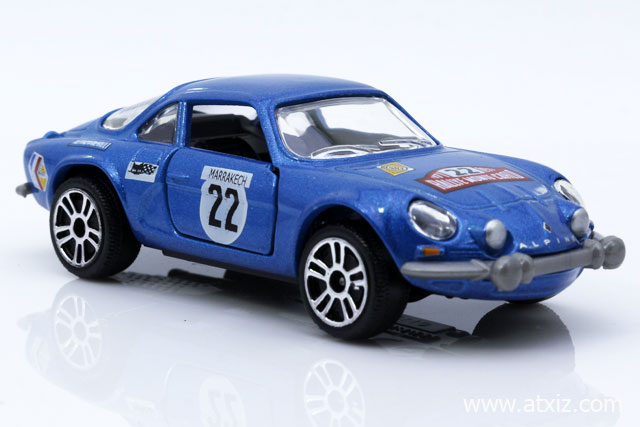 Do not need car insurance.
This car is guaranteed to be pretty, definitely beautiful. This metal model car is currently not difficult to find because it is sold at general dealers. In a single package When I saw that, don't wait. Hurry and grab it first. Because I already have 1 car which is a model that is not the same color racing car but no number 22 and sponsor badges like this one.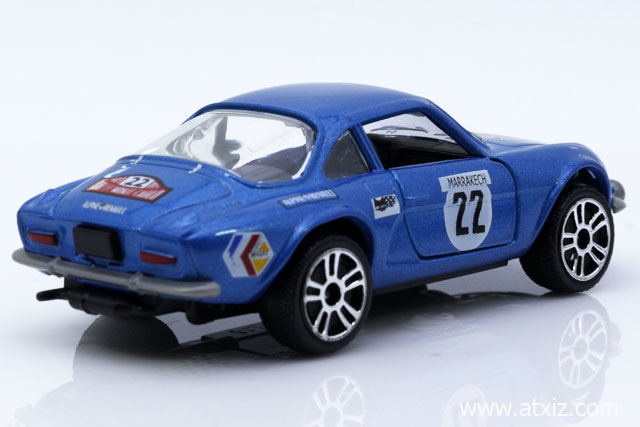 This Alpine A110 model is a 70s vintage sports car that has the potential to be a champion. Whoever doesn't collect it doesn't say it. But like this, I personally like it. Very beautiful.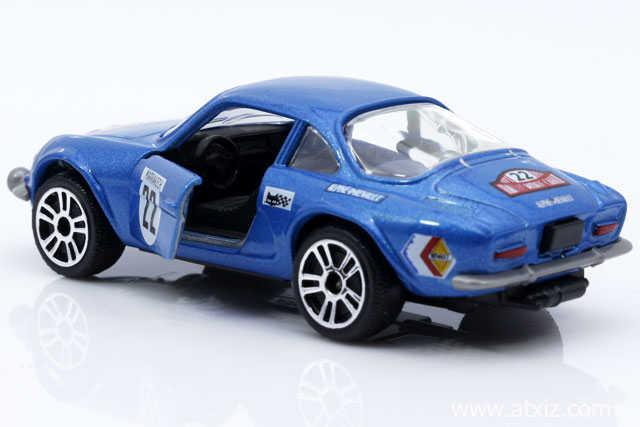 The car door can be opened. Made us see the beautiful black interior The interior details are vintage realistic. The rear window of the car is made of clear plastic, beautiful like real glass.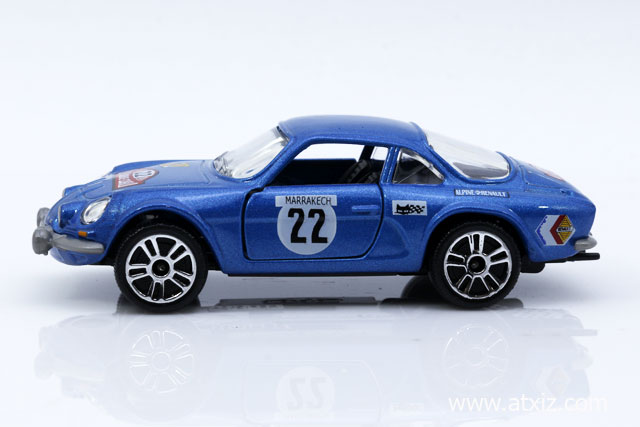 The wheels are in Max type. For the wheels, the tires are made of plastic, not real rubber wheels. The front door area has the letters MARRAKECH and number 22 beautifully attached.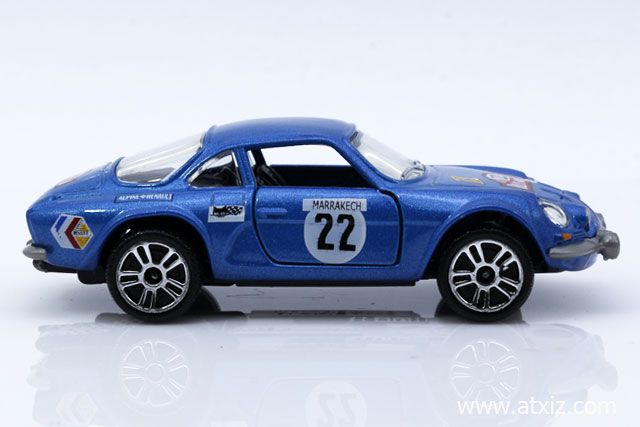 It is a vintage car that has a beautiful shape, not inferior to a Porsche and a Volkswagen. Those who like this style should keep If you don't like it, you can go through it straight away.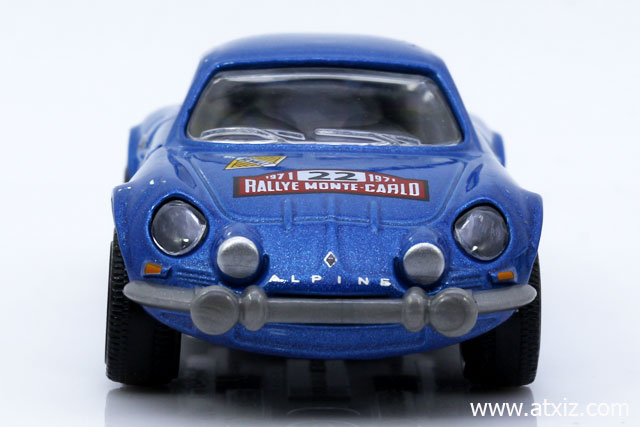 In front of the car, we will see a bronze front bumper. With a pair of spotlights The large pair of lights are two clear plastic like mirrors. Bronze is painted with ALPINE letters in the center of the bonnet, number 22 and the year 1971. RALLYE MONTE-CARLO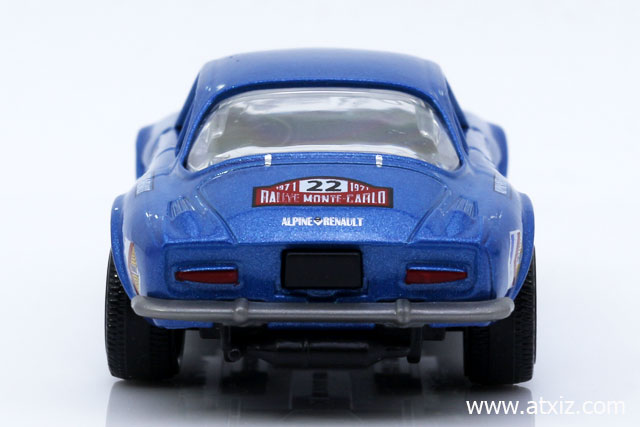 At the rear of the car, we see the bronze rear bumper. And realistic black exhaust pipe Red tail light At the back there is the ALPINE RENAULT, which makes this car a collaboration between Alpine and Renault.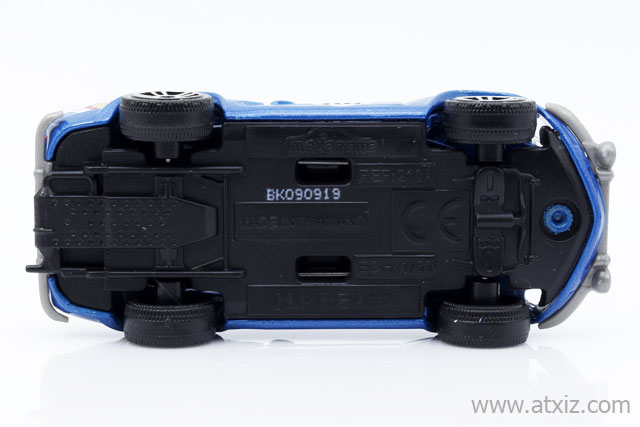 The car floor is made of black plastic. Lot number BK090919, produced on 9 months 9 years 2019, is a very beautiful number.
For this car, I have a special liking. With beautiful colors, the shape of the car that is not commonly seen, it is very strange to me. At first sight, very close I understand that Porsche But it's not. It is Alpine A110, which has only been produced in 2 types.
1. Alpine A110 210A-1 (Vintage Gift Pack)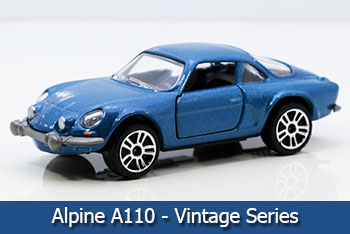 2. Alpine A110 210A-2 (Vintage / Racing Cars)