Majorette Audi R8 Limited Edition Series1 (Matt Cars)
The Majorette Limited Edition Series1 die cast cars model in the Matt Cars concept. There are 9 models to choose from. The car to be seen today is the Majorette Audi R8, one of the Limited Edition Series1 series. Let's take a closer look at this Audi R8.
Information about the Audi R8 is a German car of the highest quality comparable to Mercedes-Benz. And BMW For Audi, will be in the same chain as Lamborghini, sports cars from Italy as well.
Audit R8 uses a 5.2-liter V-10 engine with a maximum power of 540 horsepower at 7,800 rev / min, maximum torque of 540 newton at 6,500 rev / min, acceleration 0-100 km / h in 3.5 seconds and a top speed of 320 km./h.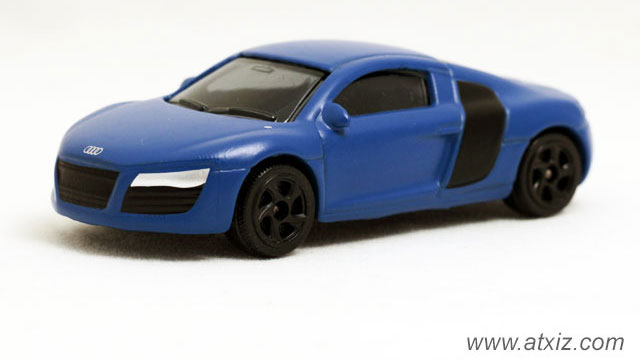 Let's look at the Majorette Audi R8 metal model. The body is made of alloy. Matt Blue makes the car front bumper matte blue. Matte black car grille The headlights are made of white, with the Audi logo in the center of the front hood.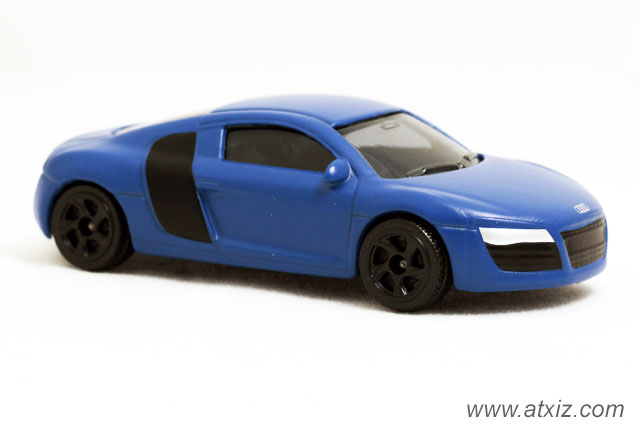 The car glass is made of clear black plastic. Can see inside if it hits the light.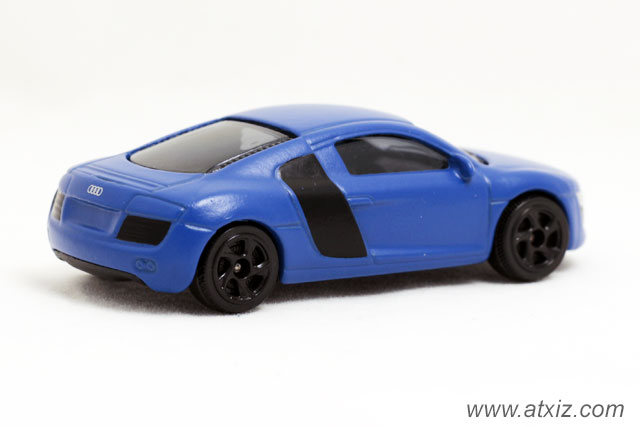 The rear part of the car is a blue bumper. There is a black air vent. The exhaust tip reveals the bottom. Same color with bumper Therefore not very realistic As for the rear lights, too Didn't get the red paint Made into a bluish blend with the car too.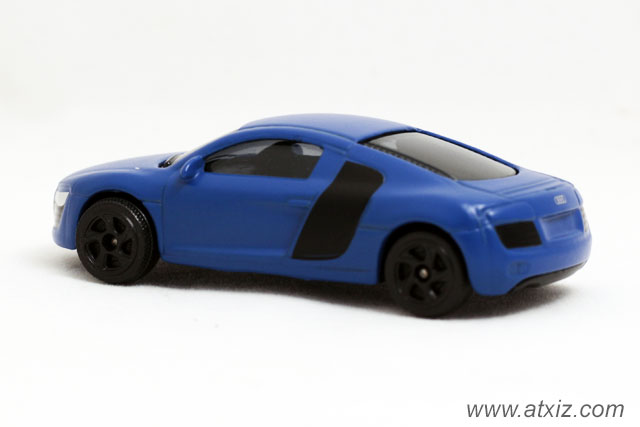 The back still has an Audi logo on the trunk.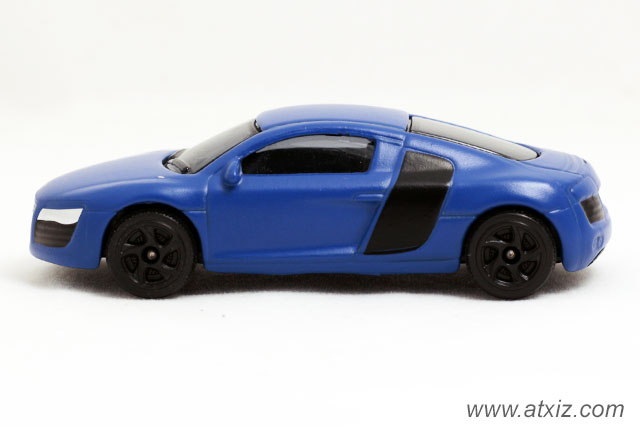 The side of the car sees a black stripe. Which is the position to get air to ventilate the engine placed in the middle of the car body.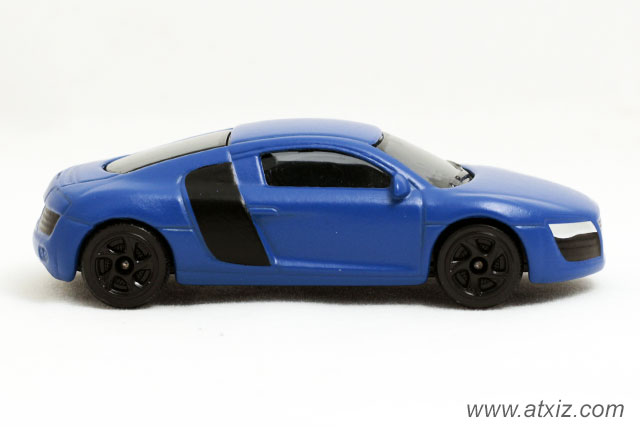 Majorette Audi R8 metal model. Looks like the beauty does not really appeal to collectors. Throughout the years, it has not received much attention and collection since the true beauty is not enough. Suitable for children To play, create more fun.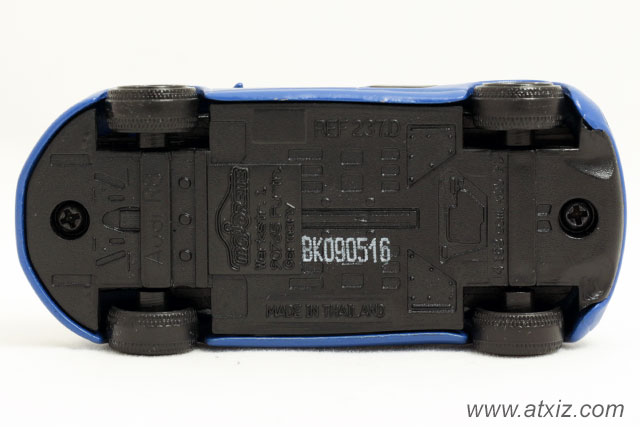 The floor of the car is made of black plastic. There are 2 ground anchors and the car body with screws. Allowing collectors who like to make their own adjustments, can take off to change wheels or paint as you like. On the Majorette logo and other details specified, such as the production site Made in Thailand.
The Lot. Production BK090516 is identified as the 9th production date May 2016.