Majorette diecast Benz Lemousine
Let's take a look at Majorette's model cars in the Series 300. Usually, the model cars I collect are Series 200, which is the Marjorit model car, which has a smaller size, down to approximately 3 car lengths. Inches. If the model is too long to fit in the Series 300, such as this Benz Lemousine.
Lemousine is considered a high class car. Used only at the leadership and billionaire levels We rarely see it on the streets everywhere.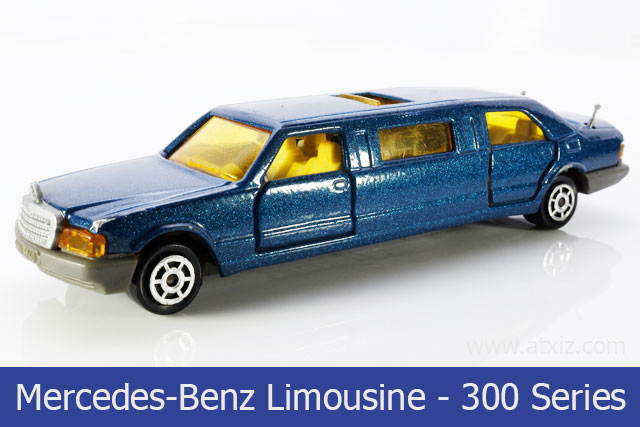 For this Mercedes Benz Limousine comes in blue, clear orange glass made of plastic, the front has a grille and the Mercedes logo. The headlight is clear orange plastic.Do not need car insurance.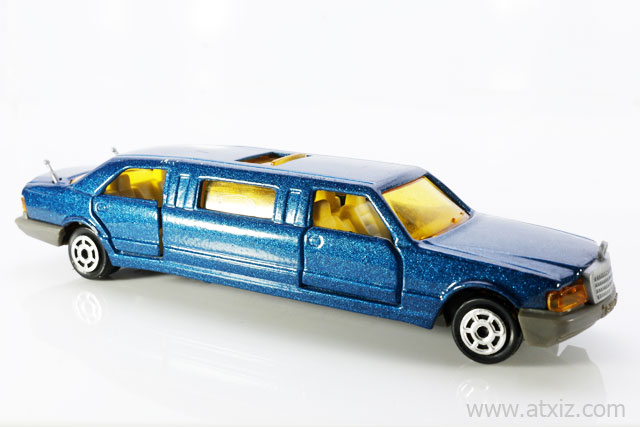 The wheel of the car is shiny silver. Rubber wheels made of black plastic. Gray front bumper Gray rear bumper.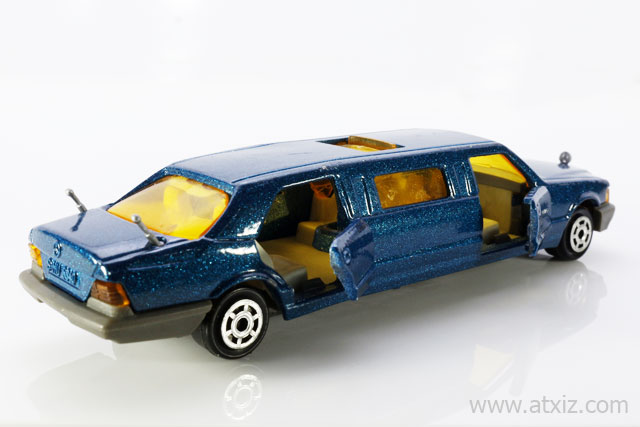 The back, orange rear light. There are antennas at the trunk of the car, 2 left and white, orange rear glass. The door of the car can open 4 doors, visible inside the white body, beautiful and realistic. The sunroof roof can be opened as well.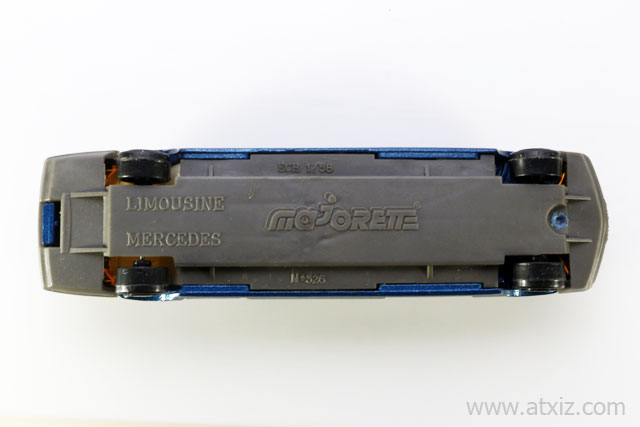 The bottom is gray plastic with the Majorette logo and ECH 1/59 scale number 326 Limousine Mercedes.
Considered to be a very collectible model metal car. It is an old car that has not been manufactured. Anyone who has it in the collection is considered to have good stuff already stored.