Majorette Benz AMG GT - Glow in the dark
We come to see the beautiful cars in the Limited Edition4 Glow in the dark, which is a glow in the dark. This is the Mercedes Benz AMG GT, a cool 2-door sports car. For real information, this car is an 8-cylinder 3,983 cc engine with 476 horse power and a top speed of 304 km / h at 0-100 km / h at 4 seconds. Weight only 1,615 kg.
Majorette brought the Benz AMG GT to the size of 1/60 in size, leaving only 3 inches in length. This small car can comfortably sit in the palm of your hand.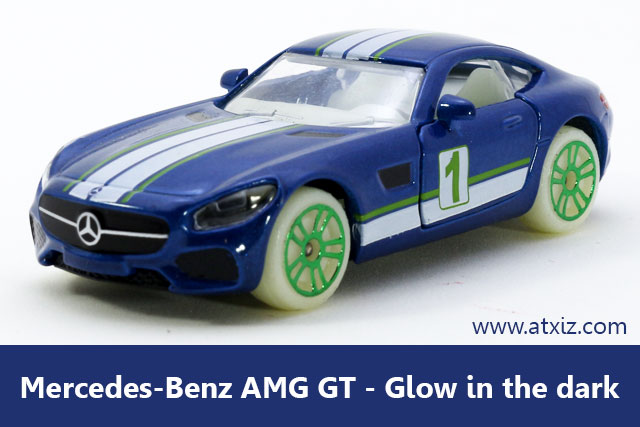 This Mercedes Benz AMG GT comes in a beautiful blue color. And with white and green stripes as expected in the Racing style.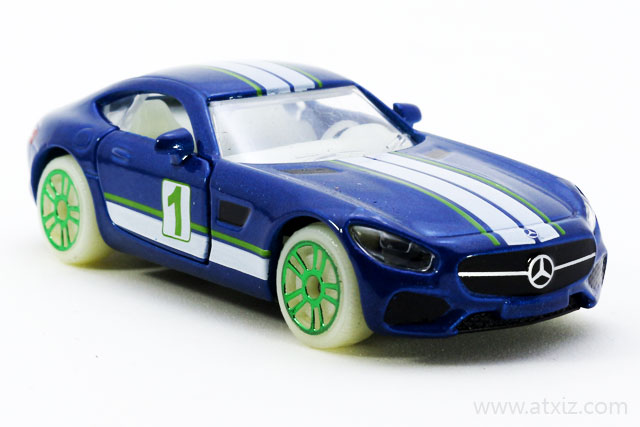 The front of the car has a large Bena badge and a small Benz logo on the bonnet. The front lights are made of clear plastic, giving a real feel. The front glass of the car is made of clear plastic, allowing to see the white interior.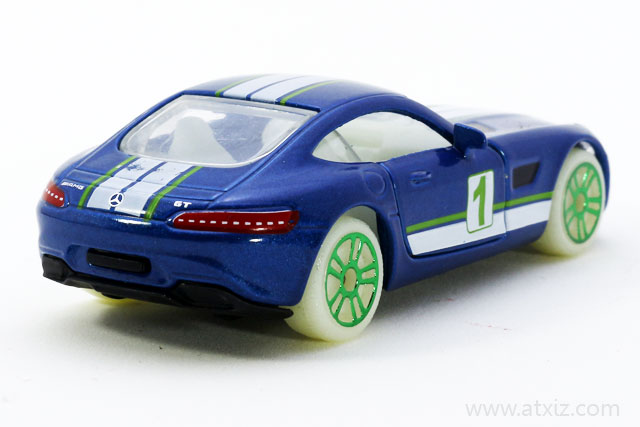 The rear of the car has a red tail light with a Benz logo attached to the trunk of the trunk with the letters AMG and GT. The rear glass is clear plastic, giving a real glass feel.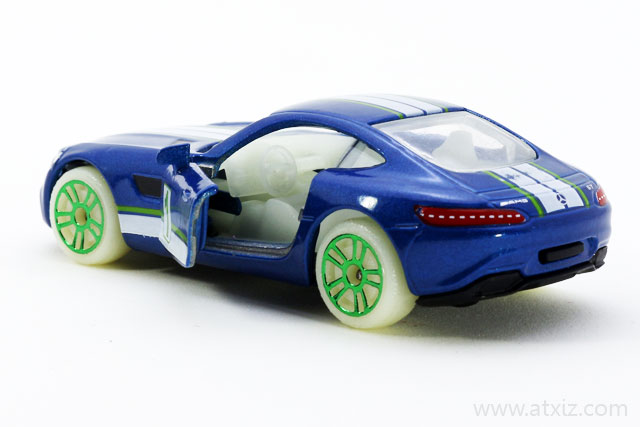 The car door can open both doors. Makes us see the white interior Which is a mixed plastic with fluorescent material Inside, we will see beautiful and very realistic details.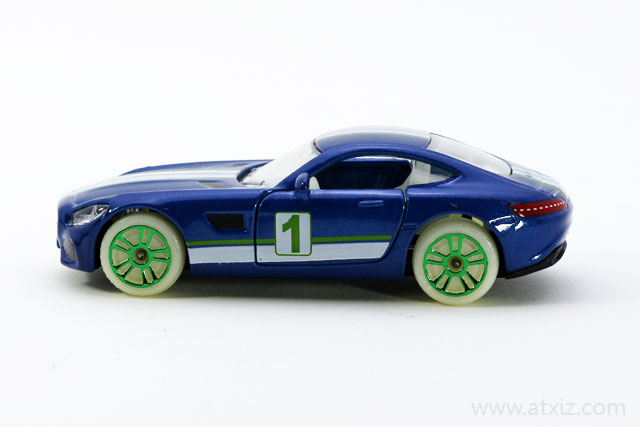 Next to the car door will be number 1 for the car in the Glow in the dark Limited Edition. 4. Wheels will be glowing wheels in the dark. For the alloy wheels are beautiful shiny green.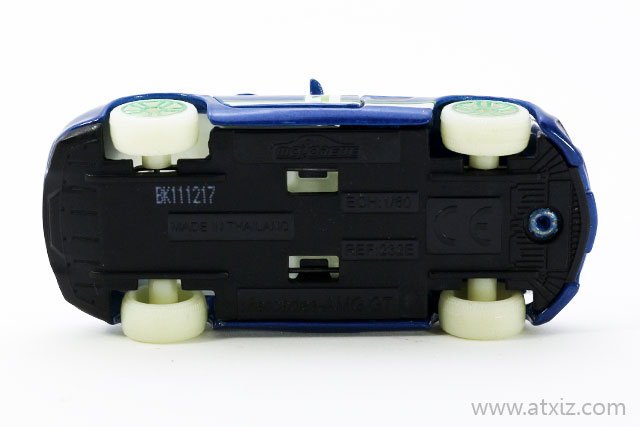 The floor of the car is made of black plastic. There is a white number, Lot.BK111217, is manufactured on 11th 12,2017, made in Thailand, Made in Thailand.
Anyone who is interested in a Majorette metal car and is currently collecting a Limited Edition4 Glow in the dark kit will probably have to keep this car in order to complete the set.
Limited Edition Series4 Glow in the dark 2018
1. Citroën C4 Cactus Red - Glow in the dark 
2. Citroën C4 Cactus Yellow - Glow in the dark 
3. Subaru WRX STI - Glow in the dark
4. Dodge Challenger SRT Hellcat - Glow in the dark 
5. Nissan GTR - Glow in the Dark
6. Honda CR-Z White & Red - Glow in the dark
7. Honda CR-Z White & Green - Glow in the dark
8. Mercedes Benz AMG GT - Glow in the dark