Majorette Diecast Chevrolet Camaro 2010-Racing Car
For the Chevrolet Camaro, many people are familiar with the look of this car. With the movie Transfromer, which has a robot hero in the form of a Bumblebee hidden under the yellow Chevrolet Camaro, aggressive and elegant yellow. This time we look at the Majorette Chevrolet Camaro 2010 model steel model cars.
With the shape of an American style car, we can see a flat shape car Smooth, big and spacious, including the full power of the real car, powered by a 6,000 CC V8 engine with 400 horsepower and it's clear that I definitely don't have the money to buy it.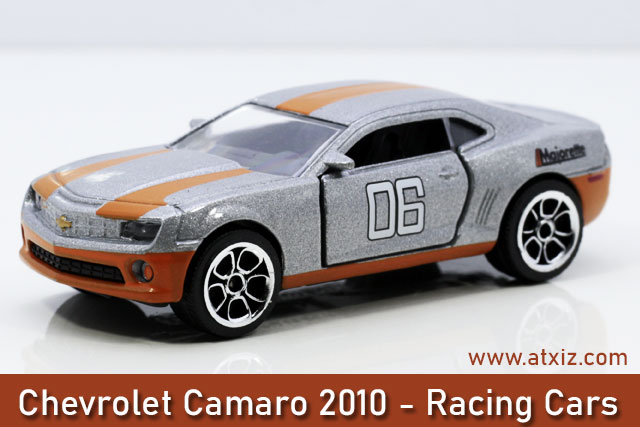 But for that model car, I have some storage as according to image Let's see this one. The car body is made of silver bronze color. "Metal Flake Silver" gives a beautiful, sparkling, striking look.Do not need car insurance.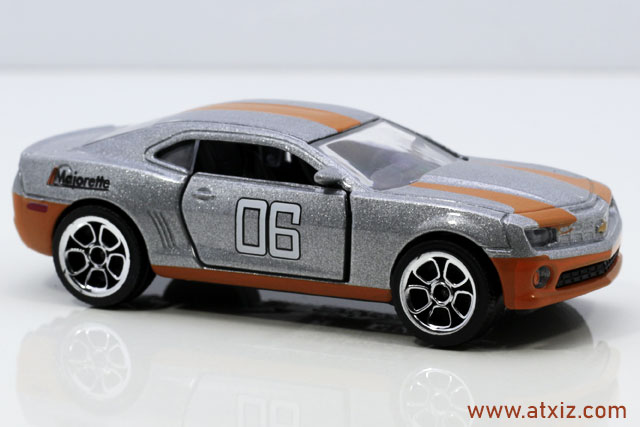 As a "Racing Racing" style car, it is expected with a dark orange stripe that looks a little aggressive. The vehicle door is attached with the number 06 in white color which makes it look more racing. The front of the car has a pair of clear plastic headlights like glass. And also have fog lights on the front bumper as well.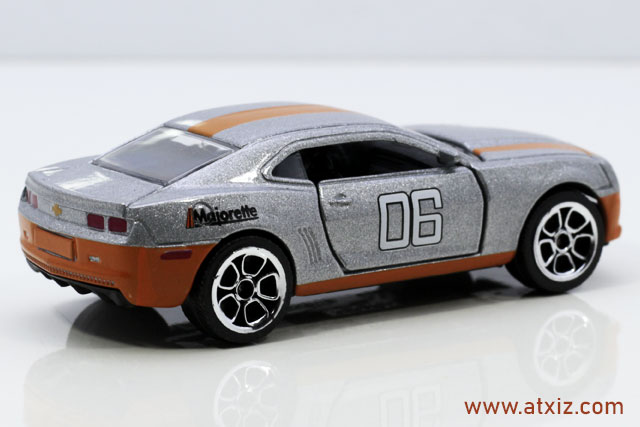 On the back of the car, there is a letter attached to the rear of the car, which is the Majorette.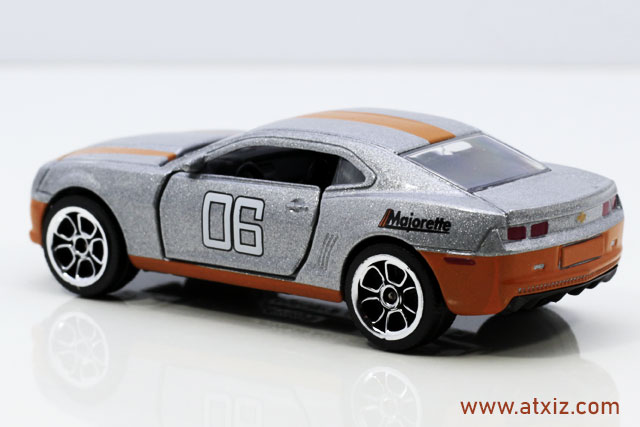 4 red rear lights in the middle with the golden Chevrolet logo.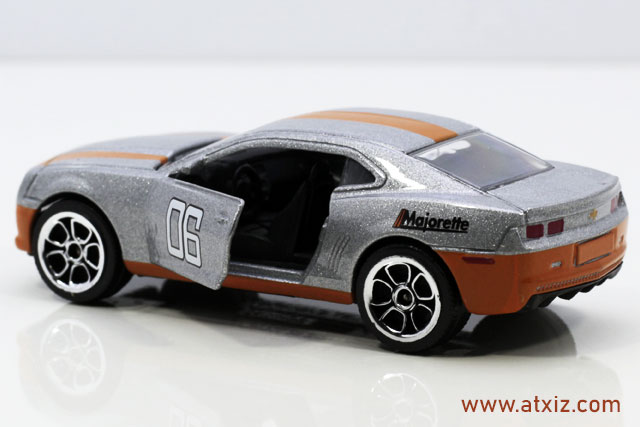 The Chevrolet Camaro is a beautiful and striking 2-door sports car. The left and white doors can open. Allowing us to see the black interior in detail.
The wheels are of beautiful silver-color alloy. Type 5HC, black rubber wheels are made of plastic.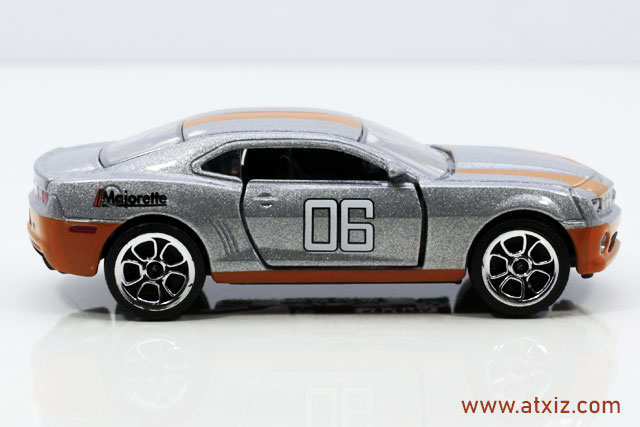 For collectors who are already collecting Chevrolet Camaro model cars, they shouldn't be missed. Considered as another beautiful car from Chevrolet.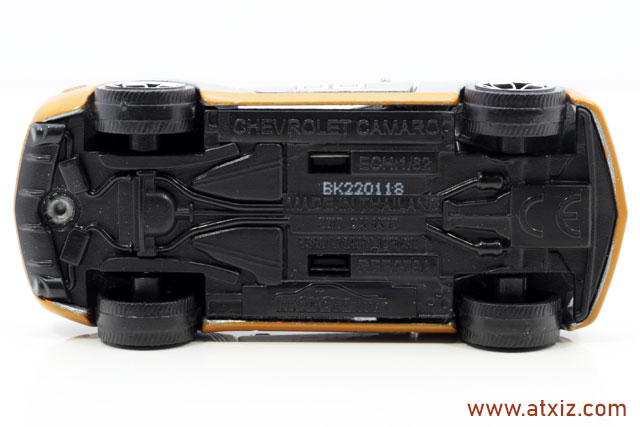 The floor of the car is made of black plastic. Begin with the Chevrolet Camaro model and continue with the size of the ECH scale: 1/62, which is approximately 3 inches, followed by the Mark Lot. Production BK220118 means produced on January 22, 2018 Made in Thailand. Reference number REF: 279A. The last line is Logo Majorette.