Chevrolet Camaro 2010 Majorette
We met again. For the Chevrolet Camaro 2010 may be a car that can be easily found in toy stores in the mall and general convenience stores with Majorette events that many collectors do not want to find it in. "Egg Marjoretti" or "Mahajorrett Wheel" is a lot, but many people still don't have this red color in the collection either.
This model car has reduced the size of the Chevrolet Camaro 2010 down to about 3 inches or 1/62 times. It is a car in the Premium Cars line and is a 2-door sports car that many people are very much fascinated. Although the details and colors are not very beautiful, many people would like to have them in the collection as well. Guaranteed that this car must be beautiful and pleasing to many people.Do not need car insurance.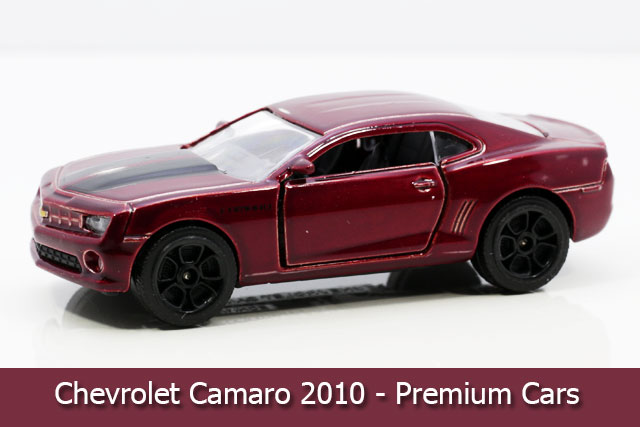 This Chevrolet Camaro comes in a nice body color. Whole carmine Which makes the car not as distinctive, as beautiful as the Racing line. However, there is also a black stripe with the hood.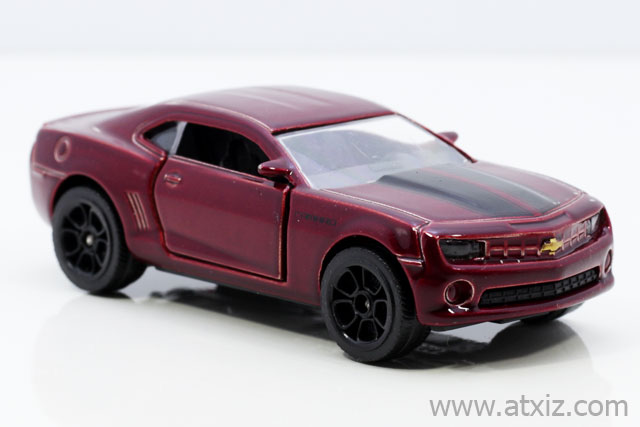 The front light is clear glass plastic. The car grille has a golden Chevrolet logo. The front bumper also has fog lights.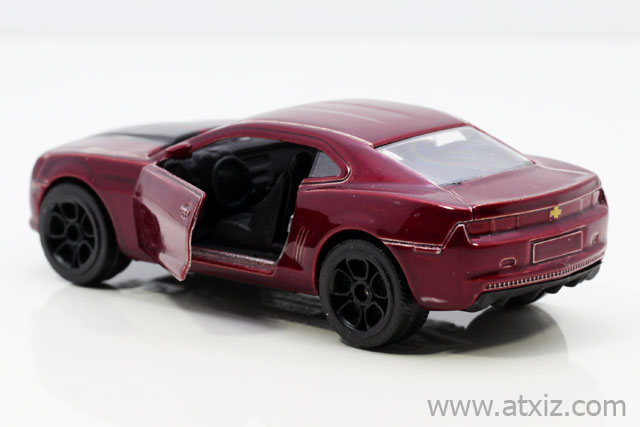 The car door can be opened, allowing us to see the black interior. The trunk of the car has a golden Chevrolet logo, red beetle, red tail lights. Therefore blends seamlessly with the body color.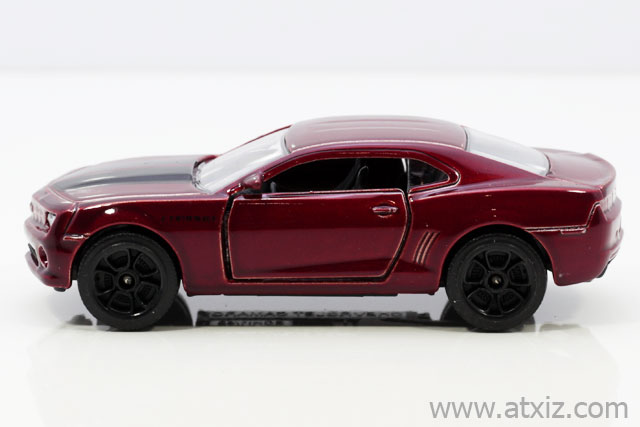 The windshield and the back of the car are clear plastic. Both doors without glass.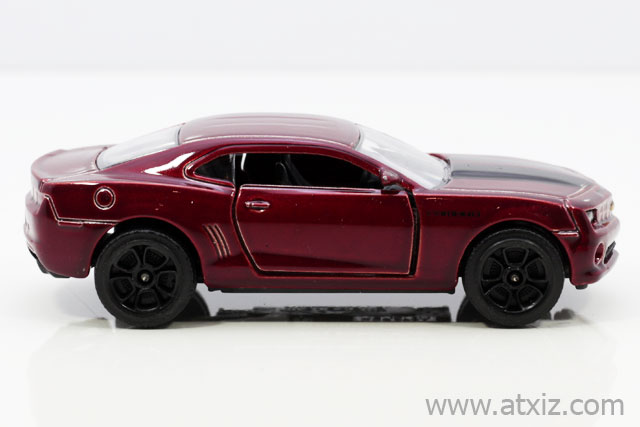 The wheels are black. Makes the car look very fierce and intense And the tire wheels are made of black plastic Not using real rubber wheels.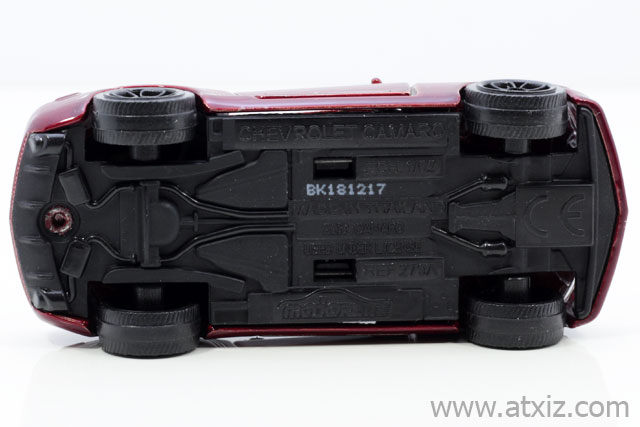 The car floor is black plastic. There is a letter of the Chevrolet Camaro model, followed by the ECH scale: 1/62. The white letters and numbers are Lot. Production BK181217, produced on December 18, 2017, with production reference number REF: 279A and finally the Majorette logo. producer
Collectors tend to have nicknames for cars that are collected in many ways. But like this, collectors often call it the nickname "Garbage Truck or Salt Truck", meaning a car that is not beautiful and not worth collecting. Easily found, suitable for children To play more than to have accumulated value
But if anyone who has collected the Chevrolet Camaro line then has to keep. Otherwise, it's not a complete set. Those who do not have it. People who have it may be too much to not want it. This depends on who likes what kind.
For me, this one reminds me of the car I bought. The first Nissan Presea 1998 is a red car like this, and I put it on 17 "alloy wheels. It's also black like this. Even though it's not a Chavrolet Camaro 2-door sports, when seeing the color and wheels, it reminds me of the difficult friend who has been around all the time.