Citroen 2CV Majorette Vintage series
Another major collection of Majorette models of cars is the "Vintage Cars". They are cars in the past that could not be seen on the streets. Will be only for heavy bag collectors Only to possess the precious antique car But for model car collectors like us There are plenty to collect and the price is not expensive. We come to see this Citroen 2CV antique car.
For this Citroen 2CV Vintage, I got it from Eggplant Jorret "Easter agg Majorette" can be purchased from our convenience store. But whoever gets that car then has to anticipate when opening the egg out It was fun to be in the hope of getting the same car we had or not. If lucky, may get a beautiful car, rare and traded for collectors more expensive than the market. There are many people looking for a car that is hard to find and can make a fun price. For me, I would like to have a car that is unique to what I have. This car is guaranteed to be pretty, definitely beautiful.Do not need car insurance.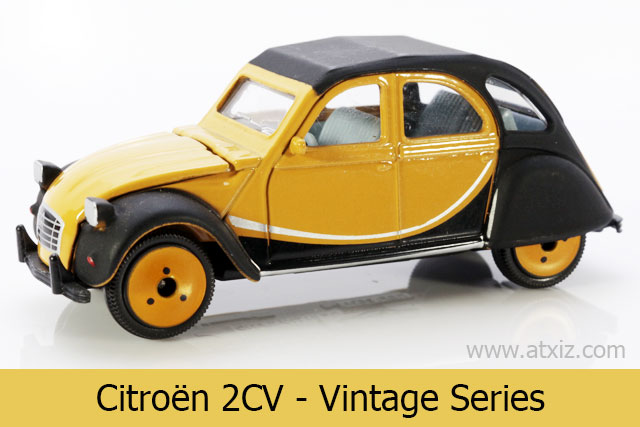 รThis car is a French Citroen 2CV. In the past, around 1965, the Citroen 2CV used to run on European roads with 30 horsepower engines and cooled by air. It was not a luxury car for the rich to show off in that era. But it is a car that focuses on driving for general use.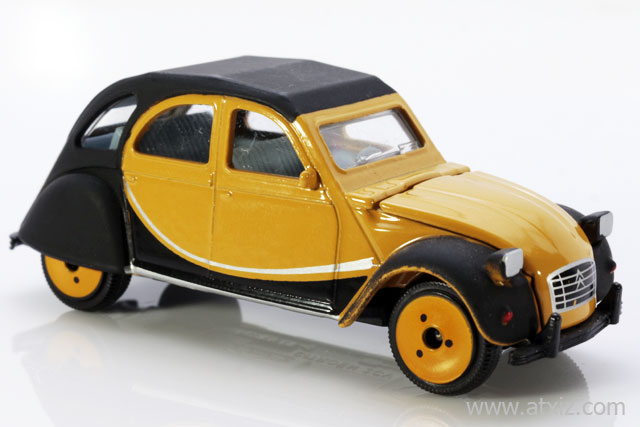 For the Majorette model car, this compact Citroen 2CV is only about 3 inches. Let's take a look at this car, coming in yellow body color with matte black color. At the front of the car will see the Citroen logo in the front grille. There are black front lights, white glass lights.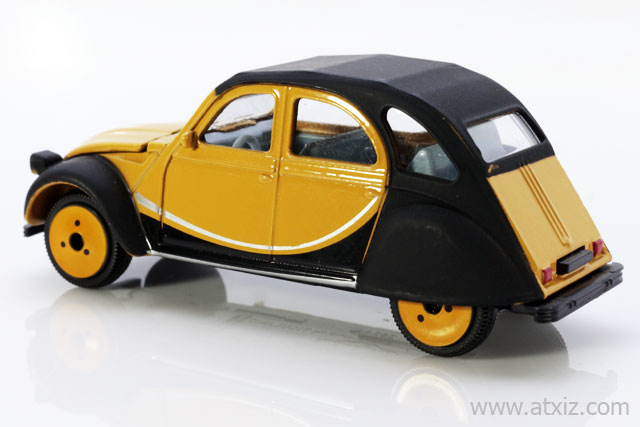 The rear of the car is the yellow bonnet with red taillights. Black roof to rear wheel arch With a black rear bumper The back glass is clear plastic.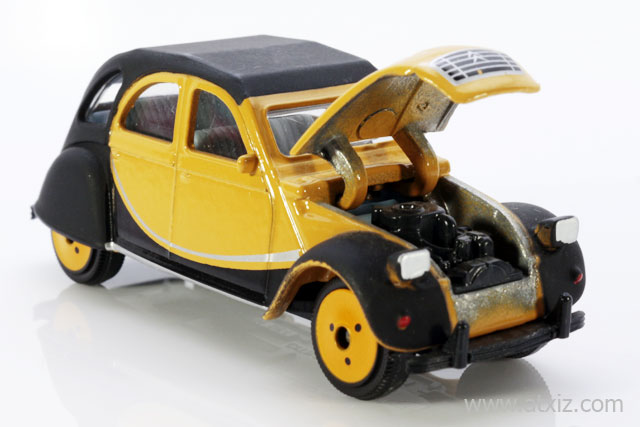 The hood can be opened. Shows the 30 horsepower engine. Beautifully realistic, but the colors may not be so detailed.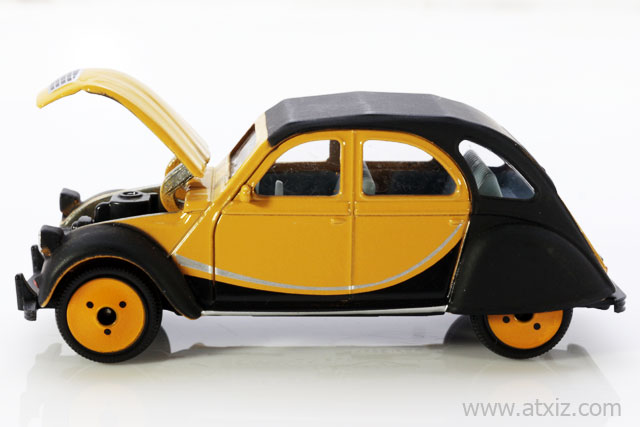 The side of the car is made of yellow and black. There are silver stripes from the front wheel arch to the rear wheel arch. The car window glass is clear plastic. Can see the interior in a classic gray color.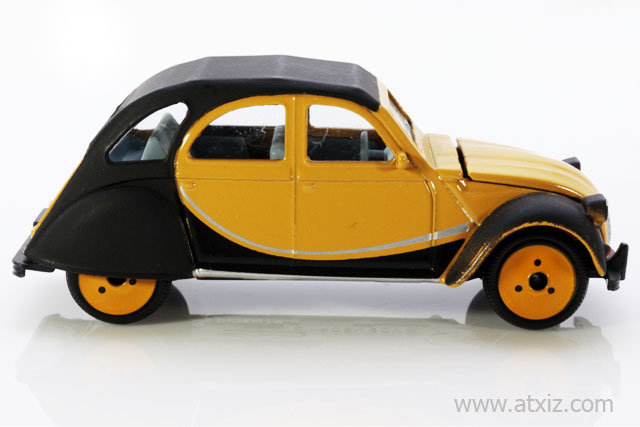 This model car may not come to the standard color. Black in some positions such as The front wheel arch was irregular, with the remaining colors showing out. For that wheel is a yellow pan wheel The rubber wheels are made of black plastic, not real rubber.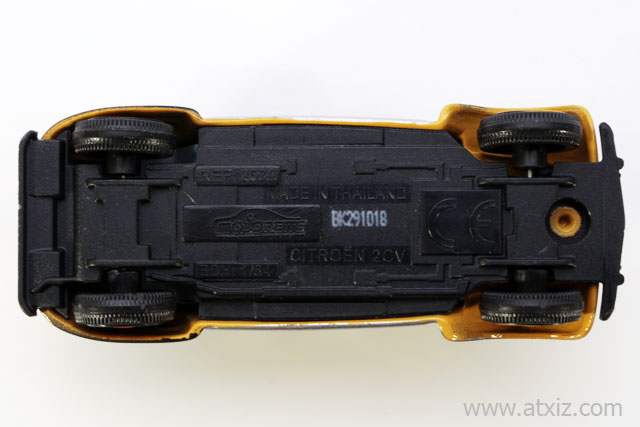 The car floor is made of black plastic. The white group character BK291018 is Lot. Production date 29 October 2018
Production reference number REF: 253A-1
ECH scale: 1/64
Made in Thailand
Majorette manufacturer