Majorette Citroen C3 WRC 2018 Number 10
This car is WRC. Don't miss it! With the Citroen C3 WRC 2018 number 10 it is currently a popular car model for many model casting collectors. Majorette is that shrinks the Citroen C3 WRC (World Rally Championship) down to just 3 inches on a 1/61 scale.
This metal car already has details and beauty in itself. Now, if anyone has found at the price of a convenience store Or a toy store in a department store is considered very worthwhile Because it's a car that many collectors search.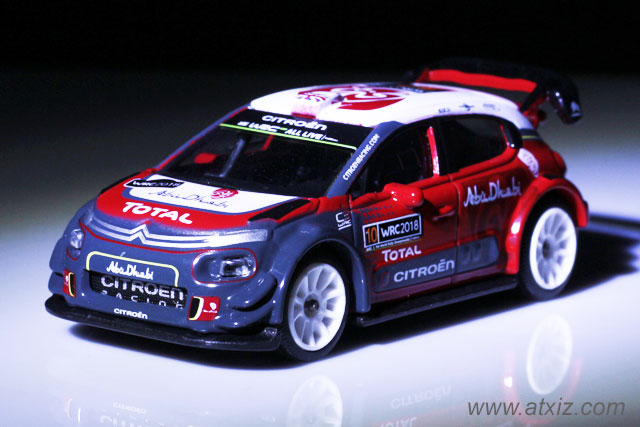 Let's see the beauty and specialty of this Citroen C3 WRC 2018 car.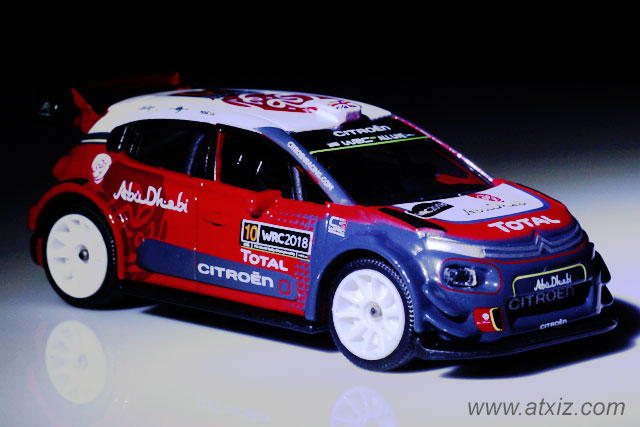 The body of the car is bright red, providing intense heat from every angle. White car roof White bonnet hood Black front bumper and front wheel arch, black door posts and black glass front columns with letter marks CITROENRACING.COM Black glass on the top Red rear spoiler, beautiful black trim.Do not need car insurance.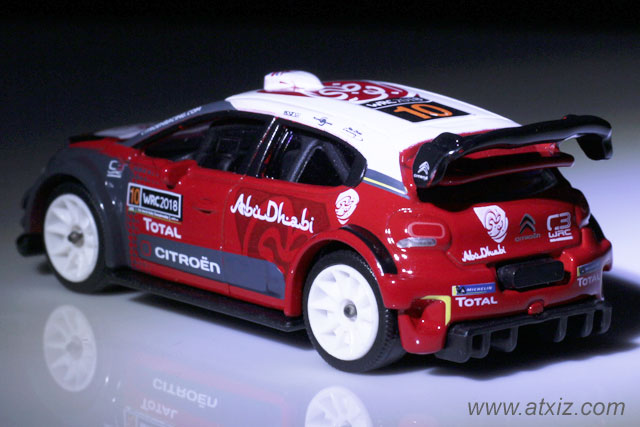 Racing wheel arch style! White spoke alloy. wheels made of plastic, black rubber wheels made from real rubber. It's special here because in most cases we don't really see casting cars that make real rubber wheels.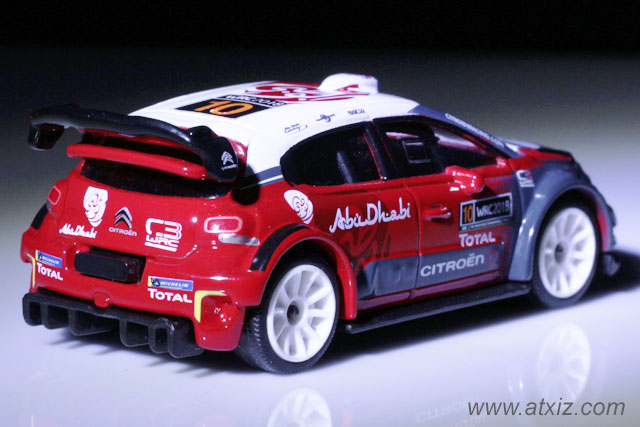 Windshield clear, and glass clear white back glass. The doors and the trunk lid cannot be opened. The front door is mark number 10 WRC 2018 TOTAL.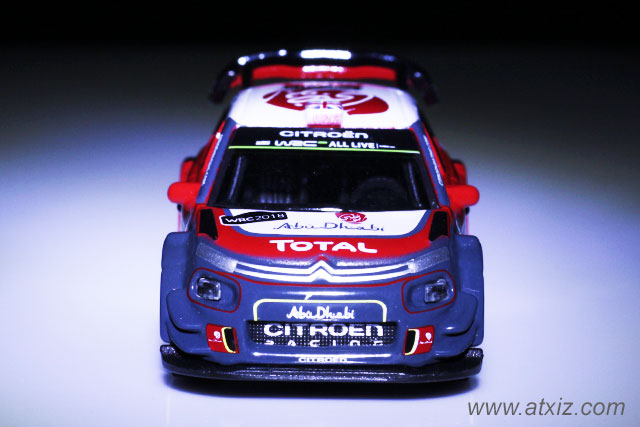 The front of the car looks beautiful and fierce in the Racing style. There is a Citroen logo on the bonnet of the Citroen letter and the Abu Dhabi Arabic font on the front grille.
The headlights are white glass, beautiful and realistic. Windscreen, black top, CITROEN WRC ALL LIVE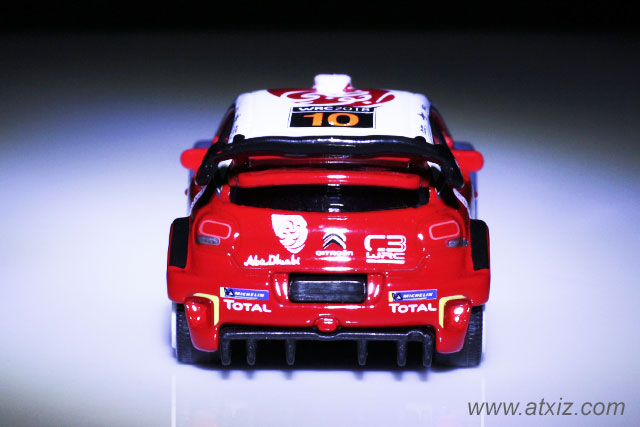 Red back The black spoiler has the Citroen logo and the C3 WRC model. MICHELIN, TOTAL tires are the sponsor. The red taillights are beautifully harmonious. The red color on the back is mark Abu Dhabi.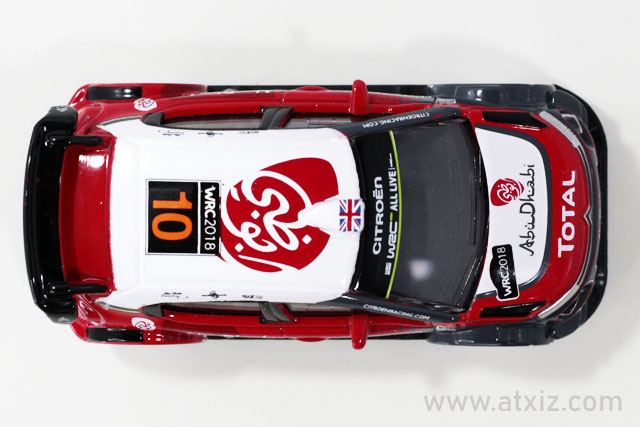 The roof of the car is white mark number 10, orange, black frame, WRC2018, gray roof and the mark red Abu Dhabi, the red flag has the British flag in the middle, the roof above the windshield.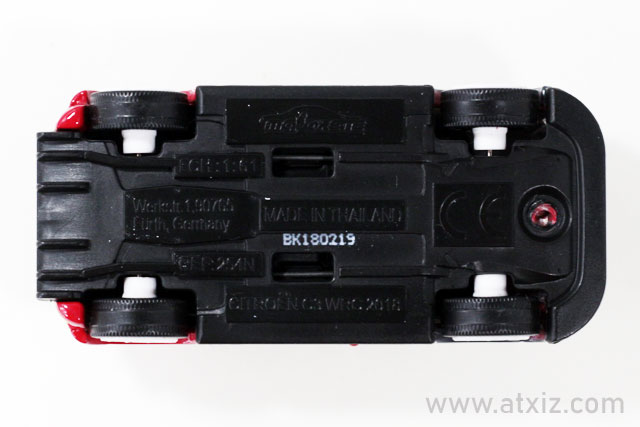 There are many groups, consisting of the Majorette logo and manufacturing location, made in Thailand, numbers, dimensions of the scale ECH : 1/61, reference number REF: 254N, Citroen C3 WRC 2018 car model, white letters in numbers, Lot BK180219, manufactured on date 18 Febuary 2019 another group font Werkstr.1,90765 Furth, Germany
Alright, when many people admire the beauty and know the details, then you can search.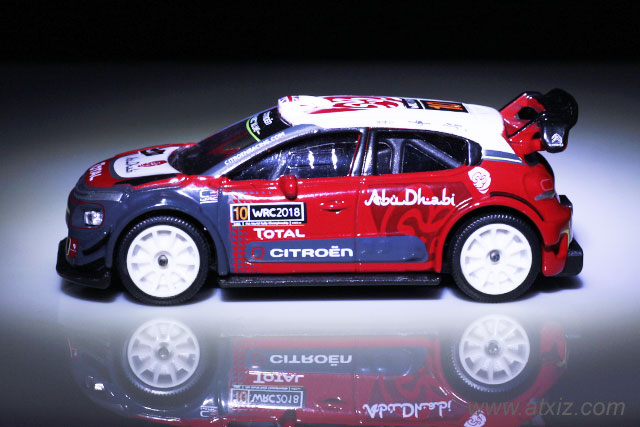 We wish you all to play with a fun and happy model car.