Majorette Citroen C-Crosser
We come to see another beautiful Majorette Citroen C-Crosser model. This is a Street Cars SUV. It may be a model car that is not very interested in collecting, but for sure. It's fun for children. Sure!
This Citroen C-Crosser model is a beautiful 5-door multipurpose car.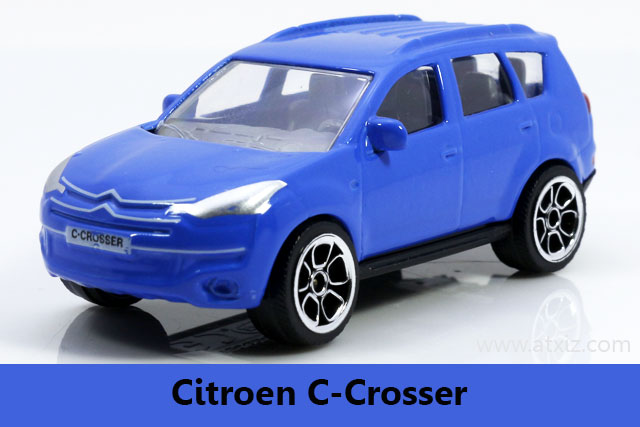 The color of the car comes in blue. But the painting may be a little too thick Therefore making the color look not so beautiful But the shape of the car looks very good Although not beautiful, but this car is guaranteed to have fun with children Can as well.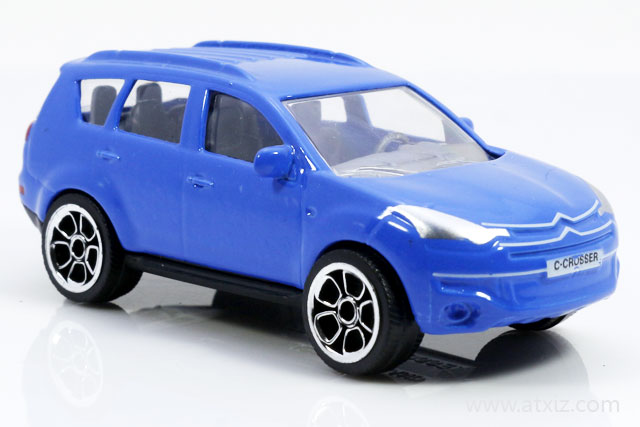 The front lights are not made of clear plastic. But using paint for lighting. The windshield is made of clear plastic, beautiful and can see the gray interior. The front of the car has the model letter of the C-CROSSER.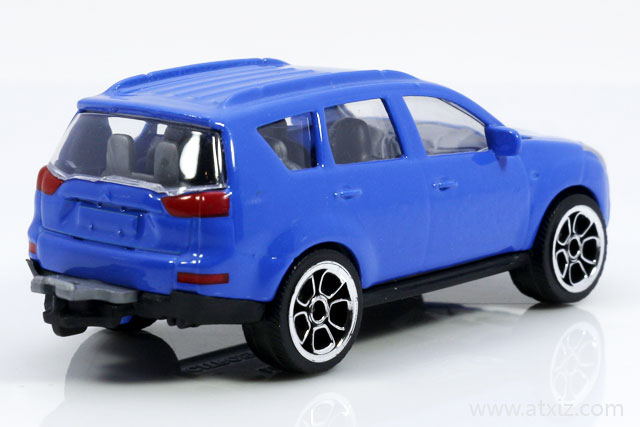 Behind the red light And there is a fog lamp at the red rear bumper Has a rear set attached The back door glass is clear and beautiful plastic.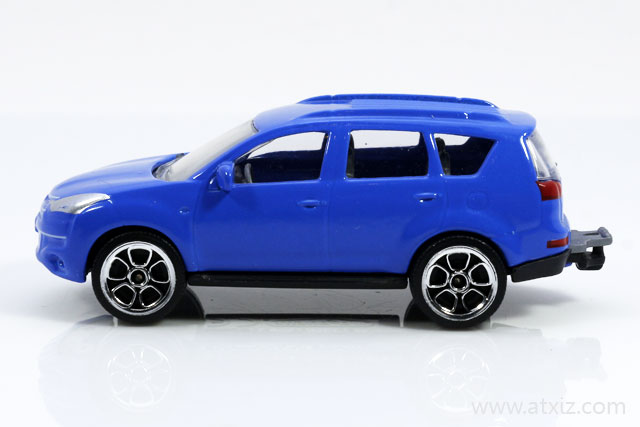 The wheels are glossy silver-tone alloy. For the wheels, the tires are made of black plastic, not real tires. Window glass is made of clear plastic, beautiful. This car doesn't have any parts that can move, open or close.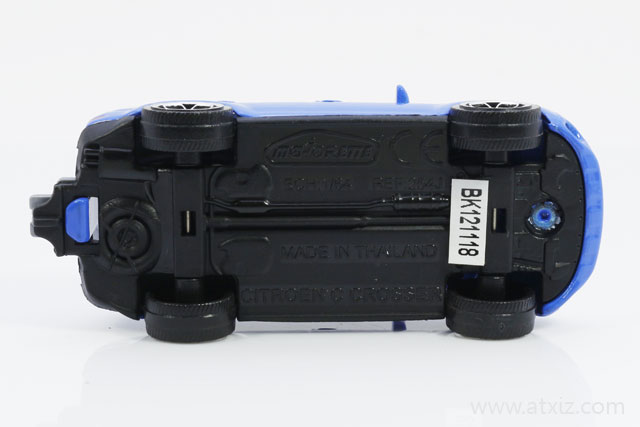 The floor of the car is made of black plastic. With the sticker stating Lot.BK121118, referring to the production date 12 months 11 years 2018.
With the Majorette logo and the Citroen C-Crosser.
Production location Made in Thailand.